Technically, these days, I guess I'm a travel blogger too all be it a new one. It wasn't me who got this family involved in the travel blogging world, it was my wife. She's a lifetime traveller and always dreamed of working for Lonely Planet, but until 2012, knew little about websites. That didn't stop her, she's set up and created 6 websites now and they are what provide our income, what give us the freedom to be digital nomads and what make our lives and my part-time career a lot of fun. She's busy teaching me the skills I need to grow this blog to the size of hers. I've got a long way to go but she's shown me how cool and lucrative being a travel blogger can be. I love my travel blogger wife.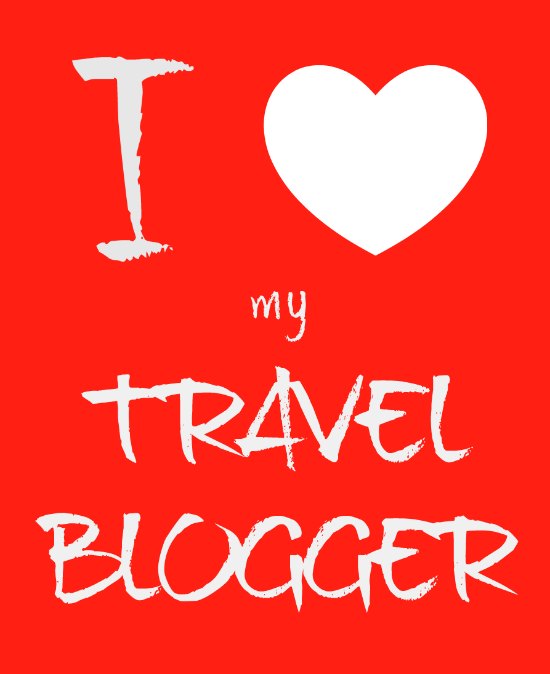 I didn't marry a travel blogger, I married a spunky young lady who hated her job in the hospital but was fun despite that. I married someone who loved to travel just as much as I do. I married somebody who wasn't scared to go anywhere and do anything and had crazy dreams and ideas that we both wanted to put into action.
Years passed , children arrived and circumstances changed, until one day, she decided to start a blog, just for fun. A hobby really, something to do while she was at home with the children.
That blog seems to have taken over our lives somewhat. We travel, a lot, but the travel came first, not the blog. Likewise, homeschooling the kids came first, before the travel. Things have just fallen into place so that now we are free to live our lives as we choose. We choose travel.
She Works Hard at Being a Travel Blogger
I think she puts as many hours into the blog as I put into my career as a chef, and we all know that's a lot. I, on the other hand, have very little time for blogging, which is why her blog is a success and mine isn't, yet. She's up before me, working away, even when I'm on a breakfast shift. The great news is, she loves it, as I have always loved my work, that's a rare thing.
My wife isn't interested in taking press trips as many travel bloggers do, we travel as a family and that is our priority, but still, amazing opportunities are coming our way. You don't have to be single to do well at this game because the family travel market is there, and its huge.
She reviews and promotes family attractions all over the world, she can get us into just about anywhere on a press pass. This saves me a lot of money, I like that. It also means the kids have a lot of fun and amazing opportunities. I like that too.
She makes money, not a vast amount, but enough to support us as we travel and she can do that from home, or anywhere, while she's looking after the kids.
It means we try things we wouldn't normally try, if admission is complimentary we're much more likely to give that thing a go, usually with great results.
She got herself on a trip to Italy last year, promoting a travel company. I was invited too, but at that point I had to work in the kitchens, we needed the cash.
She gets us gigs promoting luxury hotels and villas all over the world, she even once scored us a free cruise.
She works very hard at what she does, but these promotional stays and visits are a lot of fun for the kids. We enjoy them, she writes about how much we enjoy them before sharing and promoting on social media and the websites.
Thanks for reading guys, I've only got a few short weeks left in the kitchens of London and then we're back on the road and I'll continue to try and figure out this blogging thing. Stick around!