Facing facts, we didn't like Malaysia much and I'm pretty sure Malaysia didn't like us.
Not to worry,  we were beginning our Sri Lankan Adventure flying into the chaotic capital Colombo.
I knew I was going to like this Sri Lanka from the moment we walked onto the plane. The smiles of the cabin crew were infectious. Wearing mid rift revealing saris they glided effortlessly along the aisle serving up lovely food, wine and beers. Having only flown budget airlines for the last few years it was great to be back among the true carriers and actually be able to enjoy the flight to its full capacity. Even Sri Lanka's only international airport was smooth and easy to navigate. It probably had a lot to do with the Commonwealth heads of state visit that we arrived in the middle of.
Sri Lanka, First Impressions With Kids
We decided to stay just north of the airport and capital in a little town called Negombo for our first night on Sri Lankan soil.After a quick taxi ride into Negombo we found that our taxi driver didn't know where the hotel was. We stopped a few times and asked for directions, the locals were also unsure.
Luckily the Google maps app on my phone kicked in and we were able to find the hotel with me, of all people, giving directions in a town that I'd never set foot in.
We checked in and paid up for the night. Getting settled I headed out to get that now traditional first local beer that we both deserved. Finding a wine shop, I returned with two large bottles of Lion beer.It's great tasting and cheap at $1.50 for a large bottle (anything is cheap after Malaysia), which suited us to the ground. No trip would be complete without a customary beer tasting at the first opportunity.
Walking along the street everyone was smiling and saying hello. You could feel the warmth in the air and in the people. The noise and atmosphere was great and being part of this vibrant inner city was a treat.
We were all pretty hungry by this stage so we ventured out to find some food. Needing a quick snack we settled on a little food court type deal. Four different cooking stations were arranged around the room, we told a chef what we wanted and it was brought to our table.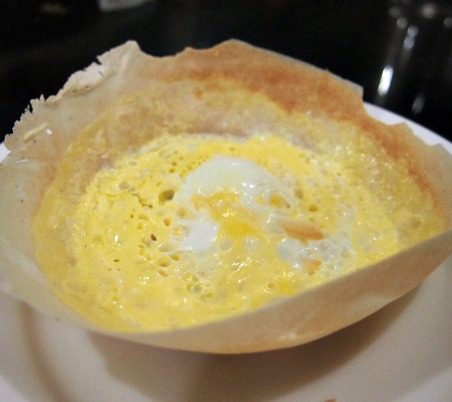 Alyson and I had a chopped roti ( kotthu roti) ,which was divine, loaded with black pepper. We ordered egg hoppers for the boys and figured that they would eat them up no trouble. Before they arrived both boys started to flag and we realised that with a time difference of 2.5 hours it was way past bed time. They both ate enough to keep the tummies full and we retired to the room to await tomorrow and the trip south towards Hikkaduwa.
Day 2 in Sri Lanka And The Adventure continues
Staying a 1 minute walk from the bus station was incredibly handy.
Alyson now had my man flu and was as sick as I could remember. Early next morning I headed back down to the restaurant with Ollie and we scored 4 egg roti to take back for breakfast. Letting Alyson rest, we didn't leave until 10am. When we arrived at the bus station a bus was ready to go and we struggled on with our packs. Taking seats, we realised we needed 7 as the bags were taking up space. Seats were cheap and the whole hour long bus ride to Colombo cost a mere $2, including the 3 seats that the bags were taking up.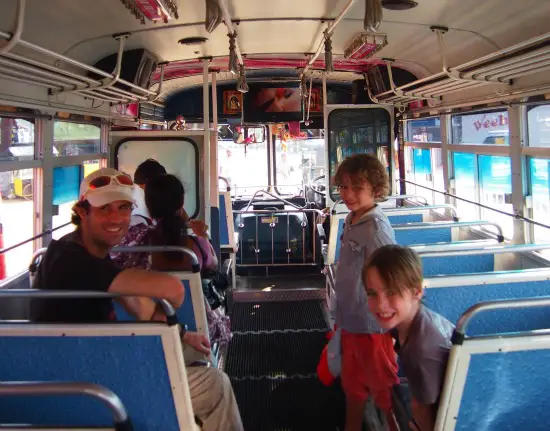 The bus journey was an adventure as we headed along the traffic clogged roads towards Colombo's main bus station.
Eventually we were in the centre of town and had to find the main interstate bus terminal. With a few sickies among us we decided on a tuk tuk. In only our second day here we found that the drivers were for the most part honest and not rip off merchants like we have found elsewhere. We managed to cram 4 people and 6 bags into this little 3 wheeler and we were off.
Extracting ourselves from the tuk tuk at journeys end we grabbed a juice at the terminal shop and looked at where we needed to go next. An A/C bus would be best we thought and just like that a mini bus pulls up and asks where are we going. This was our bus, heading south to Hikkaduwa. We managed to get all the packs into 1 seat, so only bought 5 seats this time.
For the 114km journey it was about $10 which was nothing short of a bargain.
We stopped along the way and picked up more people till the bus was full as a fat lady's sock.. Everyone was in good spirits as we headed south.
I managed to get Google maps to work as we approached Hikkaduwa which allowed us to be dropped off outside the front door of our little two bed villa. Yes you did read right, we had splurged a little and got a lovely little house which didn't cost more than any hotel rooms we looked at online.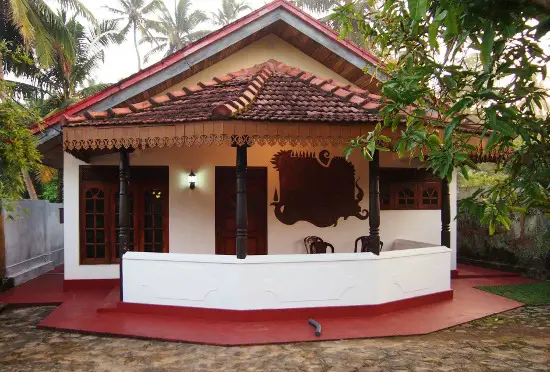 Settling in we couldn't wait for tomorrow to explore this new town. I just hoped that Alyson would kick the man flu that had struck her considerably harder than it did me.
Stay tuned as we explore this wonderful part of southern Sri Lanka.