You need to know about stinger season in Queensland if you plan to visit and swim in the sea.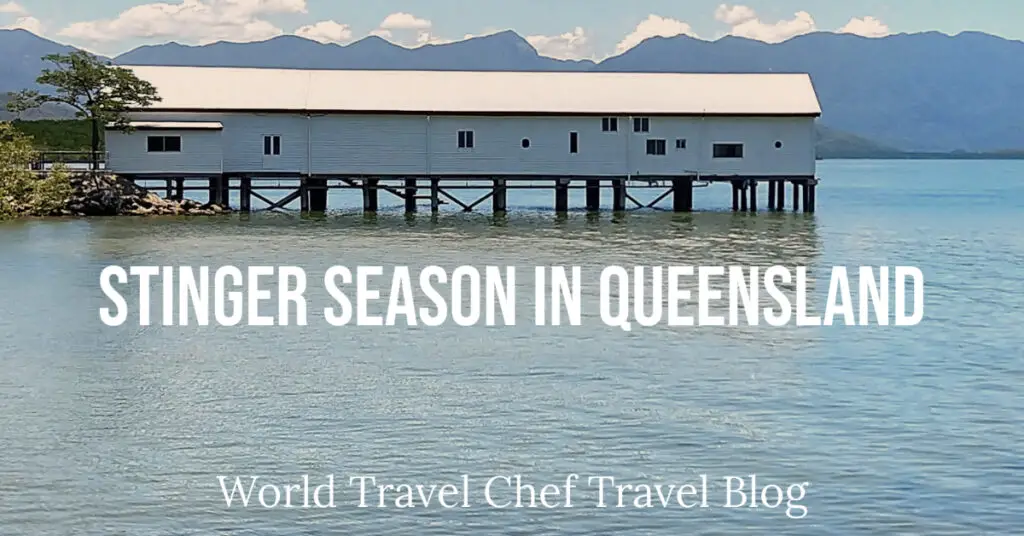 Many visitors come to Queensland for the Great Barrier Reef, snorkelling or scuba diving. Unfortunately in summer, our hot, wet, time, we have marine stingers, deadly jellyfish which could be present in coastal waters.
How far north you travel in Queensland will affect the dates and duration of stinger season, the further north and the warmer the weather, the longer stinger season will last. It will start earlier and end later.
These marine stingers are potentially deadly and include box jellyfish and Irudkanje.
Jellyfish Nets For Swimming
Jellyfish nets are to be found on many popular swimming beaches in Queensland. They will keep out larger box jellyfish, but smaller jellyfish can still pass through the mesh. The nets are anchored to the bottom by weights, at the top, floats hold the nets at water surface level. As the tide rises and falls a mechanical system pulls the net up and down the shore, keeping the net just above the water's edge. In rough weather waves can break over the net, making them ineffective. Never cling to the nets because jellyfish tentacles could be caught in the netting.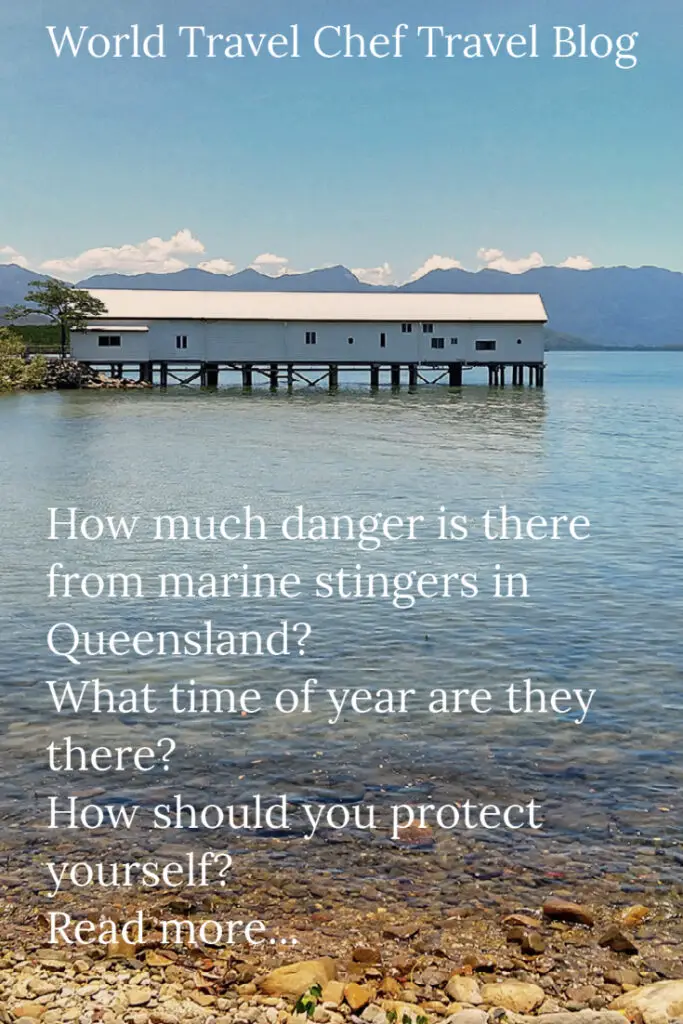 If you came to my site looking for Port Douglas information, you certainly need to know about stinger season in Port Douglas and Cairns. You'll need to know dates and what precautions to take.
For that I'll direct you to another site. Just follow the preceding link. Did you see our post on where to eat in Port Douglas?
If you'd like to hire a car during your stay, use this car rental comparison tool to find the best deal!
Please check out our Pinterest account for loads of food and recipes from around the world!