I know the blog is suppose to be food related but I am a chef, don't forget. Most nights after work the guys would all have that knock off drink. Two, if service was busy and we smashed it. Of course I was nearly always training for some race or other so declined more often than not. If I did indulge it would always be a rum'n'coke so I could still run afterwards. I managed a 19km run in 1 hour 40 minutes after a double one night!
Truth be told, I wasn't a big beer drinker or lover. Well that all changed when we hit Asia. Due to 3 factors really. Cost of spirits was too high, I wanted to try new things and last but by no means the least is that my seven year old Ollie has started collecting bottle tops. He plans on making a chess game out of them all. Which means drink up dad and not the same type either.
Overall a great excuse and experience. Only one beer has caught me out so far. It was actually a cross between wine and rice wine. Tasted just like sushi vinegar to me! Sorry Ollie only getting one of them. On the whole it has been a great experience.
Australian beers tend towards weak and a touch watery for my liking. Queensland XXXX Gold is only 3.5% And tastes of nothing really. The European beers are all stronger and heavier but perhaps a bit too strong if having a few. Asia for me has the right blend of both. At 6.5% the beers pack much more punch but surprisingly aren't heavy as one would imagine. Perfect for that hot afternoon by the beach or on those bustling roadside restaurants found across Asia.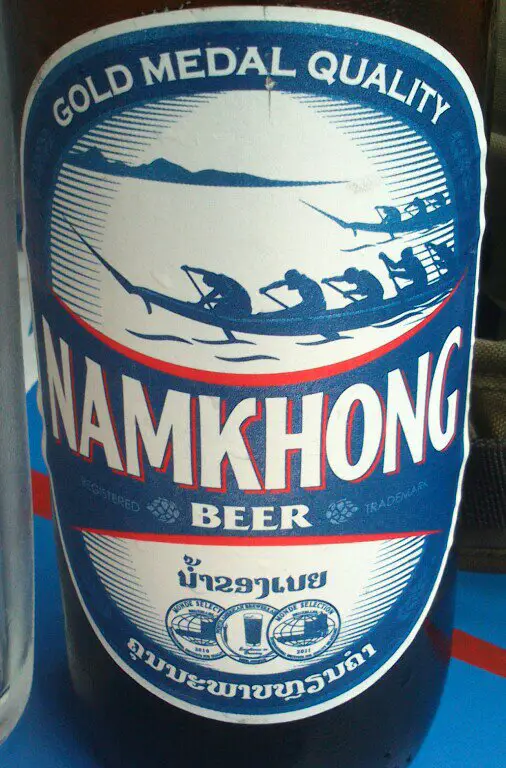 For me my pick would have to be Leo which is made here in Thailand. I notice few foreigners drink it though as they stick to Singha which has the advantage of both mass marketing and overseas exposure.
Of course ask 10 people and you will have 10 favourite beers, but whatever yours is I know I look forward to drinking across Asia. Still more to try as we wind across this vast landscape.

What's your favourite Asian beer??