This post may contain affiliate links.
Located on the southern tip of Baja California. You'll find amazing things to do in Los Cabos Mexico from whale watching to snorkeling and diving. Further afield the national parks and secluded beaches await. You can even find camel riding and desert safaris a short drive away from the two main towns, Cabo San Lucas and San Jose Del Cabo.
The two main towns have the majority of accommodation although people can stay in a variety of locations across the area. Los Cabos is definitely a luxury destination that will spoil you from the moment you arrive to the time you leave. Los Cabos international airport is located just outside of San Jose Del Cabo and is the preferred method of getting to the area. The airport also has facilities for private jets at the airport.
Things to do in Los Cabos Mexico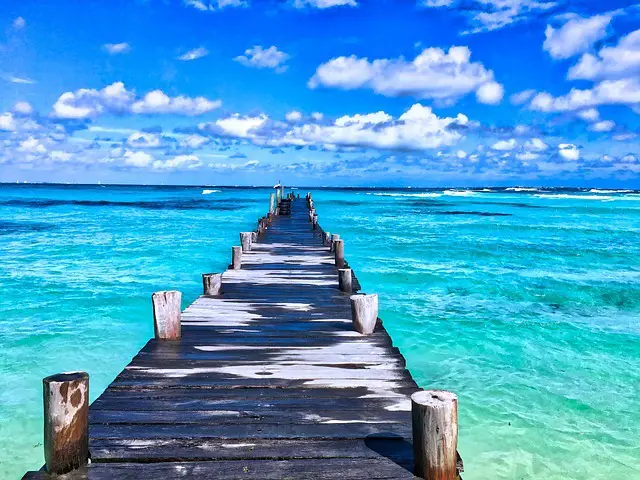 One of the accommodation options in Los Cabos is villa rentals for your vacation,  including bespoke luxury villa rentals. The selection of villas covers the whole of Los Cabos and with a great mix of rentals that will suit any family size from 4-16 you will find your requirements met here.
In fact with so much choice it may be hard trying to narrow down your search for a hotel, apartment, or vacation villa rental.
The villas on offer here are stunning. With locations right across Los Cabos, you can be on the doorstep of the local golf course and still walk onto the beach from your back door. While you may find some basic places to stay the theme in Los Cabos is luxury.
Villas here are expertly appointed and attention to detail is high. From infinity pools to plunge pools you'll find them all here.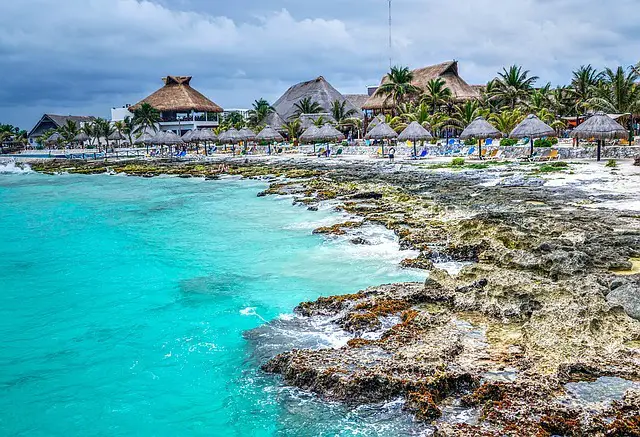 The main activities to partake in while holidaying in Los Cabos are diving, beach-going & boat cruises, and exploring the interior areas including national parks. There is something for everyone and Los Cabos nightlife doesn't disappoint in any of the locations.
If you're looking for budget accommodation in Los Cabos check out this studio rental in Cabo San Lucas.
Diving and Snorkeling at Los Cabos
Most of the diving is out of Cabos San Lucas on the southern tip. The range of dive sites is huge and you will see a massive variety of sea life ranging from clown fish to sea lion colonies and if you're really lucky the majestic manta rays.
One of the most popular dive sites is called the Corridor and is a short boat ride away. Depending on what time of year you go you can see the humpbacks or grey whales on their migration and towards the summer the hammerhead schools are in abundance.
The unique setting of the Sea of Cortez and the Pacific meeting makes this a haven for marine wildlife and also gives it different diving experiences across the year. As the colder months arrive you see more diversity and also bigger schools of fish such as grouper, snapper and grunts.
Los Cabos Adventure Junkies
If you want adventure on your holidays but prefer to stay dry then Los Cabos has you covered. Head inland to Boca de Sierra National Park and you can find tree-top ziplining, rappelling, and ATV riding across the desert.
Tours will pick you up from your villa or hotel and return you after the day's activities.
You can also go camel riding in the desert which isn't something you'd associate with Mexico but in Los Cabos you can learn to ride a camel.
While not as adrenaline-packed as ATV riding the areas host numerous world-class golf courses. In fact on a week-long holiday, you would run out of days before you ran out of courses to play.
Quivira golf course was designed by Jack Nicklaus' and was his sixth local layout (both he and Greg Norman designed another golf course here where each developed 9 holes). Set among imposing cliff tops this is a must for any golf fan the world over.
Private Tours in Los Cabos
If joining a tour isn't for you then there are numerous opportunities to go it alone. The sky is the limit to what you can do. From the ocean to the interior, beach to museum it is all covered at Los Cabos.
One of the best ways to see the coastline is to hire a yacht for a sunset cruise. There are plenty to choose from and they can be tailored to suit your needs.
The most famous site would be El Arco de Cabos San Lucas which is located at the very end of the peninsula at the aptly named Lands End. This natural rock arch is definitely a must-see when visiting the region.
Lands End isn't just for sunset but also has some of the best snorkeling which may want you to hire a boat for the day not just the afternoon cruise.
If game fishing is your thing then you won't be disappointed in hiring a boat for the day and heading out for some big game fishing. Numerous companies operate out of Los Cabos and you can choose where and what you want to try and catch.
Urban based Activities
If beach and ocean-going activities aren't your thing then there is plenty of things to do on land. You can even pack it into one very busy day or spread it out across a week. With a tour group or if you have your own transport independently.
There are a large number of art galleries in Los Cabos to see. Most are based in Carbo San Lucas and feature local Mexican jewelry and artworks. If you fancy trying your hand you can also find some places that will actually show you and offer lessons so you can get a much better understanding of what they do.
Mexico is famous for its Tequila and here in Los Cabos is no exception. You can do tastings and see how the liquor is made the traditional way. Seeing and tasting the subtle varieties that make this drink so famous and popular around the world.
Where is Los Cabos?
Los Cabos is at the southern end of the Baja California Penisula and is in the country of Mexico and the continent of North America. Mexico has a border with the United States of America to the north and Guatemala to the south.
Los Cabos is in the northern hemisphere at 22.8 degrees north of the equator. That's roughly 3,000 miles, 4,800 km north of the equator. Los Cabos "Cabo" is just south of the Tropic of Cancer (23 degrees north), this makes it a tropical destination, but its location, between the Gulf of California and the Pacific Ocean give the area a very pleasant year-round climate
Los Cabos is a Great Holiday Destination
With something for everyone, Los Cabos has to be one of the top places to take a vacation. Whether a quick week away or a few weeks you won't get bored exploring this lovely part of Mexico. Accommodation is covered with ultra-luxury villas right down to cheaper budget options and being such a short flight from the USA now has never been a better time to explore Los Cabos.
If you'd like to hire a car during your stay, use this car rental comparison tool to find the best deal!

Please check out our Pinterest account for loads of food and recipes from around the world!