This post may contain affiliate links.
Malaysia has many water parks. Which is the best Water Park in Malaysia? Where should you stay when visiting those waterparks, and how can you book tickets? Visiting Malaysian water parks, what are they like, dress codes, food and more. With Malaysia's tropical climate there is a definite need for the many water parks that call Malaysia home. Which is the best water park in Malaysia? Here is my guide to the top 5. The water parks are located across Malaysia from The Lost World of Tambun in Ipoh Malaysia right down to Legoland water park near Johor Bahru almost in Singapore in the south.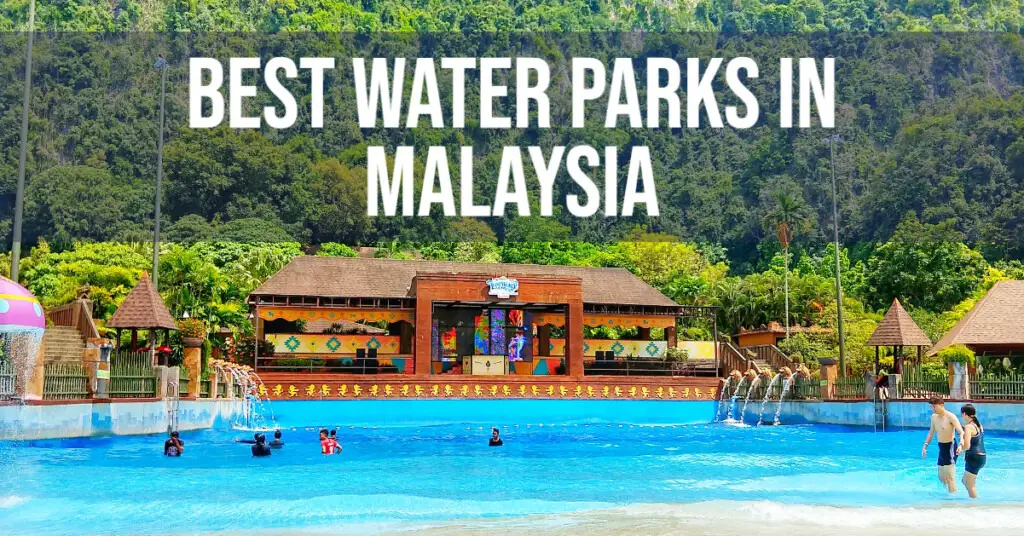 Melacca (Malacca) doesn't miss out with A' Famosa water park just outside the old town. Even Kuala Lumpur has its own and possibly the best water park with Sunway Lagoon in the outer suburbs.
So if you're visiting Malaysia with kids, or going as an adult, visit one of these great water parks!
Water Parks Malaysia, The Best Parks!
Sunway Lagoon Water Park Kuala Lumper Malaysia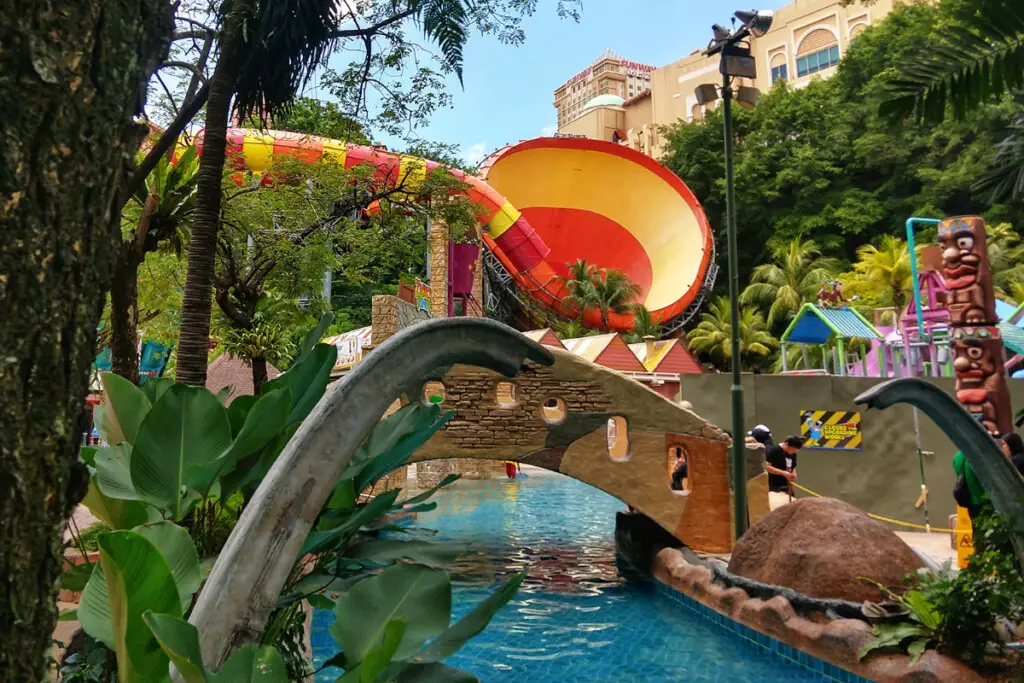 3, Jalan PJS 11/11, Bandar Sunway, 47500 Petaling Jaya, Selangor, +60 3-5639 0000
Sunway Lagoon Water Park in Kuala Lumpur is, in my opinion, the biggest and possibly the best water park in Malaysia.  It is big enough that you could spend 2 days here and Everyone from young children to adults will have a great time and not get bored.
As this water park is near central Kuala Lumpur, this Malaysian park can draw big crowds on busy days, luckily, it is huge!
It is attached to and is part of Sunworld Lagoon Malaysia which is a 6 park complex including Amusement Park, Extreme Park, Scream Park, Lost Lagoon and Wildlife Park.
You can buy a daily ticket for all 6 parts of the park and enjoy them during your day. We really liked this water park, and for us, it was as good as The Lost World of Tambun near Ipoh.
Like Bukit Gambang water park they utilise an e-voucher scheme but it isn't compulsory and cash and cards are readily excepted across the park.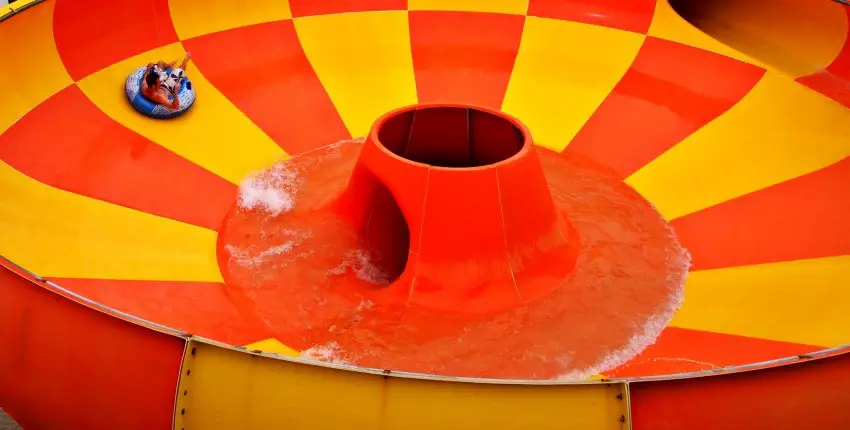 A big draw to Sunworld water park is the Vuvuzela ride which is dubbed as the 'world's highest, largest and most thrilling water ride!' according to the Sunworld website. You can see it in the background of the first photo.
At 11 stories high it is definitely a large ride and one that you won't forget in a hurry. The 13,000 square metre surf beach can produce waves at any required height up to a maximum of 8 feet. Perfect for all ages and levels of skill.
Unfortunately, when we visited, the Vuvuzela ride was closed for repairs, but you can see it in our photo.
With 21 rides and slides, you're sure to have a great time at Sunworld Lagoon Water Park.
Bring plenty of money. It isn't cheap and if you're not Malaysian you will pay over double. Sunworld Lagoon operates a local and foreigner price and the difference is significant.
A one day pass to the 6 parks will set you back in the region of 120 rm for over 13 years as a Malaysian or a hefty 270 rm if you're an international traveller.
Despite the obvious rip-off for international tourists, this is still the park to beat. One reason they can charge as they do.
This is by far my favourite but be warned how busy this gets on weekends and holidays. Pick your times and you'll enjoy the parks whatever your age.
Legoland Water Park Johor Bahru Malaysia
7, Jalan Legoland, Medini, 79250 Nusajaya, Johor, +60 7-597 8888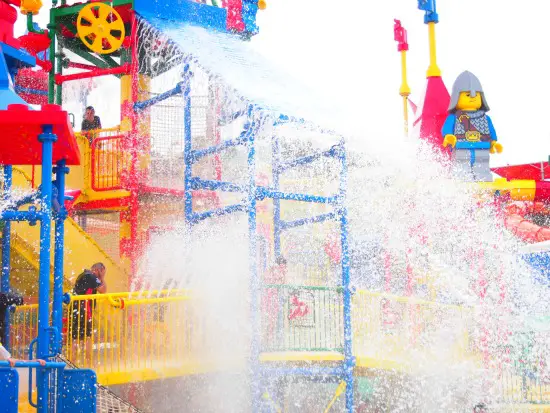 As you'd expect this water park is all Lego-themed. You can even build your own raft out of super-sized Lego bricks to float down the river which runs right through the middle of the water park.
Being Lego-themed I'd say that it is suited to young children up to the early teens but I, as an adult, found the rides pretty good fun.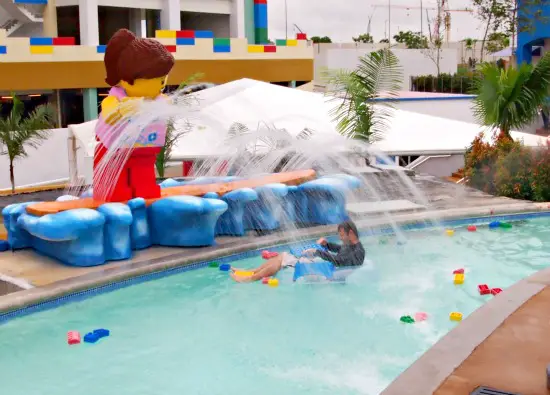 Legoland Water Park had an immense kids' aqua playground right in the middle that was constantly being bombarded with gallons of water. It was the biggest of its kind that I have ever seen.
Perfect for young kids but older teens won't find more than a few rides that test their bravery. The 3 older more adventurous rides aren't a patch on the Sunway Lagoon style of extreme excitement.
Legoland water park is located next door to Legoland theme park on the outskirts of Johor Bahru off the highway E3 and route 52. Bring what you need for the whole day because there isn't a lot of shops or other businesses besides the tourist shops at the entrance.
ATMs are located both outside and inside the park but we found they weren't always working especially with foreign cards. I recommend bringing some money for taxis and other incidentals and not relying on cash points here.
A big issue with water parks is where to store valuables when on the slides. Legoland Water Park had thought of this with a mass of fingerprint activated lockers. Some may worry about security but no names are recorded with the prints.
It is based on the same system that phones use and is accurate even with wet fingers. You could enter and re-enter as many times as you like which isn't always the case in other water parks.
Something that I found surprising was how slippery Legoland Water Park was. They hadn't applied an effective anti slip coat to the concrete which made for a potentially dangerous time walking up and down the parks area.
Pushing the 3 man rafts up 4 flights of narrow stairs was tough and dangerous, risking a serious injury to someone using the stairs below.
Perhaps the biggest worry though, was the huge hole that was appearing in the concrete of the kids Playground pool. A foot across and inches deep it was especially worrying as the park wasn't very old.
I'd recommend Legoland Water Park if you have a young family and like Lego. Combining the theme park and water park over two days is a great idea and can even be done from Singapore if you're staying there.
Bukit Gambang Water Park Malaysia
26300 Gambang, Pahang, +60 9-548 8000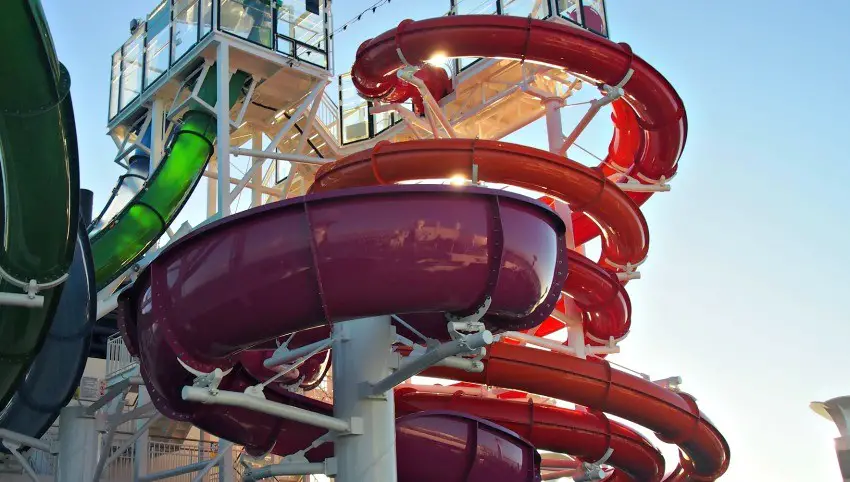 Located a short drive from Kuatan and the beaches of the east coast of Malaysia in Gambang. Bukit Gambang water park is part of Gambang Resort City which includes a safari, conference facilities and 2 hotels. One of the larger water parks in Malaysia it caters for all ages.
A wave pool that is 7,500 square metres is a sight to behold and is big enough for everyone to enjoy. Special kids zones have smaller versions of the big rides so the younger kids don't miss out.
A 1-kilometre man-made beach along with the adventure typhoon river ride also add to the park's attractions. You will find speed slides, raft rides and various slides in between including Malaysia's longest family raft ride.
One of the pluses here is that everything is electronic and that includes buying food and drinks and renting lockers. You are given an E-voucher that you put a set amount of Malaysian Ringit on first.
Brilliant when wet and not having to keep going back to your locker and finding money or paying for the locker entrance again and again like A' Famosa water park. Lockers are via a computer wrist band which is super easy and the best way I've heard of to date.
As a guide (correct at time of publishing but always check for yourself) these are the hire prices for various items in the park. Tubes (yes you have to pay extra here as well) single is 12 rm and double 18 rm. A deposit of 8 rm and 12 rm respectively is taken as well, refunded when you return the tube.
Lockers are 12 rm and 8 rm deposit. Cabanas are 60 rm or 70 rm on Penguin Island.
10 rm deposit which was interesting because you can't physically return them. I presume it is for any damage made.
Food isn't cheap but the usual prices for an amusement or water park. The park is cashless so everything needs to come off the e-voucher. Any unspent money can be refunded at the end of the day so my tip is to add more than you think you'll need.
I'd only recommend this water park if you were actually going to this region of Malaysia. I don't think it warrants a journey in it own right. Probably suitable for children up to about 16 years of age but still good for the younger children as well.
Lost World of Tambun Water Park Malaysia
1, Persiaran Lagun Sunway 1, Sunway City Ipoh, 31150 Ipoh, Perak, +60 5-542 8888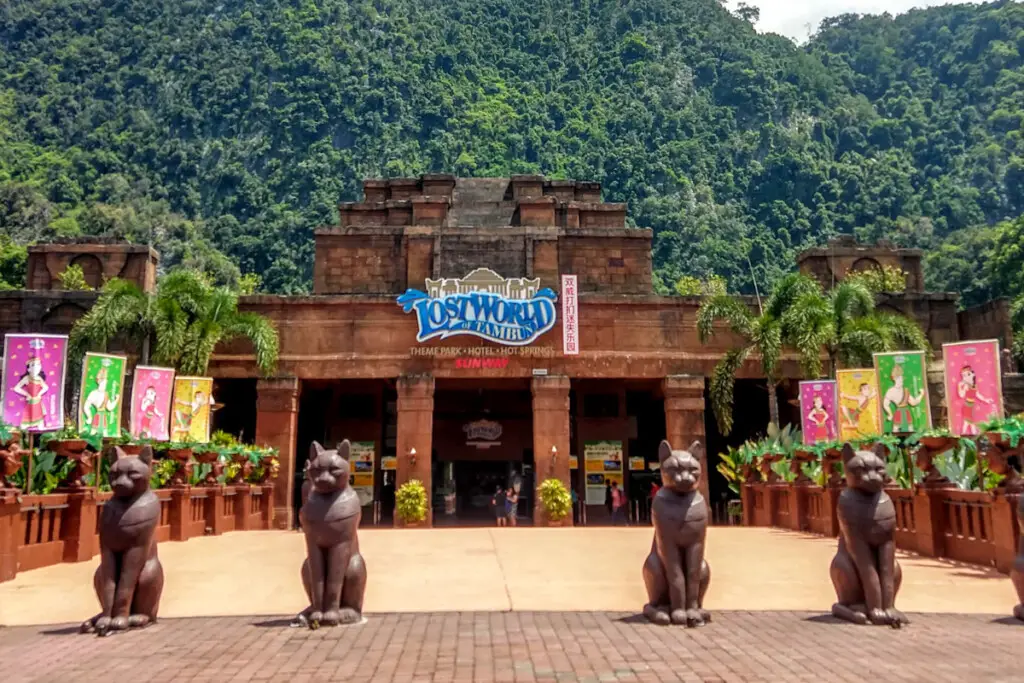 Located approximately halfway between Kuala Lumpur and Penang, this resort has a host of attractions to make it a destination in itself. This water park is near Ipoh City, making it a great weekend escape for city dwellers in Ipoh or KL
Access is easy and you can choose from car or bus from either KL or Penang which are both about 2 hours from Ipoh, the city where Lost World is located.
Lost World of Tambun water park doesn't disappoint keeping both young and old kids entertained for the entire day.
There is also a 'dry' park attached that has a mini petting zoo which some may find great if they have small children who don't want to ride the slides all day. It is included in the ticket price for the water park so the choice is yours.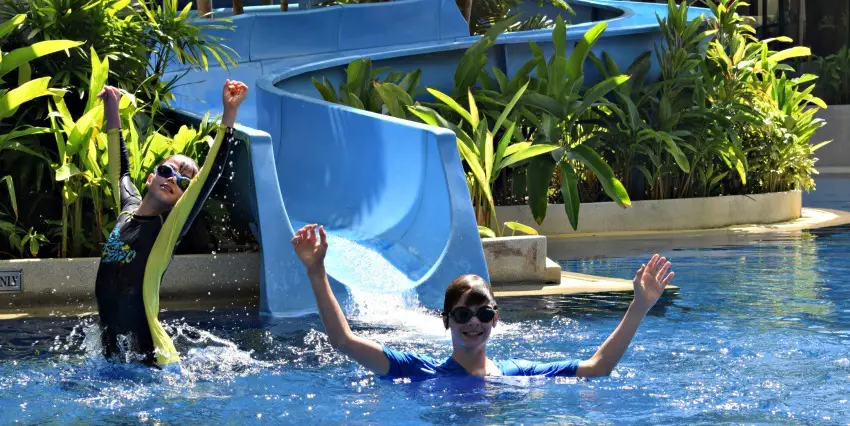 Rides are plentiful and include the usual wave pool, tube rides, speed slides and regular water slides. Suitable for all ages the young teens will get the most out of this attraction.
The big plus is the numerous hot springs that are here. Different sizes and temperatures that are great for a soak. I've not come across this at other water parks before or since.
A concern guests have is that the food choices are expensive and limited. In my opinion this is standard with a lot of amusement and water parks and not exclusive to this park. People don't go to these places for the food although Sunway in KL does have a much wider choice.
As with popular parks avoid coming here in the school holidays or weekends if possible as it gets crazy crowded which would ruin what is otherwise a good experience. If you have to visit then, get here before it opens to save time with tickets and queues.
It is worth noting that the cost is extra for non-Malaysians and you'll need to prove you're a local if you buy those tickets online.
If you are heading up to Penang you could do worse than stopping off here for a few days to enjoy this water park. Suitable for families I'd definitely recommend Lost World if you had the time to stop.
A' Famosa Water Park Malacca Malaysia
Jalan Kemus, Simpang Empat, Melaka, 78000 Alor Gajah, Malacca, +60 6-552 0888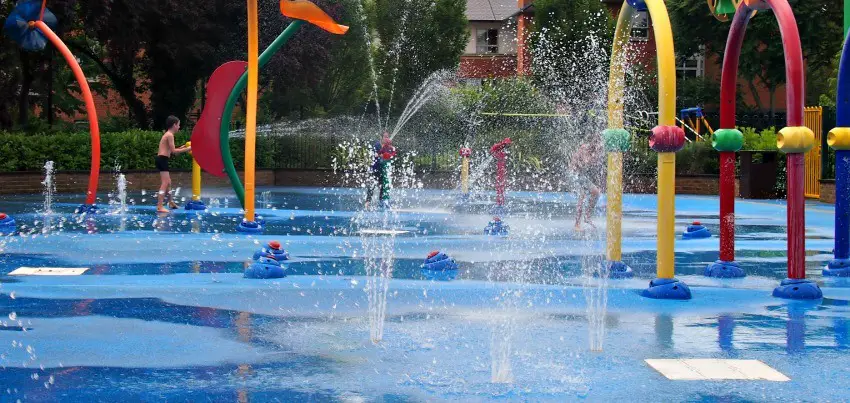 Touted as the 'The Largest Water Theme Park in Malaysia' this huge complex just outside the old town of Malacca includes a hotel, conference facilities and even a golf course.
The water park is a separate complex to the other attractions of A' Famosa and doesn't seem to deserve the title it has given itself as the largest water theme park in Malaysia. Compared to Sunway Lagoon for instance it rates consistently lower in guest reviews for quality and experience.
A'Famosa features 15 water slides that range from little kids right up to the adult slides. Features include tube rides, speed slides and even a wave pool. A'Famosa park seems to be aimed more at the younger crowd. If you have teenagers they may find it boring after a while as a large portion of the rides aren't exciting enough.
As with most parks getting here early will help beat the crowds that increase after lunch and into the afternoon.
Parking is 3 rm if you arrive after 9 am. Before that, it is free although no idea why (always check prices for yourself, guide only).
The lockers on site come in two sizes, small or big and cost 6 rm and 18 rm respectively. The small is small and will maybe only take 1 bag. It is worth noting that you can't re-enter your locker once you lock it so make sure you have everything you need.
If you re-enter the locker you'll have to pay the fee again. (They may change this system, please check)
Tubes are required for some of the rides but are an extra cost of 10 rm for a small tube or 15 rm for a big tube (approximately). It seems a hassle to have to pay and take a receipt to get your tube once inside the park. This should be included in the entry price.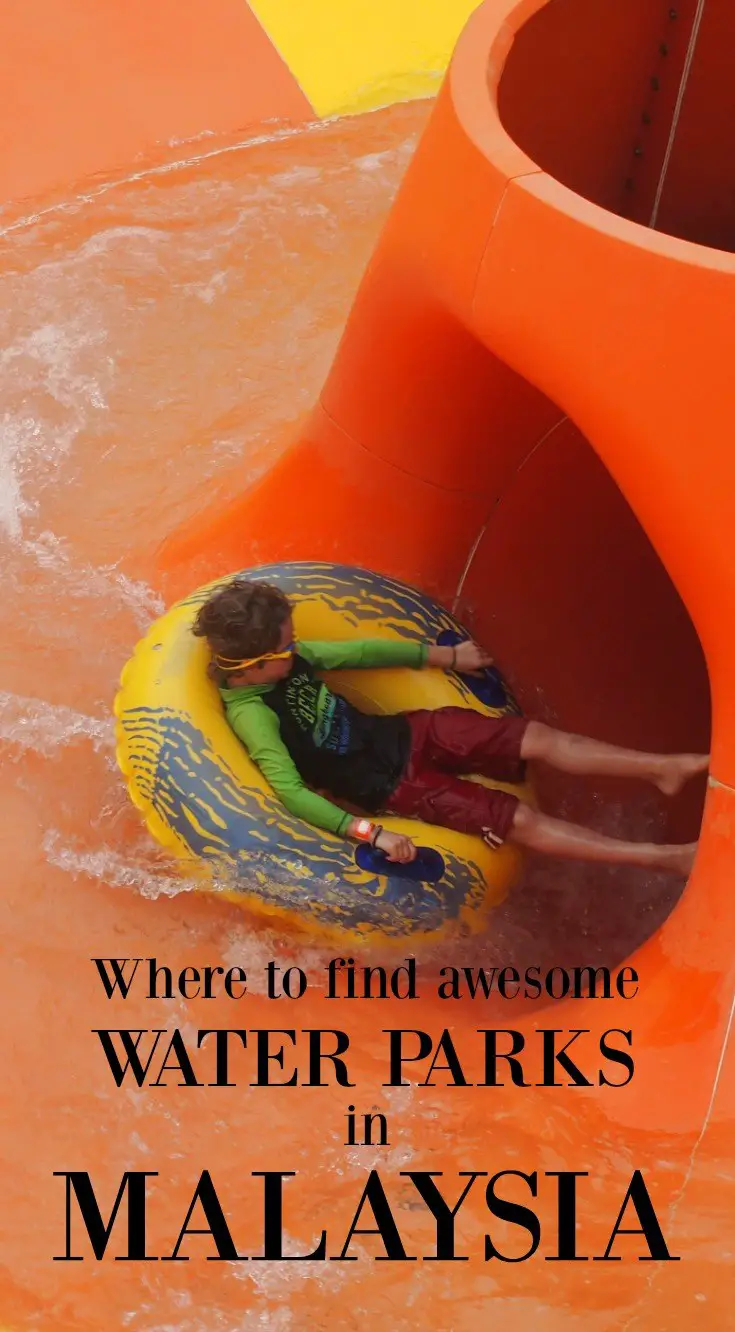 Overall, in my opinion, this park is good for younger children and families. Older teenagers and adults might find that the water park is a bit small in terms of bigger rides and spending a whole day here might be hard unless you like riding the same rides repeatedly. Out of the five water parks, this gets the harshest reviews across the board although not all are justified. I'd opt for Sunworld Lagoon or Ipoh over this one, if given the choice, but my children are getting too big for the small rides now.
No matter which way you look at it, a visit to one of Malaysia's best water parks is likely to enhance your travels in Malaysia.
If you'd like to hire a car during your stay, use this car rental comparison tool to find the best deal!

Please check out our Pinterest account for loads of food and recipes from around the world!