This post may contain affiliate links.
People often love discovering local food and travel destinations. Combining the two while learning extra culinary skills as a chef, has been a dream come true for me and many a traveller travels to taste new dishes. This page is the core of our food and travel blog. We have straight travel content, we have some sports content, but most of our site is dedicated to international food plus a few recipes from our travels. The best, most delicious, most unusual, or most interesting dishes from around the world. This post contains links to various blogs on this site, recipes and foodie travel information.
If you're looking for a list of all our food-related posts, go to our food archives here.
---
Food and Travel Blogs
---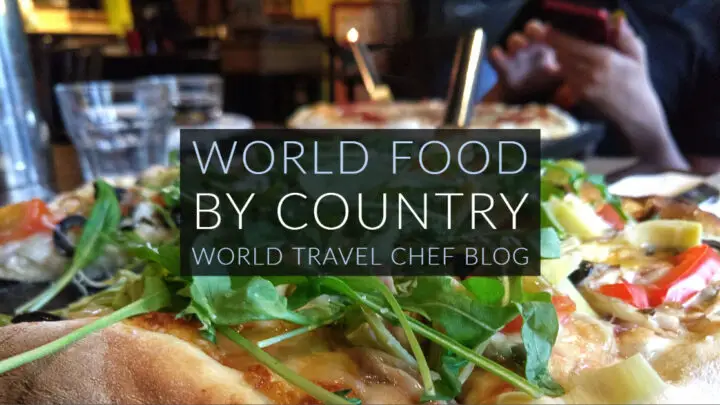 I'm going to come clean here, this site started out as a very general, disjointed travel blog but now we're focusing on recipes and dishes from around the world. I want to get back to my profession, being a chef while continuing to be involved in the travel blogger world. Let's talk food!
Which Country Has the Best Food?
That's an impossible question to answer because it's down to personal taste. I'm a trained Chef, I love to cook classical French dishes as I was trained to do. Is French food the best? Well, maybe for some people.
For me Asia has the best food and I'm happiest eating in Vietnam, Thailand, India, Nepal even. Those cuisines are the most exciting and pack the biggest flavour punches. I also have a lot of time for the food of Italy and Greece.
That doesn't mean to say I don't enjoy food from other countries too. Every country has something to offer the foodie traveller and I've never been to a country that didn't have even 1 traditional or local dish that I didn't like.
Favourite Foods From Around The World By Country
This list obviously reflects my personal taste ( and what's on this website!) It's not complete, but it grows constantly.
Food and Travel in Australia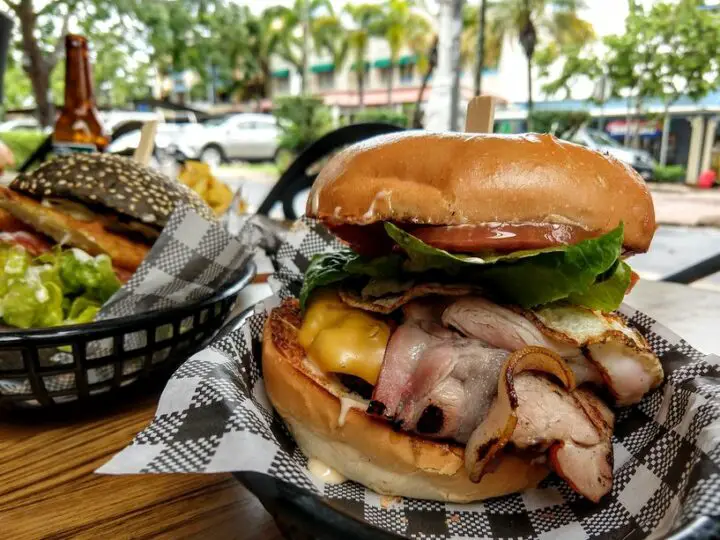 Australia has some great restaurants and of late a few pop-up stalls that appear to be gaining popularity. Australia doesn't have a typical native cuisine as it's such a young country but does offer some amazing produce and a diverse array of ethnic influence. I was a professional Chef in Australia ( as well as London) and I'm Australian born and bred. The first blog post in our Australian food blog is on traditional Australian foods.
Food and Travel in Bhutan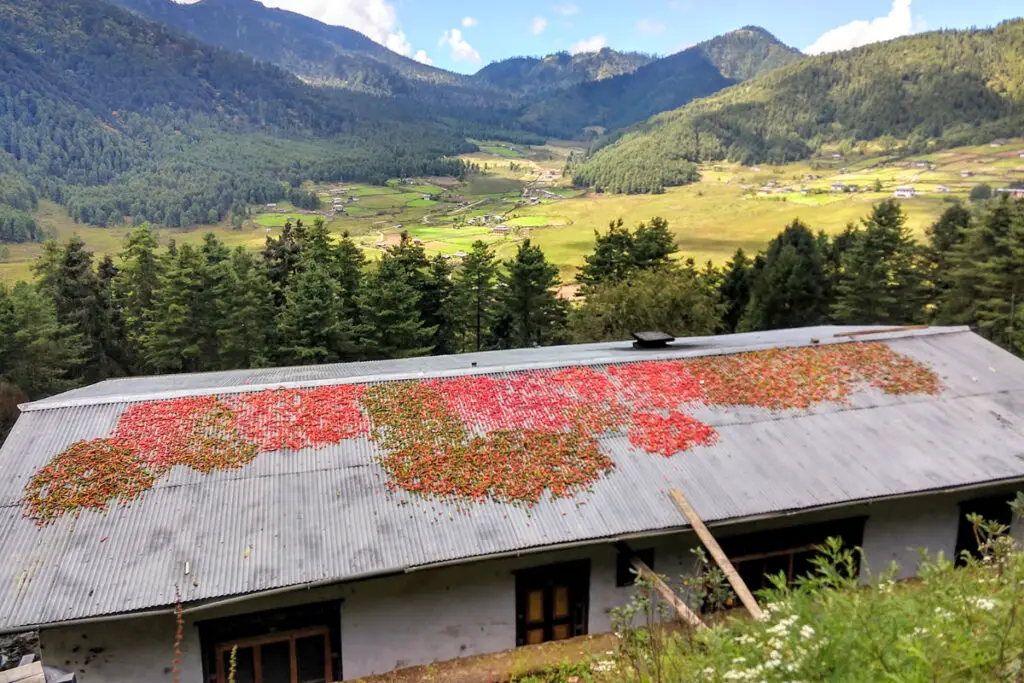 Bhutan is an incredibly beautiful country in terms of landscape, culture, and tradition. Unfortunately, much as we loved having the chance to go, the food experience wasn't great. This was because of the nature of tourism in Bhutan, not because of any fault with Bhutanese food itself.
Every meal we were served in Bhutan was at a tourist buffet, which was a shame, but we did get to try, and enjoy, the national dish of Bhutan, ema datshi, or chili cheese. I've shared my at-home recipe for ema datshi and more about this super-hot dish. Bhutan also has a passion for momos, as seen in other South Asian, Himalayan countries.
Food and Travel in Egypt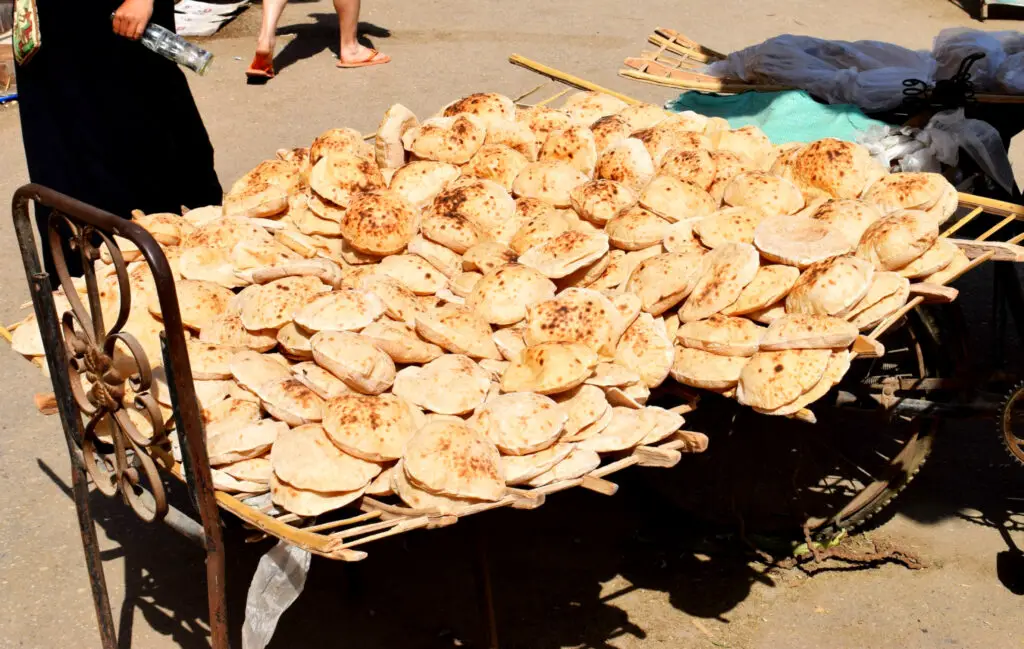 My wife and I met in Egypt many years ago. We bonded over baba ghanoush or moutabel (very much like Greek melitzanasalata), Molkhia (green slime soup), and delicious fresh Baladi bread.
Just before the pandemic we took our kids to Egypt for a month and made a point of trying and finding every Egyptian dish we could. There is an interesting blend of influences in Egypt, which you might expect in a transcontinental country and one that has been a crossroads throughout millennia. If you'd like to discover more about Egyptian food, my wife and son actually put this post together.
Food and Travel in India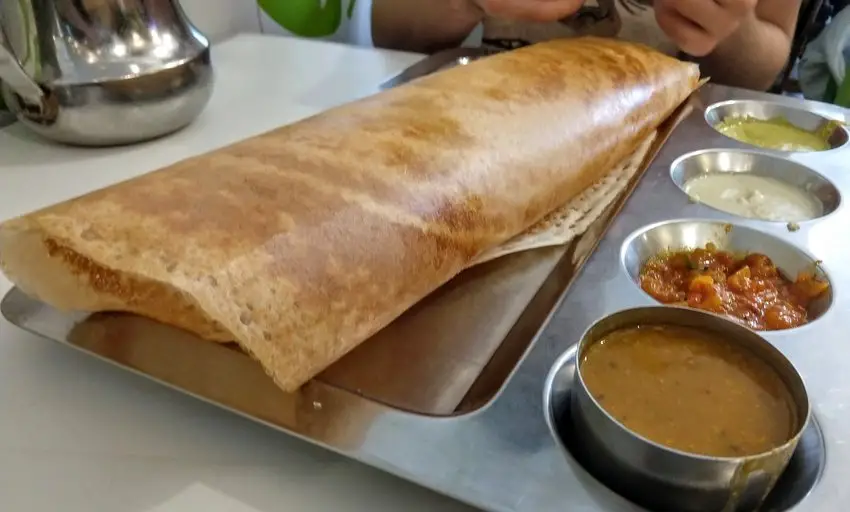 One of my favourite cuisines, Indian food is incredibly diverse. There is a clear distinction between the typical local dishes of north and south India. Southern India is much fresher and lighter, often vegetarian where northern Indian is quite heavy and of dairy and meat in their dishes.
One of my favourite places to eat is the railway stations and on the trains. Here you'll get great local food at great prices. Thalis are a great way to sample multiple curries at once. I've fond memories of a 12 curry thali I ordered in Chennai in Tamil Nadu.
If you're used to Indian food in places like the UK you may have to adjust your expectations. Many dishes made for the western markets can be vastly different in India. There are also common dishes in India that you will probably have never heard of before. You will eat amazing things like idli, vada, and dosa.
The vindaloo of the British curry restaurant can be a very different dish in India, particularly the classical Goan vindaloo. We made this dish and other classic Goan dishes in a cookery class in a village home in South Goa.
Food and Travel in Sri Lanka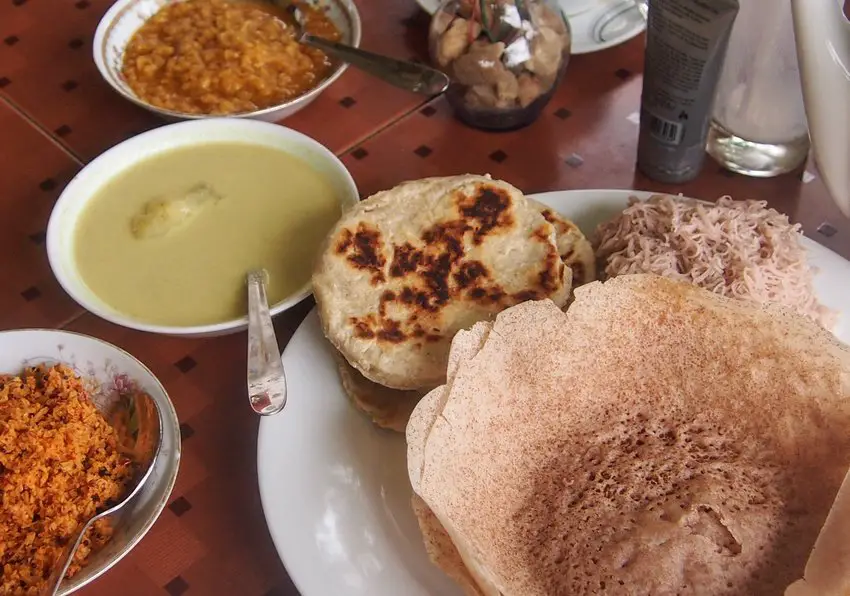 This beautiful tropical island off the south-east coast of India is lush and green and Sri Lanka is famous for fruits along with spicy dishes and fish.
Curry and rice is the staple meal of most Sri Lankans but it can be tricky to find in tourist restaurants. Along the beach, you'll find a wide variety of curries, vegetarian, meat and seafood along with the typical tourist menu of sweet and sour and chow mein.
Fish we've seen for sale, for food, in Sri Lanka, include parrotfish, shark species, snapper, bream, even angelfish. Sri Lanka's long coastline makes this island a nation of fishermen, you will see many boats going out to see and net fishing from the shore.
Sri Lankan breakfast often involves string hoppers served with curry and fresh sambal. This is one of my favourite breakfasts in the world, not just in Sri Lanka. We're trying to recreate this dish at home using an idyappam maker, I'll publish those results soon. We also have a post covering facts about Sri Lankan food and one on things to do in Sri Lanka. Look out for hoppers in Sri Lanka, they come in various forms.
Food and Travel in Thailand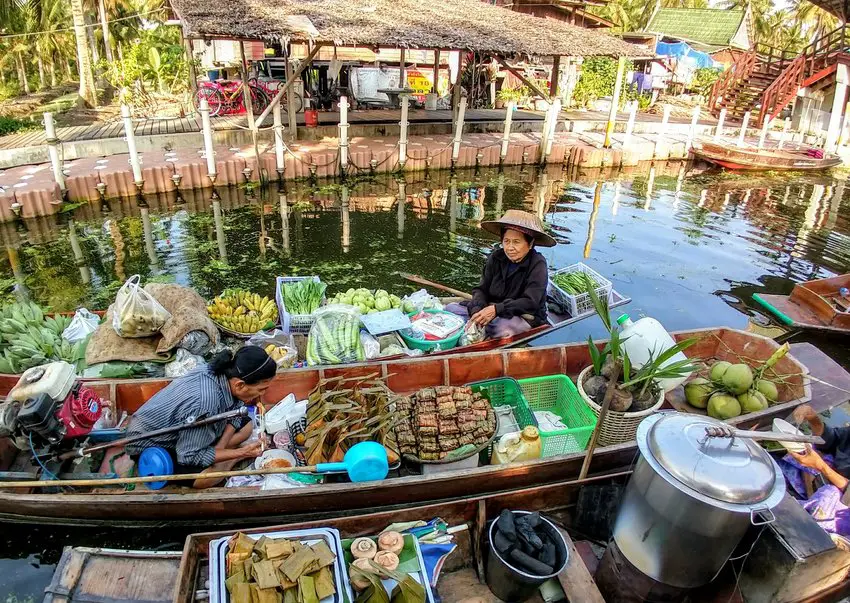 You'd struggle to find a Thai dish I didn't like in Thailand. Everything is just so good! Simple foods like fresh barbecued fish on the beach, the beautiful and diverse curries, stir-fried dishes or regional specialities. You can eat at street food stalls, in markets and in restaurants and find the same great Thai food. We have a post on where to eat in Thailand.
Did you know Thailand has regional dishes? One I'm very fond of is khao soi, synonymous with Chiang Mai. We have a post on that one. As with all regional dishes, it reflects religion, availability, climate and history. That's one of the fascinating things about food. Not all Thai food is super spicy, don't worry too much about that!
Food and Travel in Vietnam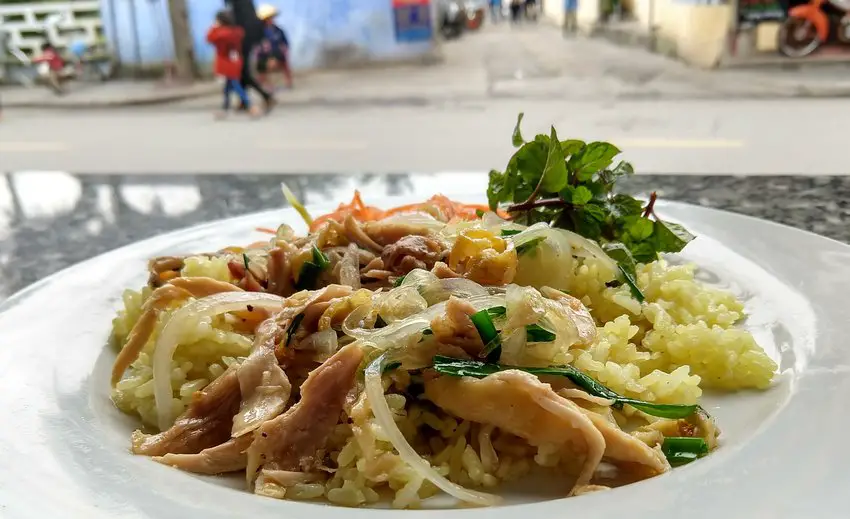 Vietnam is another winner and certainly in my top 3 countries of the world for the best food. Pho, beef noodle soup is well known but there are so many Vietnamese dishes you won't have heard of and most of them are amazing. We have a very detailed guide to Vietnamese food here.
Possibly my favourite Vietnamese dish in mi Quang, a speciality of Quang Nam province and a dish I would eat almost every day when we lived in Hoi An. Then of course there is pho bo, the classic Vietnamese beef noodle soup. It's a delicious meal.
We also took the opportunity to take a Vietnamese cooking class while we were there, it taught me, as a Chef, a lot as well as being great fun for my wife and kids. We highly recommend cooking classes and food tours for food and travel enthusiasts.
Food and Travel in Nepal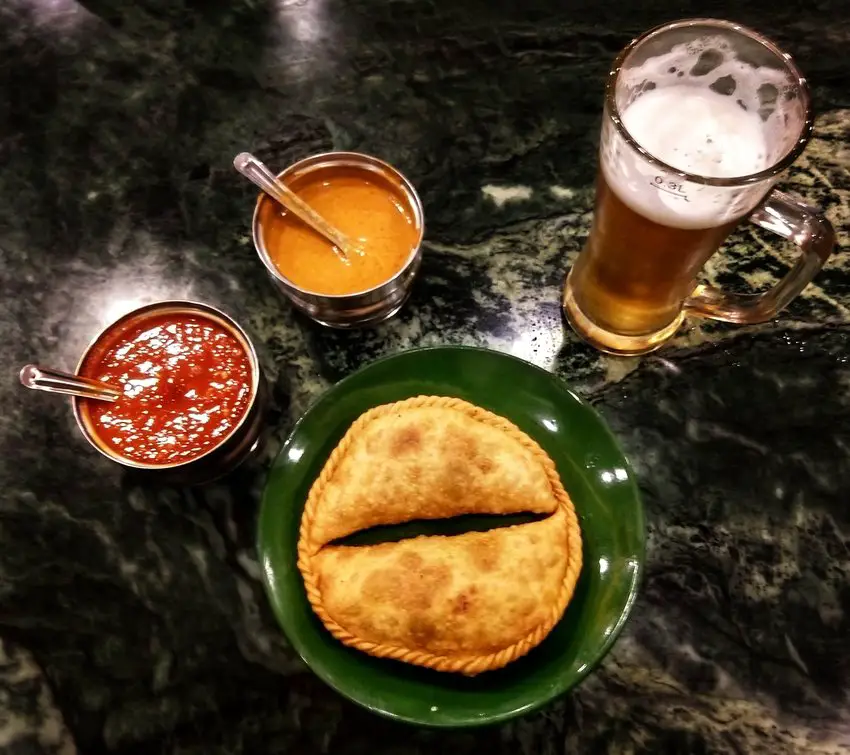 Nepal is synonymous with dal bhat. I think dal bhat is one of the best dishes in the world hence our full post on dal bhat including recipe. In Nepalese cuisine you'll also find various curries, momos, thukpa and some typical Indian dishes. We also have a post on Nepal street food.
Food and Travel in Cambodia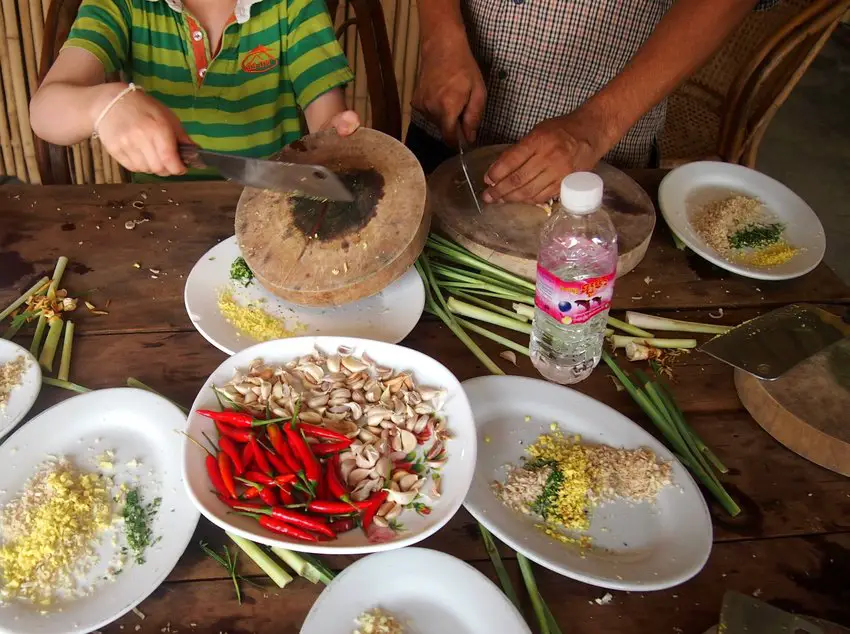 Cambodian food isn't nearly as famous as the cuisines from neighbouring Vietnam and Thailand. However, there are interesting traditional Khmer foods to try.
Again, we discovered local Cambodian food by taking a Cambodian cooking class in beautiful Battambang. Fish amok is a classic and this dish is worth trying when you visit.
Salt has been produced in Cambodia for thousands of years along with pepper. In Kampot and Kep Cambodia on the coast we visited a magnificent seafood market and toured the salt and pepper production areas. Due to climate change, 2018 saw almost no salt produced in the region due to rain at the wrong times
Food and Travel in Laos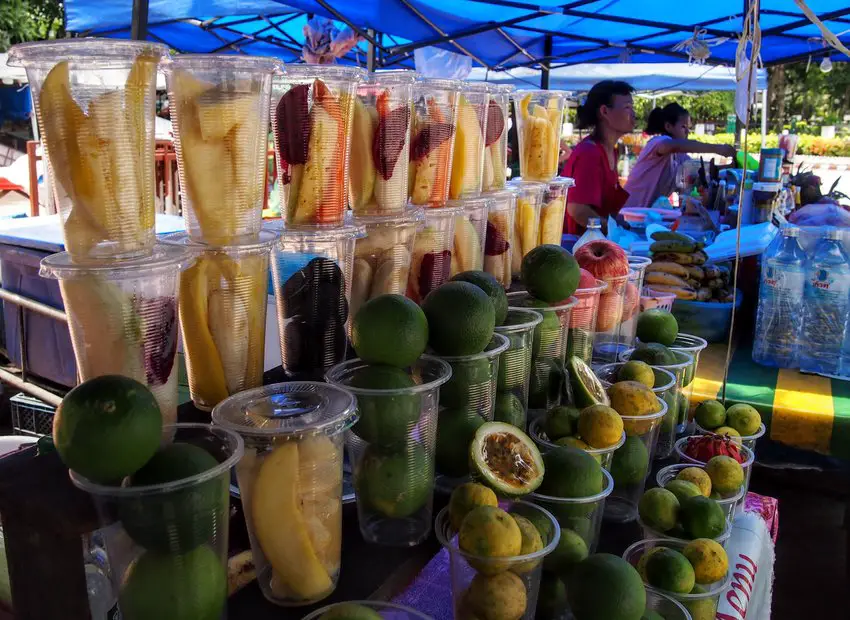 Like Cambodia, Laos doesn't have such a strong global food reputation. It does, however, have much to offer the foodie traveller. See our posts on Laos street food and food in Laos. You can get just about any cuisine in Laos and the history of this country mixed Chinese, Thai, Cambodian, French and even Indian influences.
With the vast empty distances of Australia, it is worth noting you may go a long way between good restaurants. For example, Cape York has very limited food options over the near 1000km of the road from Cairns or Port Douglas.
A lot of the biggest and, some would argue, best farmers markets are actually in the capital cities. Sydney, Melbourne, Adelaide etc. With populations spread out thinly outside of the cities. It is easy to see why, with Sydney having 22% of Australia's total population.
Holiday hotspots like Port Douglas (my home when I'm not on the road) that are frequented by tourists will normally have a larger proportion of restaurants and cafes compared to towns on the way to them. It pays to do your research when dining in Australia as it can often be hit or miss and with prices being some of the highest in the world you'd want to keep those misses to a limit.
Food and Travel in Malaysia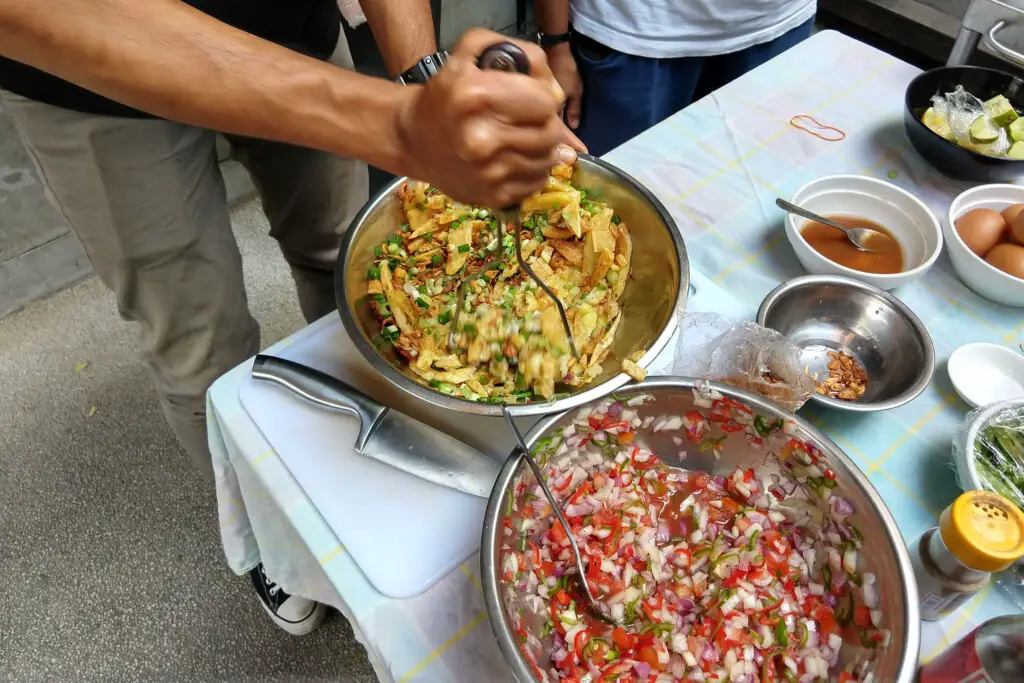 We have a bit of a love/hate relationship with food in Malaysia. Most of the world thinks of Malaysia (and Singapore) as foodie destinations but we just can't seem to find the great Malaysian food that everyone raves about.
There is great Indian food in Malaysia, as good as you'll find in India. There's also an abundance of good Chinese food, but for actual Malaysian dishes, we've not really found anything great. So, sorry Malaysia, we're just not big fans as yet.
Maybe one day we'll stumble across the real deal, the Malaysian food everyone loves. We won't give up.
Typical dishes like nasi lemak (fat rice) and roti canai are OK, but for us ruined by tiny dried fish and strange parts of the chicken that often end up in the thin curry served with the roti.
Guts, tongues, gizzards, skin and fat can be seen for sale at street food stalls and restaurants often, and to most westerners, that's not appetising. Add to that a very carb-heavy and palm oil laden diet.
We've been to Malaysia dozens of times, and will go again, but our usual first port of call is the nearest Little India for dosa, idli, vada or a good thali (banana leaf).
Food and Travel in the UK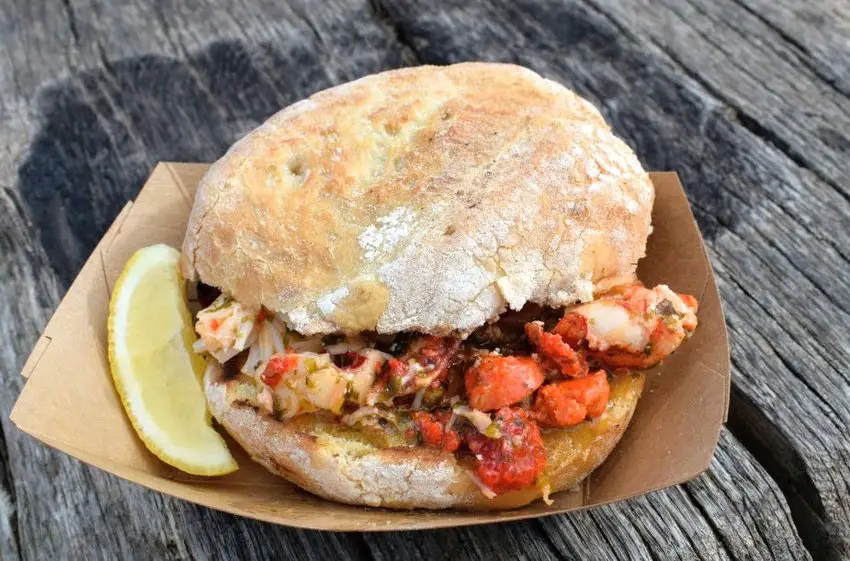 I've worked on and off in London for nearly 20 years. The selection of food in such a small area is what makes it so special. Of course, there are places to avoid. As in most big cities, the tourist hot spots of Leicester Square and surrounds have a lot of overpriced poor quality food aimed at unsuspecting tourists. Looking further afield you'll find some delicious and maybe even cheap finds.
In the UK I love a great British breakfast or fry up along with quality fish and chips, roasts and diverse regional and traditional dishes.
My favourite aspect of the culinary scene in London and the wider UK is the rise of the fresh food and farmers' markets. They are going from strength to strength and feature incredible produce and artisan foods.
Borough Market near London Bridge would have to be my pick of the foodie destinations in London with Greenwich Market and the street food market on the South Bank also being favourites.
Travelling further afield a lot of quality pubs do great meals. Check them out first as some are just chain pubs with heat and serve foods but others are independent and have great traditional cuisine. This little food caravan in Wales had great local Welsh food as in the picture above.
Food and Travel in the USA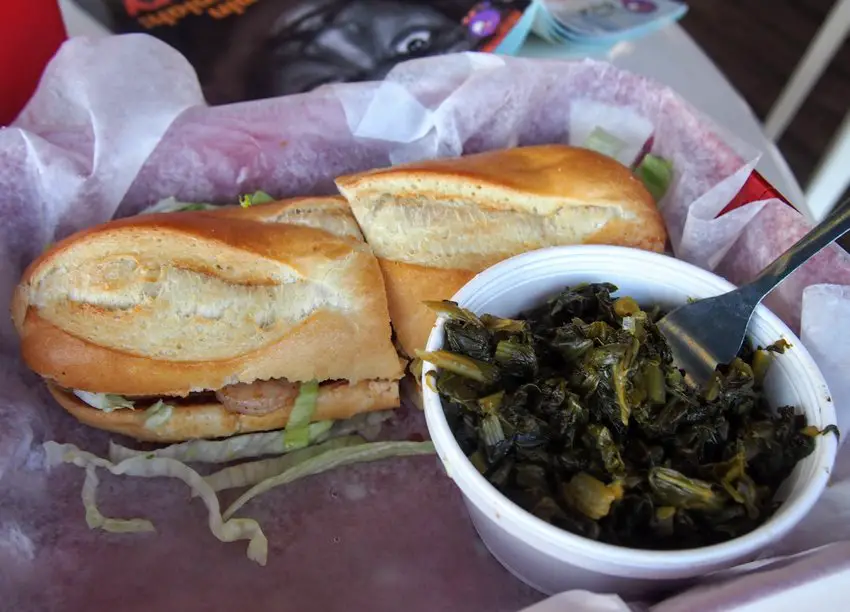 America has often been associated with junk food and they really do make it an art. Honestly, I love this sort of junk food now and again and you just can't get it anywhere else. Of course, the US also has traditional dishes and regional specialities along with fine dining. We had some amazing and unusual (to us) meals in The States
New York City is a foodies' paradise and here you'll find everything from 5-star restaurants to little delis selling slices of pizza for a couple of bucks. The five boroughs all offer different styles of food depending on where the locals originated from. The diversity of NYC is best seen through the food scene.
One of my favourite things in America was watching the foodscape change as you travel around. Once you start heading south the food starts bringing in those cajun influences and deep south food traditions, making for some markedly different experiences. New Orleans was a great place to experience this food. One of my favourite restaurants was here and their ham was to die for. Don't forget to try biscuits and gravy for breakfast!
Food and Travel in Romania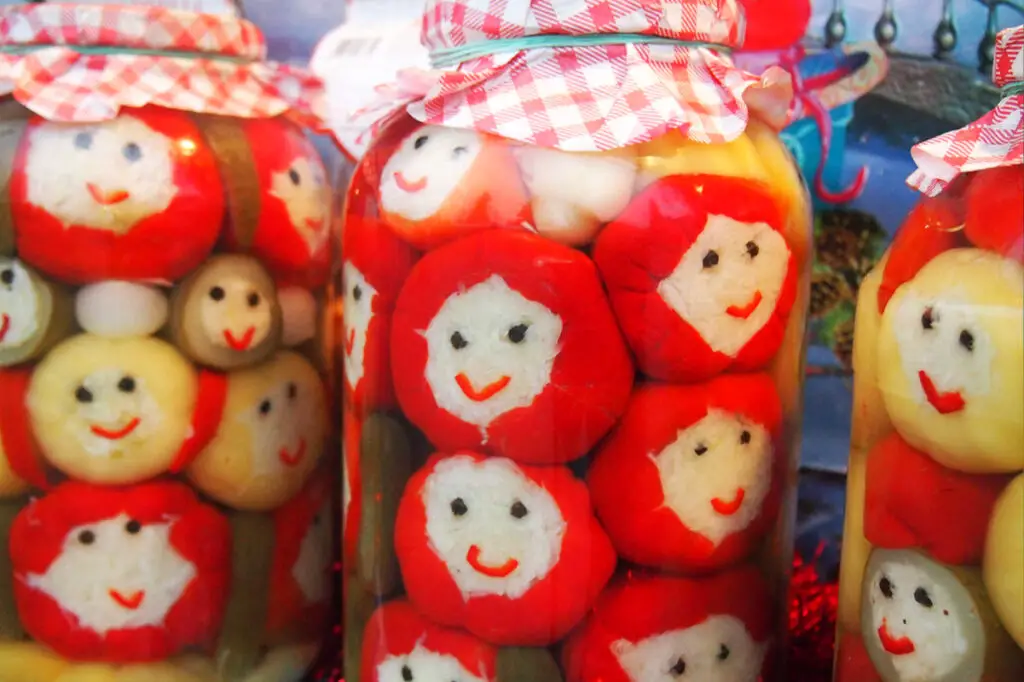 While not so well known on the world food scene, Romania is actually one of my favourite places to eat. We lived in Romania on and off for 3 years, so we got to know Romanian food better than most. If you're fascinated by food and travel a longer stay brings rewards.
In rural Romania food comes from orchard, field or barn to table directly. In our village almost everything consumed was home made or home grown and you can taste the difference.
Bigger cities offer local dishes alongside foreign imports and Bucharest has a thriving pavement dining scene.
The Romanian street food classic are mititei or mici, little skinless sausages served with mustard and a crusty bread. You'll find these in markets, fairs and outside many supermarkets. Placinta, sweet or savoury and chimney cake are also common Romanian street foods.
Otherwise expect a lot of pork based dishes, amazing soups and stews, pickles and sour cream. There is plenty to choose from in Romanian cuisine and even some vegetarian dishes as it's common to take a vegetarian fast before religious events. If you're really game you can try tripe soup (Ciorbe de Burta) which is a common dish.
Food and Travel in Greece
There's something very special about Greek food. It's simple, clean and fresh but at other times flavour-packed and hearty. There are some misunderstood and lesser-known Greek dishes to try, that's why we have a guide to what to eat in Greece.
If you travel around the Mediterranean and into North Africa you'll see how dishes have spread and adapted. Travellers and armies brought their regional foods and you'll find influences from Rome, India and beyond.
I've picked Greece because it's probably our favourite of the Mediterranian cuisines. A Greek salad is so simple and yet, done well, really special. Meat dishes like souvlaki are luxurious and rich then all those wonderful sauces, dips or salads like tzatziki, melitzanosalata and skordalia make your mouth tingle.
We spent a month in Greece recently, indulging the kids' love of ancient Greek history and mythology. Of course, we took the chance to eat all the food. Greek food is my elder son's favourite world cuisine.
World Drinks
I have to say, I'm rather fond of trying local drinks as we travel. I'm a big fan of rum, both dark and clear, making pina coladas and mojitos my favourite tipple when I can't find a good old Aussie Bundy and Coke.
I also make a point of trying all and every local beer. Which has, at times, been hazardous. One day I'll tell the story of my run-in with Egyptian beer.
Of course, fresh juice, lassi and shakes are also good to try. We'll cover more world drinks in time.
Cooking Classes and Food Tours for Foodie Travellers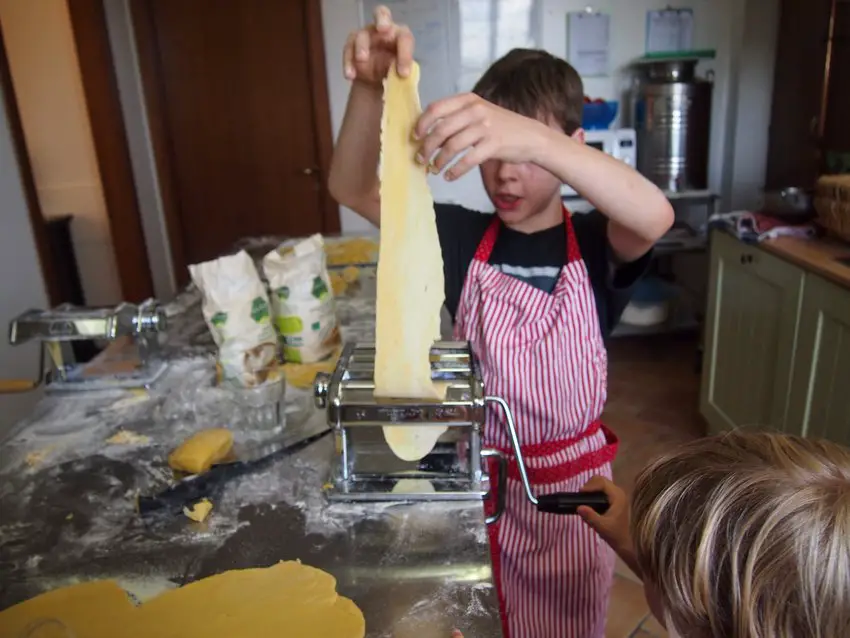 What's the best country for foodie travellers? That depends on your taste. Italy, France, and Thailand can be contenders. Just about any country these days will have cooking classes and food tours on offer. The list can be as long or as short as you make it.
Asian countries with high tourist volume and a strong culinary tradition have offered cooking classes for the last few decades. Tourist areas in foodie destinations will be awash with options (Chiang Mai for Thai foods and Hoi An for Vietnamese and local dishes, for example.) These are a really good way not only to learn how to cook a few local dishes but to explore the breadth of local and world food traditions
For me, cooking classes are one of the best ways to get to know a country and its people. So much of a culture is shared and developed through food. Head to out of the way places and smaller villages if possible to get the best experiences. Make sure it includes a market tour before the class. Local markets are a great way to see local life away from the tourist areas.
Food tours are another great option if you love food and travel, most cities will have food tours available often on foot, by motorbike or tuk tuk.
Street Food, Local Food or Fine Dining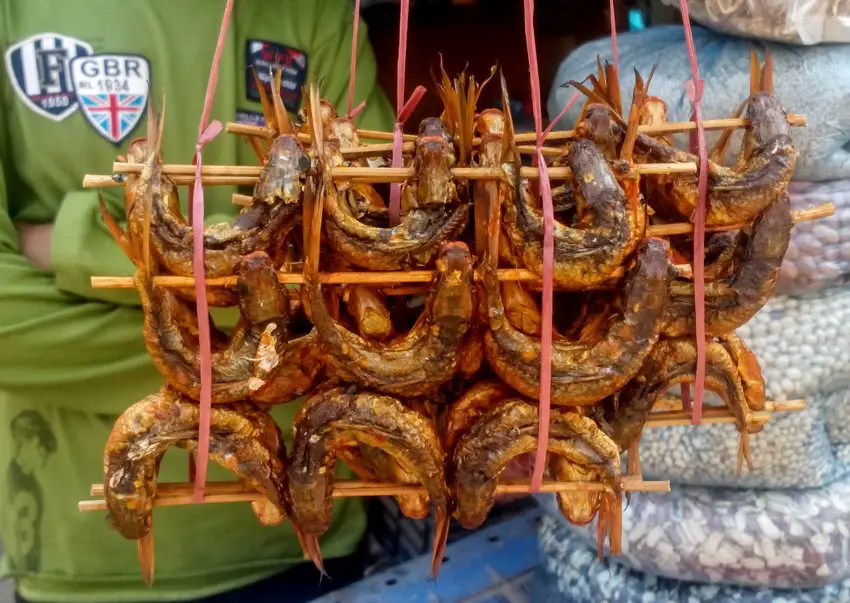 For me, it really depends on where in the world you are. Asia is known for its street food and it's been a staple of the Asian region for as long as anyone can remember. In western countries, you'll find weekend markets and similar displays but the culture of street food isn't the same. Whether it be from regulation or lack of tradition it just isn't the same.
Big cities like Paris and London, on the other hand, have a huge number of top-end fine-dining restaurants. From 3 Michelin star restaurants down to 1 hat restaurants, you could eat out in a new place each and every day for months on end.
The downside to this is the cost. Often these restaurants will charge hundreds of pounds for a meal. A great way around this is by going for lunch where a set menu will be greatly reduced in cost but still have top-notch food..
Wherever you end up, top end or street food I always try and stick to local food. That will go a long way to making sure that you get the best experience possible. As you can imagine ordering nachos in Thailand is going to be a gamble at best and an outright disaster at worst.
Would you save this to Pinterest for us?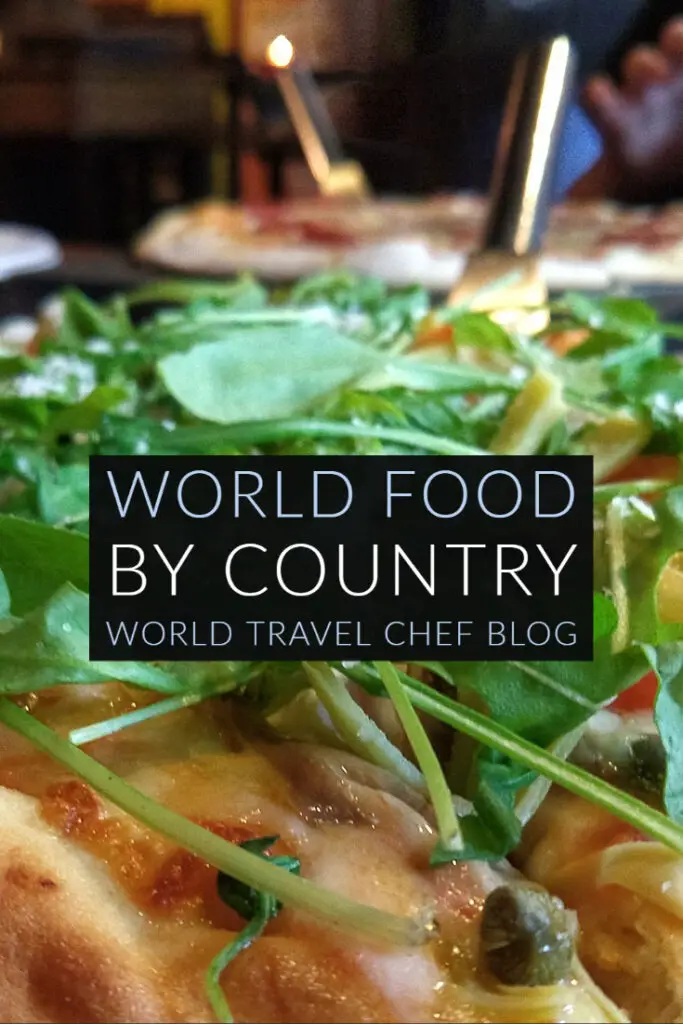 So here we are, our food and travel blog is born. It's going to be fun adding more and more food posts, recipes and blogs and growing this site to reflect my true passion, cooking, but more importantly eating, the food of the world. Want to know more about me and my career as a chef and as a full-time traveller, father and adventurer? Visit my about page. I've cooked and worked in some of the finest restaurants in the world and eaten things you couldn't even imagine in over 50 countries. I'm looking forward to sharing that with you. Sign up to follow in our sidebar. Thanks.
If you'd like to hire a car during your stay, use this car rental comparison tool to find the best deal!

Please check out our Pinterest account for loads of food and recipes from around the world!