This post is an add on to my posts about idiyappam or string hoppers, it's here for those of you who want to order the flour to try and make these delicious little nests of noodles at home.
I found you the best idiyappam flour to buy online so you can make idiyappam, string hoppers and hoppers at home with these special idiyappam flours. You will also need a press or machine for making your idiyappam or string hopper noodles, along with a steamer, you can find those on our idiyappam maker page. Idiyappam flour is normally rice, although other variations exist. The Sri Lankan red rice string hopper flour gives an excellent result.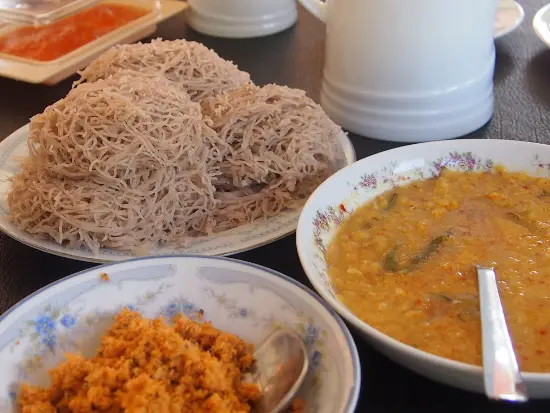 Click on any of the images or red links below to order safely from Amazon. The product prices are in US dollars, but are available for home delivery in your country ( most countries), charged in local currency.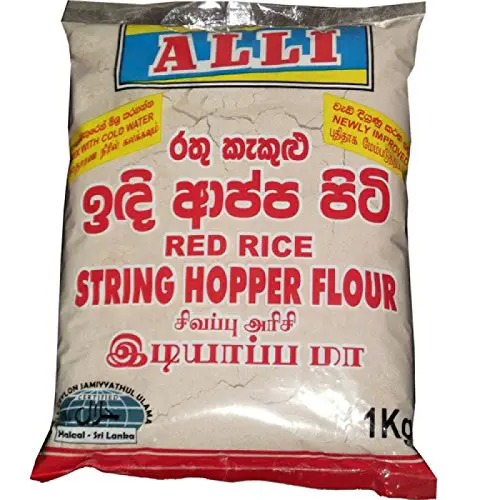 Alli Red Rice String Hopper Flour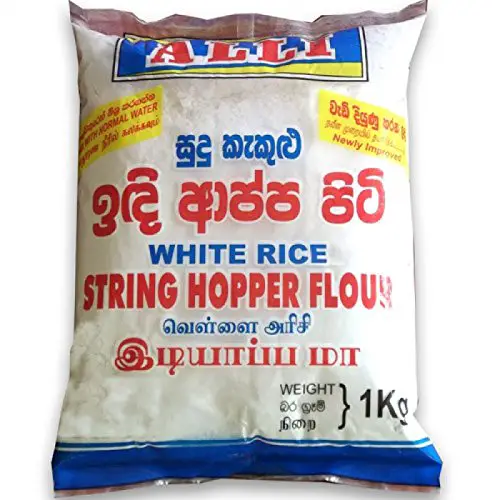 Alli White Rice String Hopper Flour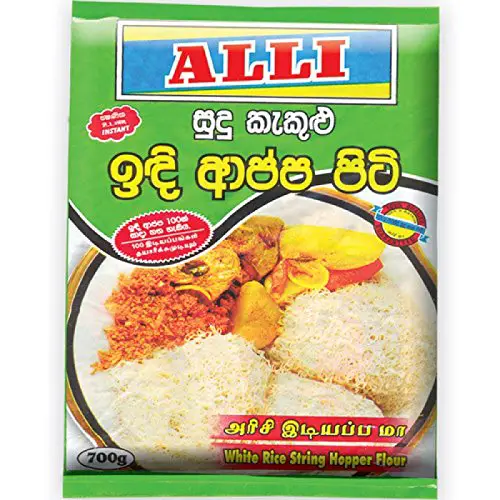 Alli White Rice String Hopper Flour
Nirapara Appam / Idiyappam Podi – 1 Kg
Estern Idiyappam Flour $10 for 3 pounds Eatern Idiyappam Podi at $10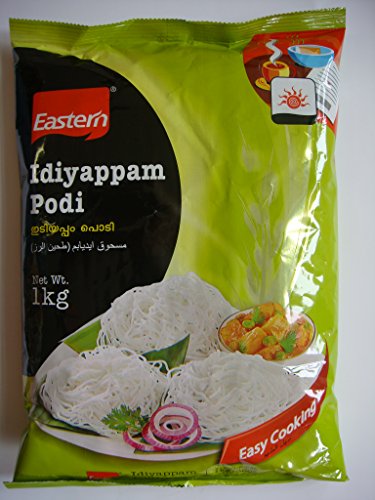 Eatern Idiyappam Podi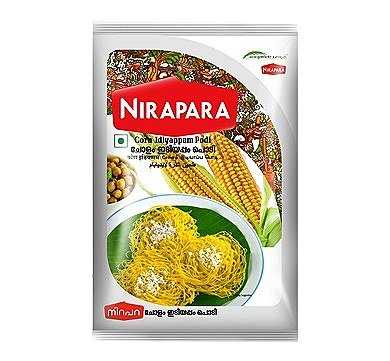 Nirapara Corn Idiyappam Podi