This post may contain affiliate links.
It started so well, a clear sunny day much like any other here on Koh Phangan. Heading to the night market in Thong Sala by taxi was uneventful until the time came to get out. Then the pain hit me like a sledgehammer.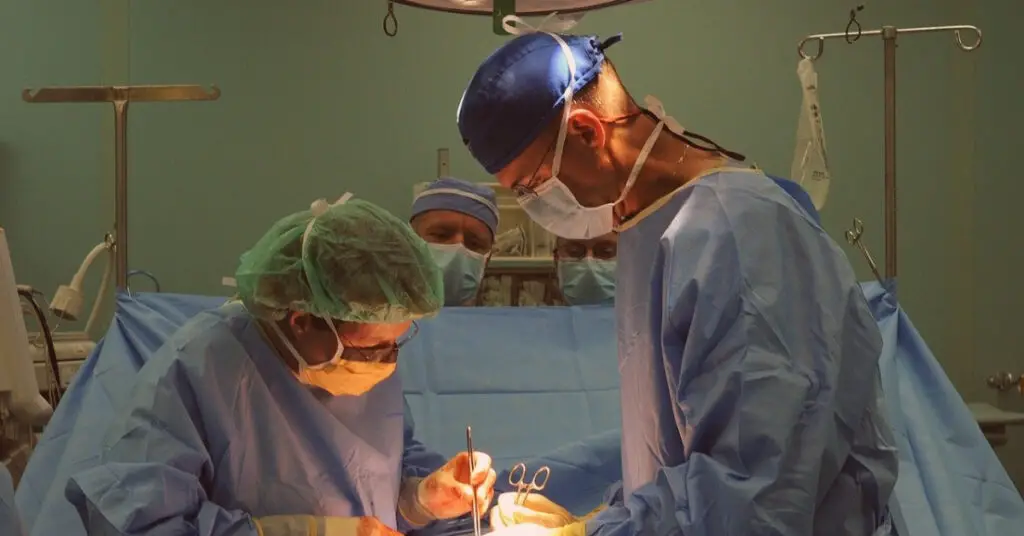 Just walking through the market was painful. Bumping into people pushed daggers into my abdomen as feelings of nausea washed over me. Finally making it to the end of the thankfully small, market allowed me a chance to see what was actually causing all this pain. A grapefruit-size lump stared at me from my abdominal wall.
Finding Medical Care on Ko Phangan
Ko Phangan is a small island, the big private hospitals are on Ko Samui, a ferry ride away. I couldn't access a hospital but luckily a medical centre or clinic was within walking distance in Thong Sala, Ko Phangan.
Checking the map we located and entered the small but modern medical clinic in Thong Sala. A lovely older doctor took all my vitals and then, becoming greyer and greyer, I was maneuvered to a bed where I could lie down. A muscle relaxant injection followed by pain killers took the edge off the pain and I was allowed home. Could this be a missed medical emergency in Thailand, would the hernia resolve itself?
The next day saw the lump gone. Well, until I stood up and had breakfast.
Getting a Diagnosis on My Medical Emergency in Thailand
Returning to the clinic, the doctor judged that I would need an operation. Not great news at any point in time! Standing on a remote, foreign island having to chase up insurance and move islands was less than ideal.
In truth, the insurance was good, but of course, it dealt on a case by case basis meaning I had to go over to the hospital before they'd make a call. Packing some things for the trip, plus passport and insurance, I caught the first ferry out to Koh Samui where the 3 big hospitals are located. A 30km motorbike taxi ride followed, leaving my nerves and heart rate through the roof. Checking into the hospital I was shown to a surgery room. Although no surgery was done here, the Dr examined me and reached the same conclusion as the doctor on Ko Phangan. Surgery was necessary.
My wife and kids stayed on Ko Phangan throughout, getting the whole family to Ko Samui just weren't possible so I did everything alone.
Would My Travel Insurance Cover the Cost of Surgery in a Thai Hospital?
The insurance department of the hospital helped me compile the details and then everything was emailed back to Australia. An estimate of $7500 AUD meant insurance was a must but of course, not a guarantee. After 6 hours and numerous phone calls including one to my local GP, I got the news I was hoping for. Insurance would, thankfully, cover my emergency surgery in Thailand.
Find out what happens next as I go under the knife.
If you'd like to hire a car during your stay, use this car rental comparison tool to find the best deal!

Please check out our Pinterest account for loads of food and recipes from around the world!