This post may contain affiliate links.
Little under a month since my medical emergency in Thailand it was time to resume travel again. This is, of course, what I love about travel, new sights, smells and sounds that repeatedly hit you in a way only Asia can. This was going to be post-op backpacking so I needed to be a little gentle on myself. Backpacking after surgery opens up issues and complications I'd never even thought about.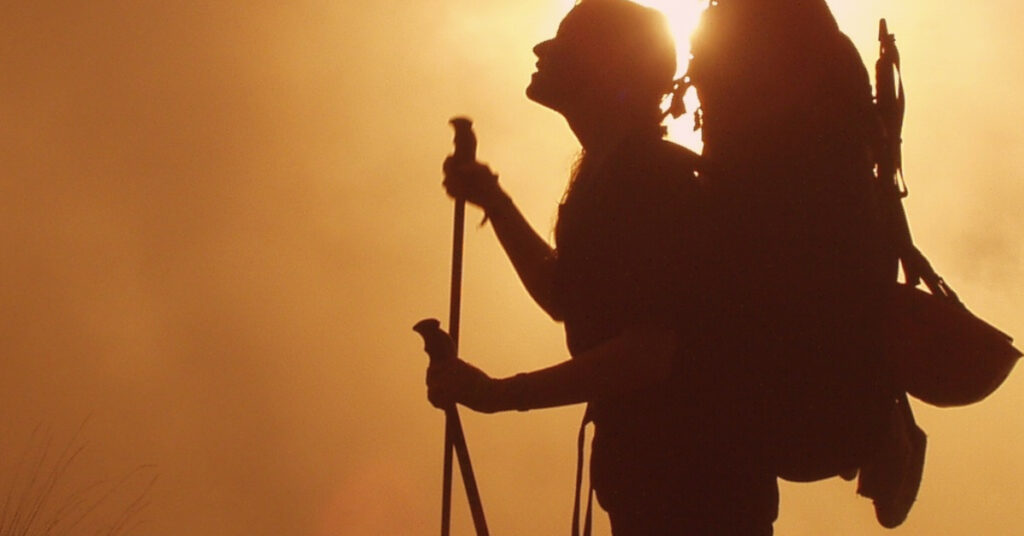 We made sure nothing would be a mad rush and that we didn't have to travel too far. We caught the ferry and bus to Surat Thani about 102km to the southwest, 2/3rds of that on water. Boring stuff such as paying final bills at Haad Salad Villas were finalised and due to the extreme length of stay, we were offered free transfers to Thong Sala the main town and ferry port on Koh Phangan.
Picking a noon high-speed ferry meant that we didn't have to make a mad scramble in the morning to get to the ferry but also didn't arrive late and in the dark. It pays to check and compare both price and times. The kind man didn't take the commission from the ferry tickets which made it actually 1/5th cheaper than if we had booked directly with the ferry company. Soon enough the time had arrived and we were to see if I could actually do this post-op backpacking business?
Nope. No, it wasn't that I couldn't do it but didn't get the chance as my beautiful bestie took my pack and headed up to the car.
Arriving at the wharf we swapped our receipt for ferry tickets and we waited for the ferry to arrive. Shooting off to grab a few sandwiches for all while we waited, we found the town alive with a market that we knew nothing about. The kids loved seeing the squirrels and hedgehogs at the pet stall. Back at the dock, the ferry arrived, as did my moment of truth.
Can't go back so fingers crossed we can go forward. My wife took my day pack as well as her packs. Putting my backpack on, I left the waist-strap off and gingerly stood up.
No dramas at all. I couldn't feel anything around the whole area of my surgery and felt fine to start walking. Of course, at only 15kg, I doubt my backpack was ever going to give me much grief, but we had a successful return to backpack-carrying after surgery. This exertion lasted for all of 6 minutes as we dumped the packs in a huge pile once we were inside the ferry.
For unknown reasons, (I suspect the river isn't big enough for all of the traffic) most of the ferries from the islands land at a peninsula called Donsak which is nearly 50km from Surat Thani town. All ferry companies had buses and you could actually continue on to just about anywhere, from the airport to Bangkok.
Again the bus was about 10m from the ferry so I had no problems carrying my pack to it. From there and we rode into town. A massive coach and only 8 passengers. The journey was comfortable and uneventful.
The sun was shining and we made good time. We hadn't booked a hotel as there just didn't seem to be any good ones on the internet at a reasonable rate. No matter, we would find somewhere, we always did.
About 10 minutes out from our stop the heavens opened. Now not a drizzle but a torrential downpour, that left the road covered in about 15cm of water. It was still chucking it down as we pulled up at the side of the road and spilled out into the weather, backpacks and all.
As is the norm in Asia, we were surrounded by touts and asked where we were going. As usual, we played it straight and said we had to find a hotel. As long as you have done your research and stick to your guns you can make sure that the touts work for you, not the other way around.
Backpacking After Surgery Isn't Easy
Experience over time also helps as does not being in a rush. My wife went off with our younger son to look at a hotel around the corner and despite being wet came back happy with what she had found.
That was a great result and now, after waiting all day, I was to see how I would go walking the 500m to the hotel carrying my backpack. Normally I'd be out there walking the streets to find somewhere to stay, not anymore. My wife took command allowing me to rest as much as possible.
Backpack on, I started my backpacking shuffle. Smaller deliberate steps had me moving at a steady rate. I arrived and took off the pack and thankfully there was no pain. I was fine.
We completed the usual check-in formalities and headed up to the room to relax after what had really been a pretty relaxing day already. All settled in and without any pain in sight, there was a knock at the door and a pot of tea was served. A perfect way to cap off the first day back. on the road after my emergency medical care in Thailand.
If you'd like to hire a car during your stay, use this car rental comparison tool to find the best deal!

Please check out our Pinterest account for loads of food and recipes from around the world!