This post may contain affiliate links.
As we have travelled we've been exposed to numerous new and exciting dishes. In fact, that is one of the main joys of travelling. But the big question I have, is it compulsory to try all new foods on the road? Should we try silkworm larvae, bat on a stick and tarantula and is it about keeping up appearances or a duty to try it all?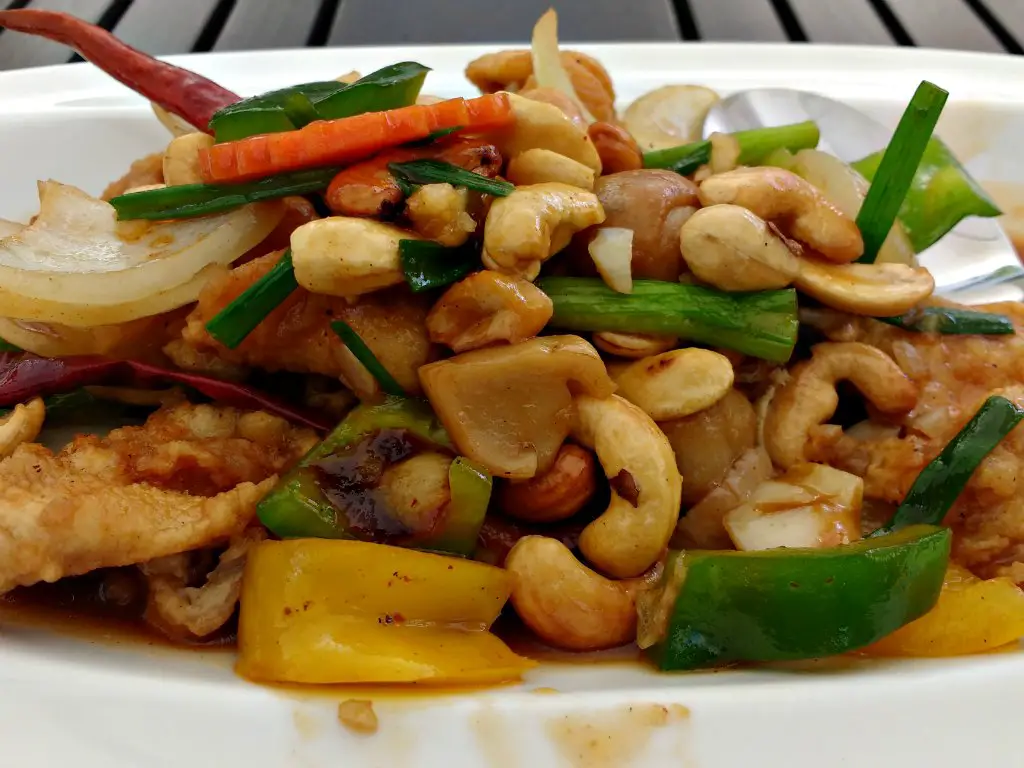 Should You Try All New Foods?
Recently we travelled to an organic farm in Laos to try their wonderful local food, as advertised. We arrived full of hope and hungry to try this authentic cuisine.
I ordered a selection of their specialities, paid and sat down with the family waiting for the food to arrive. I would sacrifice my Beer Laos so that I could taste these dishes in all their rather expensive glory.
The food arrived, dish by dish, which was great as it enabled us to try each dish in its own simplicity. Unfortunately, this is where things started to go a little off the rails.
The first 3 dishes were extremely bland. Almost to the point of not being worth eating. One dish though was anything but.
The spicy green papaya salad. A national dish that is sold everywhere. I know that it is normally dressed with a fish sauce dressing, I've prepared this salad many times myself.
This version was actually drizzled in plain fish sauce with no discernible lime, palm sugar or chilli heat. The fish sauce wasn't the salty variety either, more the decomposing fish gut flavour. I managed only 3 mouthfuls and then called it quits.
Maybe the food was as it should be, authentic Laos food. Maybe the chef was having a bad day. I'll maybe never know. But at least we tried.
Heading back into town by tuk tuk the boys were bemoaning the waste of money on inedible food. Hold on a minute, that wasn't a waste of money but one of the experiences that travel is all about, wasn't it?
I think we should all be adventurous as we travel and at least give local dishes a chance. I'll try most things and I'm usually glad that I did.  
I know some people who will travel to Thailand and not eat anything more than Pad Thai or bread and jam. Sure the food at the organic farm wasn't great and we had to head, hungry, to a restaurant on our return to town but so what? A few bucks spent, an experience gained, a memory made.
I love walking around the local parts of town and seeing all the food that is cooked on the side of the street. From the salted whole squid to the unidentified meat on a stick roasting on the charcoal-burner. For me, it is compulsory to try all the new foods I find on the road.
In fact, I normally try Laos street food wandering around without the family in tow, it's easier that way. If I do get a dodgy tummy or don't like the food, well that is just a simple case of nothing ventured nothing gained.
Stuck at home with limited time and resources it is easy to avoid change in the kitchen. I know I am guilty of that, especially after a big week at work. Travel takes all that away. Time rich and also opportunity-rich. The perfect combination to explore all those foods that you would not only miss out on at home, but probably not even know existed.
So yes, it is almost compulsory for me to try all the new foods that I find on the road but is it for you? What are the strange things you have tried while travelling? Read our post on some of the weirdest foods we've come across as we travel or head to our overview of food around the world, country by country.
If you'd like to hire a car during your stay, use this car rental comparison tool to find the best deal!

Please check out our Pinterest account for loads of food and recipes from around the world!