This post may contain affiliate links.
If you're planning to take a beach holiday in Vietnam, should you choose Da Nang or Hoi An? These two popular tourist hotspots aren't far apart at all, but which is a better base for your Central Vietnam holiday? Hoi An can be busy, but has more history and beauty than DaNang while Da Nang has city facilities and an airport. Both have sandy beaches and both are on the coast. Read more about these two Vietnamese destinations.
---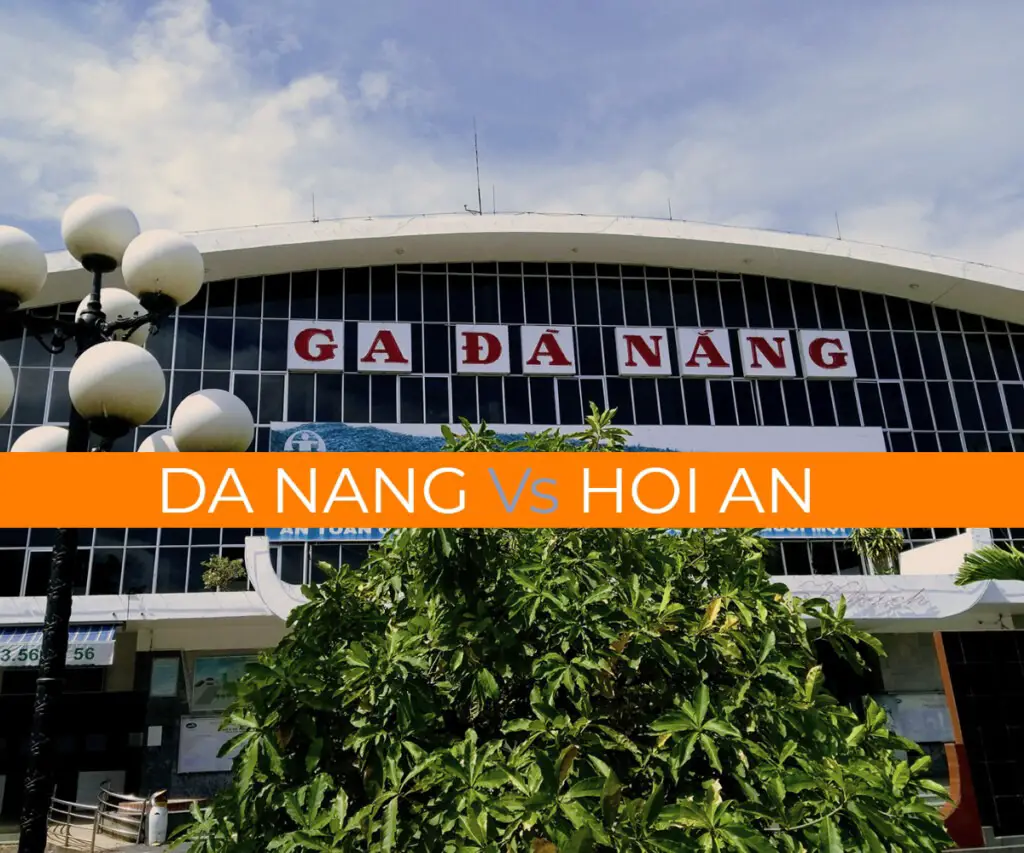 Need a visa for Vietnam? This site takes care of that for you.
Advantages of Da Nang
Da Nang has an airport and a train station making Da Nang the usual arrival point for visitors in Central Vietnam. Tourists staying in Hoi An will take a bus, taxi or shuttle on to Hoi An. Obviously, staying in Da Nang itself will cut your travel time and be more convenient.
Da Nang is a city with shopping malls, cinemas, and even an ice rink. Hoi An only has small shops and for major purchases, you'll need to take the trip to Da Nang.
Da Nang has a very long sandy beach and other beaches nearby. My Khe (AKA China Beach from the TV series) and Non Nuoc are the two most popular beaches with soft sand and clear water at the right time of year.
The stunning fire-breathing Dragon Bridge draws crowds on weekends. There is also an amusement park on the outskirts of Da Nang.
Onward transport from Da Nang will be easier to arrange, the Hai Van Pass is to the north of Da Nang on the way to Hue. It would be easier to arrange a day trip or tour of Hue or the DMZ from Danang.
Da Nang can be less expensive than Hoi An, and there are some huge resort hotels just south of the city, on the beach.
The "giant hands" and gold bridge are closer to Da Nang than Hoi An at Ba Na Hills.
Advantages of Hoi An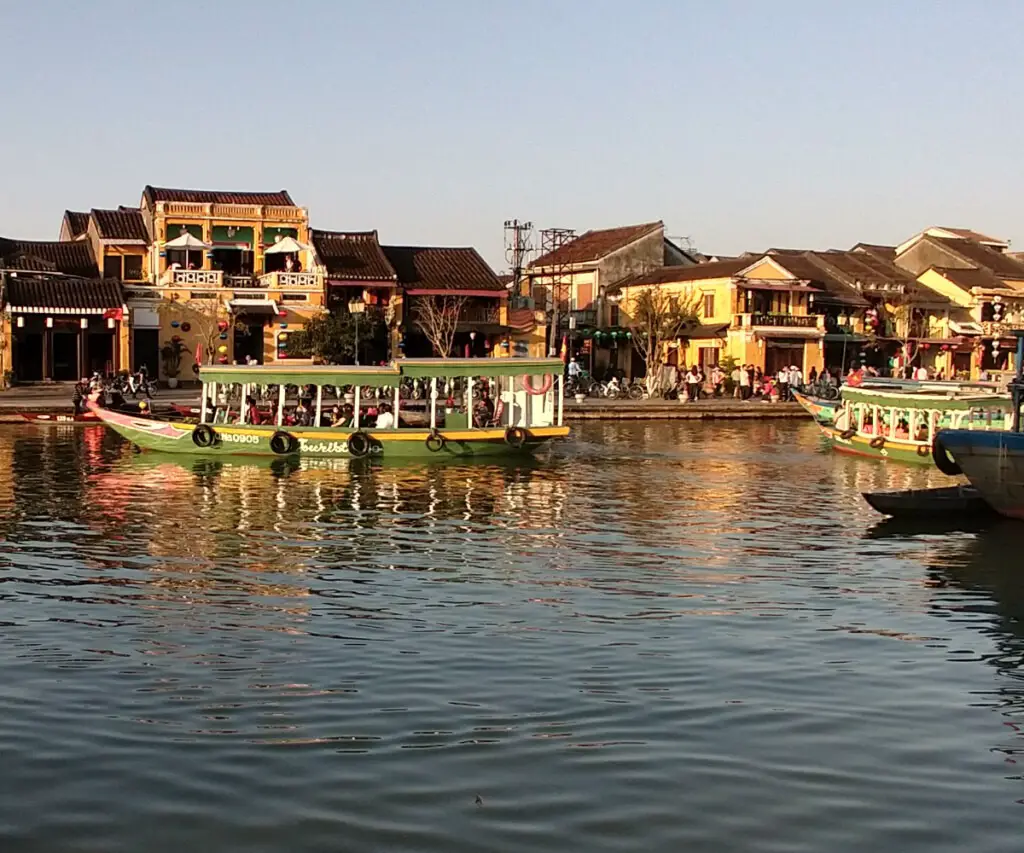 Nobody could argue that Hoi An is far more beautiful than Da Nang, home to the UNESCO listed Hoi An Old Town, Hoi An has charm, but also a lot of tourists. The Old Town is a pedestrianised area of cultural and historical significance and caters to tourists' needs in shopping and dining.
Hoi An also has beaches, but they are not within walking distance of the Old Town, although there are easy transport and shuttle options. There are plenty of hotels in Hoi An, but few within the Old Town.
Hoi An is quiet, with countryside nearby, it is nothing like the big city vibe and busy roads of Hoi An.
There are no (or very few) fast food or coffee chain outlets in Hoi An, these are in Da Nang.
Activities and Things To Do in Hoi An and Da Nang
Really, the things to do, daytrips and activities for visitors to Da Nang and Hoi An will be the same. Marble Mountain, for instance, is closer to Da Nang than Hoi An, but most Hoi An holidaymakers will make this day trip.
The ruins at My Son are closer to Hoi An than Da Nang, but again, Da Nang visitors will be able to make this trip easily.
Should You Stay in Da Nang or Hoi An?
Really this depends on you and your interests. Many tourists love the big resort hotels near Da Nang, others prefer the old world charm of Hoi An. If you plan on seeing and doing everything Hoi An has to offer, I'd stay in Hoi An. If you're happy to just see Hoi An for a day or evening – you must see the lanterns after dark, then that's fine too. You could even split your holiday between these two central Vietnamese destinations. Personally, we think Hoi An is better than Da Nang, but I do remember on our first trip to Hoi An, many years ago as young backpackers, we found Hoi An quite expensive compared to other parts of Vietnam. Some people don't enjoy Hoi An's museum feel or high tourist numbers, others choose Da Nang to avoid the Hoi An floods, the choice is yours. Both Danang and Hoi An will give you superb Vietnamese food, but Hoi An has the better food reputation and some unique local dishes. Want more Vietnam travel tips, then read our post!
If you'd like to hire a car during your stay, use this car rental comparison tool to find the best deal!

Please check out our Pinterest account for loads of food and recipes from around the world!