This post may contain affiliate links.
Getting Chef work in London is surprisingly easy. Numerous agencies are ready to sign you up and make commission on the back of your hard work, or you can take the option of freelance work. Perhaps you want to get a regular full-time job with all the perks that they offer?
Here I'll explain some of the options London offers chefs looking to work. I'll also detail what path I've chosen on my return to the capital and how I went about getting temporary and permanent chef work in London for short-term and long stays. With Brexit looming the need for more staff has only increased as more qualified chefs shun the capital and stay on the continent.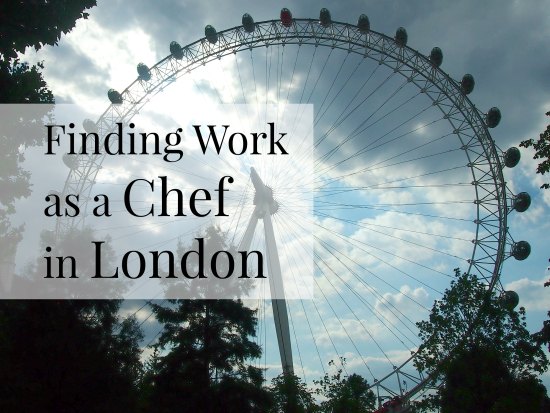 Getting Chef Work in London
There are a few options for finding chef jobs in London, I'll go into them below.
Getting Chef Work in London Via an Agency
By far the most popular and easiest way of getting chef work in London is to use an agency. Not all agencies are created equal and have varied salary and perks, you need to really weigh up which to use. A couple of the big questions are where will they send you and what will they pay? Do you want to go to the big hotels or small restaurants? Are they paying top dollar or behind the times on their hourly rate and holiday pay? Being agency means all the uniform and equipment responsibilities fall to you.
It's still worth asking if they allow a laundry allowance or any other perks to sweeten the deal. Rota is a top agency that is used by numerous big hotels and restaurants. Berkerly Scott is another company that specialises in the hospitality sector. Make sure your CV is polished and up to date. I find going into the office gets the best results as everything can be finalised straight away.
It also means that you are there ready to work. If you are outside of the country it's quite likely that your CV will sit on an agency desk until you arrive. With modern technology, most bookings are done via an agency's app. This allows you to pick and choose quickly and effectively what works for you. Just don't miss a shift as some companies will give you an automatic 7 day ban.
Freelance Chef Work in London
I like this option because you are in complete control of where you work and how much you're paid. The downside to this is having to find the jobs yourself. Not nearly as easy as big agencies scoop up the main hotels and restaurants. The fringe markets such as Kosher catering and The Indian or Middle Eastern caters are always on the lookout for freelance chefs.
Likewise getting chef work in London as a freelance chef might actually take you outside of the M25 and into the home counties for the summer festivals. A period when the main parts of London can be quiet with school holidays.
The trick is to keep a good network of chefs as contacts, spread out across the different parts of London's hospitality network and keep your ear to the ground.
Full-Time Employment
Not the option I'm after but it will certainly be what some people are after. The numerous perks can outweigh the drawbacks of only 4-5 weeks of holiday a year. Taking a job in a big hotel will allow things like uniform provision and laundry (no small thing as a busy chef with limited whites).
Other perks include meals on duty, staff parties and discounts and of course with the big hotels discounted hotel stays across the world. Your hours will also be more or less the same, week in week out, which gives stability in terms of getting the boring things in life, like a flat, credit card and mobile phone contract.
Marriott is by far the biggest employer hotel-wise after it took over the Starwood brands. In terms of restaurants, a lot of them are actually grouped together and use the same HR to deal with all the recruitment processes. You could also use one of the agencies mentioned above to find you a full-time job which they are both brilliant at and take out the leg work.
How I went about getting chef work in London
I'd spent nearly 10 years working in London before we returned to Australia. On my return to the UK, 7 years later, I'd kept in touch with all the chefs I'd worked with and this made getting a job so much easier. I did at first approach a few of the agencies while I was overseas but received a lukewarm response.
Once I was in London things moved quickly. I first registered for casual work via an agency and after a short health and safety questionnaire, mainly focused on food safety, I was offered work for the following day (it was 5 PM by this stage). I was keen to take what was on offer knowing it wasn't the best job they had. There is definitely a pecking order and until they know and get good feedback from places you've worked, they won't send you to the best places.
The hourly rate is the same and these jobs allowed me to prove my worth. While doing this I wanted something with a better hourly rate and more stability as I'm not a massive fan of working in a different place every day.
I arranged an interview in a major hotel through my old Exec Chef and had a frank and upfront conversation with the current Exec Chef there. By laying my cards on the table straight up it cut down any uncertainty. I didn't say I was looking for full-time nor that I would be there past a few months (its been 2 years on and off now!). Knowing that we agreed on an hourly rate and agreed on what he wanted of me. With clear set expectations from BOTH sides, it has worked for over 4 years now.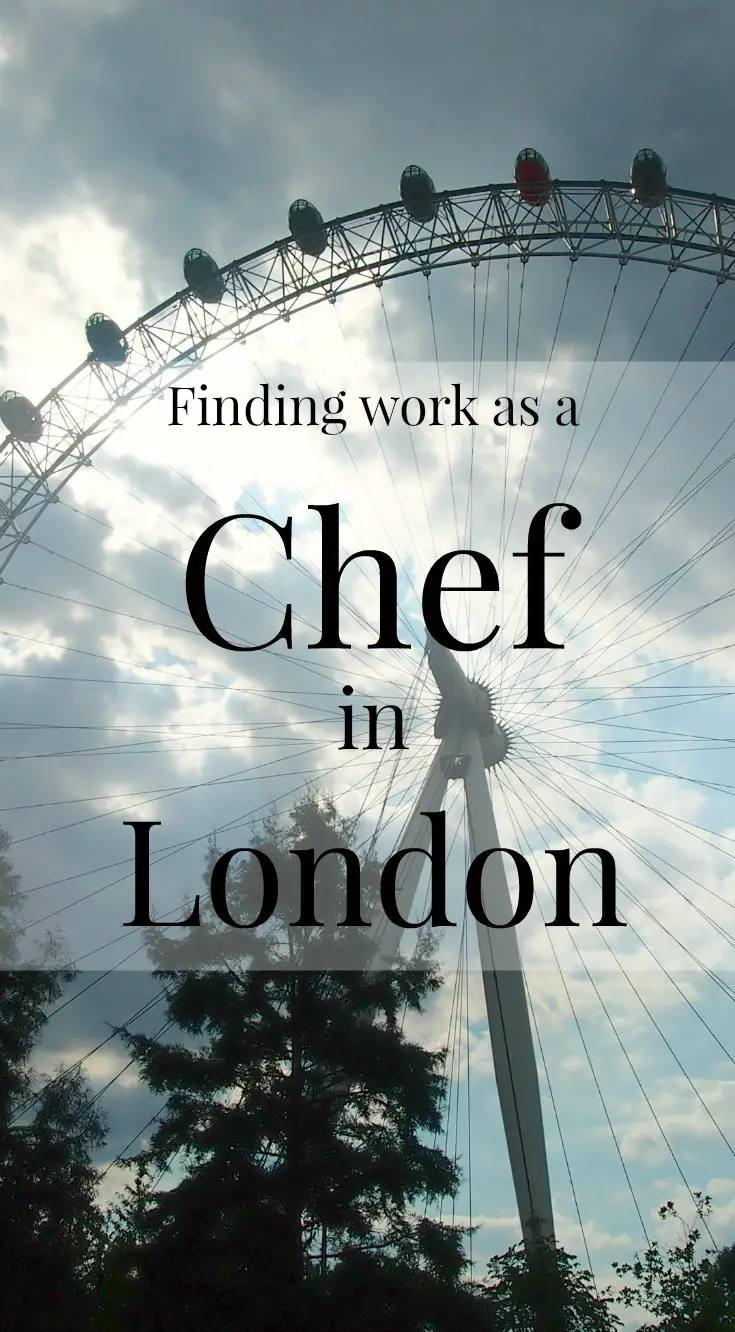 Brexit and Working In London
After the 2019 election results, it is now all but guaranteed that the UK will leave the EU post haste. While no one knows the outcomes of the negotiations yet to take place it definitely changes the working landscape for EU nationals. And I fear not in a good way.
If you'd like to hire a car during your stay, use this car rental comparison tool to find the best deal!

Please check out our Pinterest account for loads of food and recipes from around the world!