This post may contain affiliate links.
Port Douglas does not have its own international airport. The nearest airport is Cairns International Airport (airport IATA code CNS) but international flights to and from Cairns are minimal. You can usually only fly to or from Cairns directly from Singapore, Bali Indonesia, Papua New Guinea, and Japan. Other international destinations come and go and hopefully, this will improve. We'd love to see AirAsia for Kuala Lumpur. To fly into Cairns, international visitors usually need to fly much further south, to Sydney, Brisbane, or the Gold Coast, and then double back to Cairns Airport by air.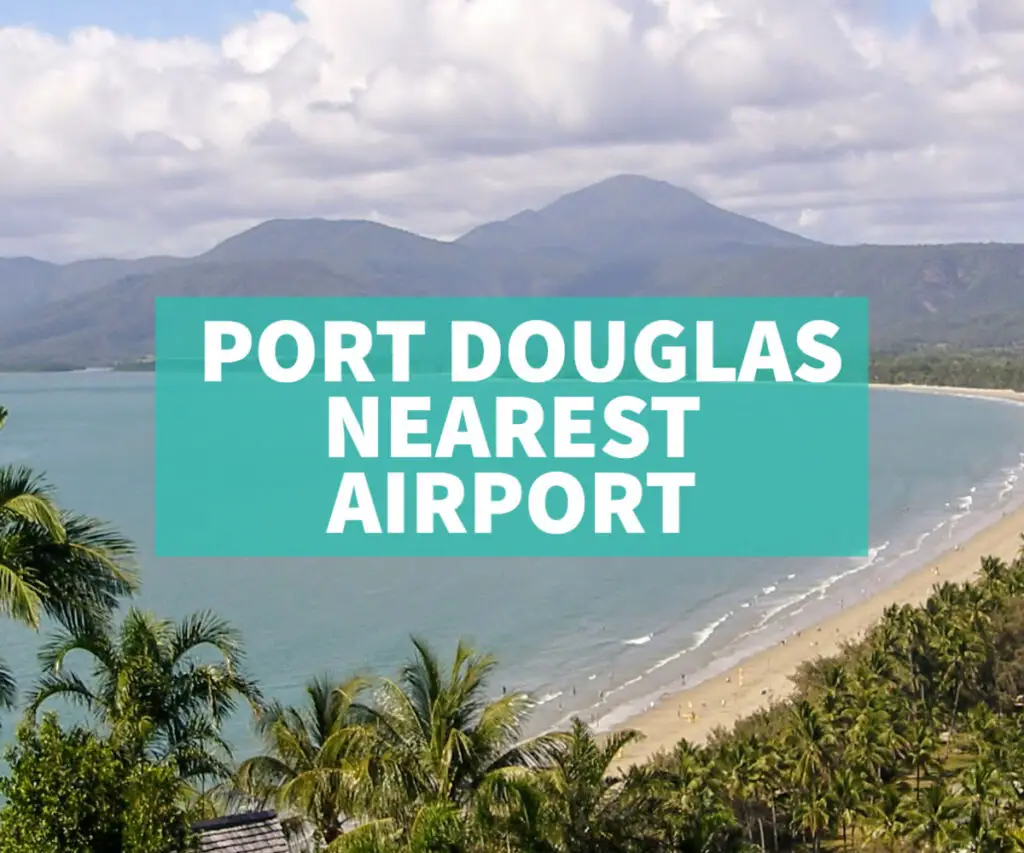 You can of course fly to Cairns from pretty much every domestic airport in Australia, but internal flights in Australia are expensive, it's a big country. The new Bonza budget airline in Australia is finally offering cheap flights. There are a few Bonza flights to and from Cairns International Airport at time of writing.
If you have the flexibility we'd recommend you open Skyscanner here and look for flights to Singapore or Bali, and then book a separate flight to Cairns from one of these two places.
This should save you time and money and you can spend a day or two in Bali or Singapore. Always allow plenty of time between flights, ideally a couple of days, to allow for delays and cancellations.
I can even suggest a nice hotel close to the airport in Bali, we use this one ourselves for layovers when we're flying Cairns to London UK. Try this one, it's walking distance to the beach and they pick you up from the airport.
Port Douglas From Brisbane
Brisbane airport is the probably the next closest international airport to Port Douglas. Brisbane being Queensland's state capital, overseas visitors from the US or Europe may think flying to Brisbane could be close enough for a visit to Port Douglas.
Unfortunately this is not the case. To drive from Brisbane to Port Douglas takes almost exactly 24 hours. If you drive right through the night. We've driven from Brisbane to Port Douglas many times and we don't recommend you do this, driving at night, when tired, in Australia isn't the best idea.
You would do much better to break up your journey and stop in a few places between Port Douglas and Brisbane.
Alternatively you can take a train from Brisbane to Cairns and then catch a shuttle to Port Douglas (book here) or you can easily fly from Brisbane to Port Douglas.
How To Get To Port Douglas From The Airport
Cairns International Airport is a small international airport to the north of Cairns city in Far North Queensland Australia. Where is Port Douglas's nearest airport on the map? We marked its location on the map for you here.
Or take a look at our interactive map of Port Douglas and the nearest airport, below.
How To Get To Port Douglas From The Airport
The easiest way to get from the airport to Port Douglas is to book the shared shuttle minibus. There is no train and no actual public transport You can book the airport shuttle here on Viator. They have the best price guarantee.
Is It Worth Visiting Port Douglas?
Yes, Port Douglas is a very pretty town with excellent snorkelling opportunities on the reef, plus plenty of activities and places of interest nearby. Port Douglas also has its own lovely beach, 4 Mile Beach. On top of this Port Douglas has some great restaurants and beautiful hotels.
We are based in Port Douglas and as travel bloggers we fly in and out of Cairns airport often. If you have any questions please just leave them in the comments. We're always happy to help.
If you'd like to hire a car during your stay, use this car rental comparison tool to find the best deal!

Please check out our Pinterest account for loads of food and recipes from around the world!