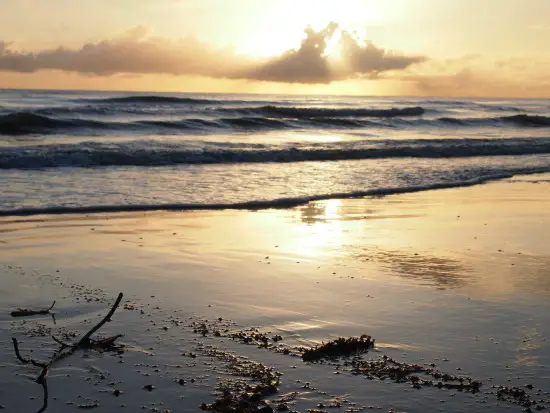 A friend recently asked me where to eat in Port Douglas. I've written posts about eating overseas but not about home. I thought it was about time to write about this as I spent nearly 6 years living and working in Port Douglas, a beautiful tropical holiday destination, gateway to the Great Barrier Reef. Most weekends and nearly all holidays found me working at possibly the nicest resort in town. On rare days or evenings off, I loved nothing better than heading out with the family to sample other great Port Douglas eateries. Over 6 years I managed to eat at nearly all of the establishments. From breakfast to brunch or lunch right through to the formal dinner or maybe just prawns and beer on the deck. Read on to hear my guide of where to eat in Port Douglas from a Port Douglas chef.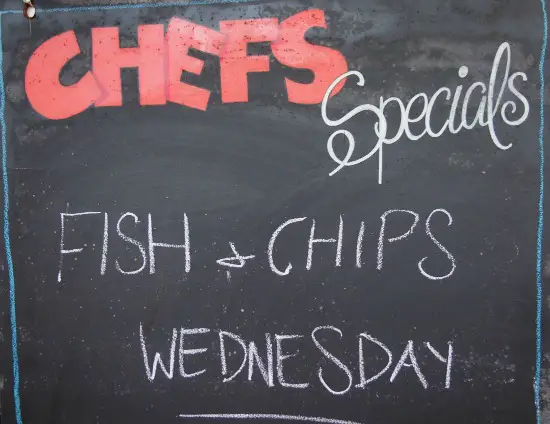 Breakfast and Brunch
Possibly my favourite time of the day to head out and grab a bite to eat. Two kids may influence that decision but it works with a hangover too. The resorts in town all offer buffet style breakfast which suits some people and if you have kids or are staying in a resorts this may be perfect for you. My personal favourite is the a la carte breakfast served up at Hi Tide, a great little restaurant located on the esplanade, overlooking four mile beach. The full cooked breakfast is delicious and cooked to perfection. Few things beat sitting here over breakfast and a coffee watching the world go by.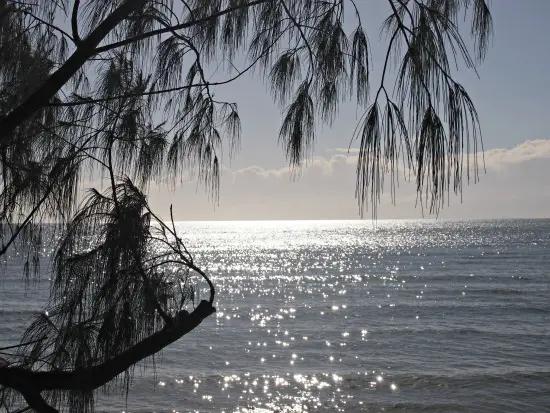 Breakfast with the birds is also a family favourite. Located at the Habitat wildlife park, this buffet breakfast is actually held inside the bird enclosure. Don't worry, all the food is covered, but keep an eye on your bacon, birds have been known to swoop down and steal from unattended plates. Kids absolutely love this and adults have a similarly good time. This is most popular with foreign tourists and we have taken all of our overseas visitors here. Breakfast includes the park entrance fee, meaning the kids can burn off that energy after filling their tummies.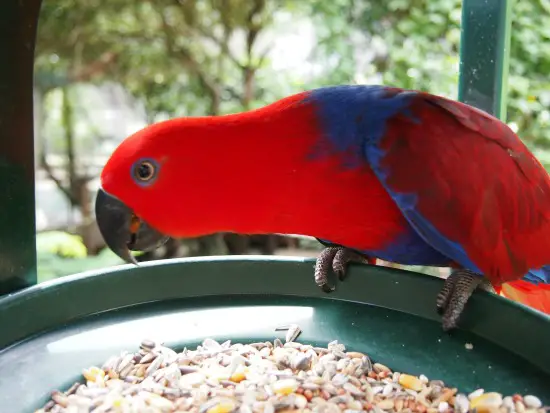 Where to eat in Port Douglas-Lunch
Being on holiday you may get up too late, skip breakfast and head straight out to lunch. Nothing wrong with that, isn't that what holidays are for?
Numerous Port Douglas restaurants offer set menus for lunch at great prices. In fact the best lunch places are also great for dinner. The clear favourite across town with all the locals would have to be Salsa Bar and Grill. This local institution has been around for years and even had to move to bigger premises, first on the high street then wharf street, its current location. Lunch time sees taster plates served, they are different every day. Traditional favourites are also there in this relaxed restaurant.
Menu Thai restaurant on Grant Street offers quick and relaxed authentic Thai. I regularly come here if we are in town. Both of my kids love the food on offer and it's one of the cheaper eats in Port Douglas.
Coco's Bar and Grill is another restaurant we frequent. In fact we had our last meal here together before we set off on our travels. Great food, great service and a great outdoor setting. What more could you want from a restaurant? Another plus was how good they were with our two boys. The potato pizza must be tried if you can pull yourself away from their other choices.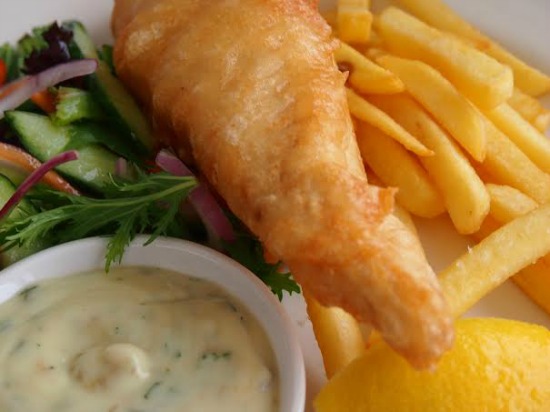 Afternoon Drinks and Nibbles
Three places come to mind for lazy afternoon beers.
The first is Lure restaurant down at the marina. Here you can order a bucket of prawns with beers and wine and watch the reef boats come in. They also have a wide variety of tapas items so you can build your own meal or order everything and share. Beer and wine is plentiful and during happy hour well priced. Grab a seat on the deck for the best view across the marina.
The Tin Shed, Combined Club is another, with a new deck overlooking Dickson Inlet. They serve both lunch and dinner but have a fully serviced bar where you can just order drinks and watch the boats cruise past on their way back to the marina.
My personal choice is On The Inlet, where you get to see George the giant groper. You need to get here early to secure front row seats but it is worth it. The snacks menu and drinks menu are both great and at 5pm they get the old fish carcasses and feed the giant groper that live around the inlet. I've lost count of the number of times we've been and food and staff are always excellent.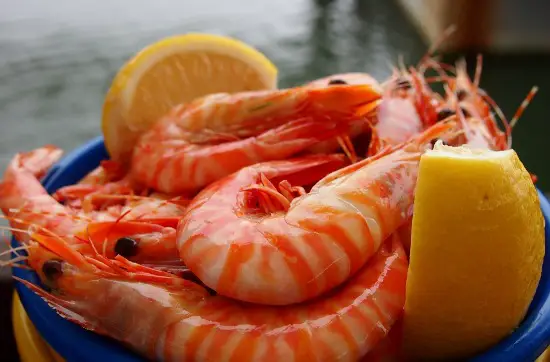 Dinner in Port Douglas
This one is open to all sorts of establishments. Simply put, it depends what you want.
Harrison's is known for the best fine dining in town and having eaten there, it certainly lives up to its reputation.
At the other end of the scale you have Rattle and Hum pub doing great pizza and steak and the Court House hotel doing pub grub to a reasonable standard.
92 places to eat in Port Douglas doesn't make this a simple task of picking which one is best.
Zinc and Finz are two great restaurants at the Four Mile beach end of Macrossan street that offer fantastic food. Modern Australian and seafood respectively.
Bel Cibo, an Italian restaurant serves great food with a view. Located on the second floor of the Saltwater building you can look down on Macrossan Street.
Sea Bean and 2 Fish are both on Wharf Street, near Harrison's and Salsa. Both offer great seafood although Sea Bean also has other items on the menu and is great for kids, food wise and crayon wise.
For me it the choice is between two restaurants. For a romantic night with just my wife, two kids in tow (we don't use babysitters), it would be Harrison's.
If it was a family affair with all four of us (exactly like the romantic night, without spending so much) it would be Rattle and Hum.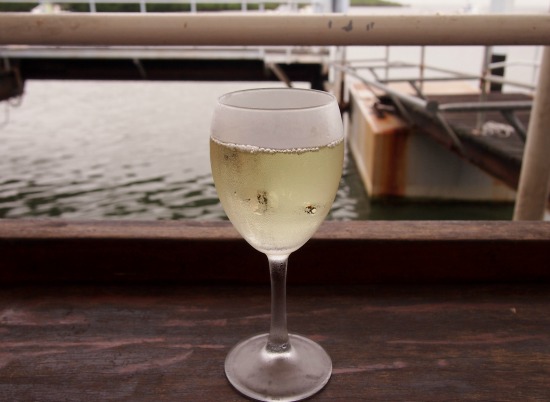 Where to Eat in Port Douglas
That is my take on where to eat. Restaurants are always changing, staff, menus, suppliers and expectation never remain constant. I'd eaten in nearly all the restaurants in Port Douglas as of July 2013. There are now a few new ones and some old ones have passed. Take what I've said with a grain of salt, as a chef public expectation is everything and it isn't uncommon to get your best and worst comments on the same night. The restaurant scene in Port Douglas is vibrant, that was one of the best things about the town. Being able to eat at a different place, for each meal on a 10 day holiday isn't normally easy in  a town this size.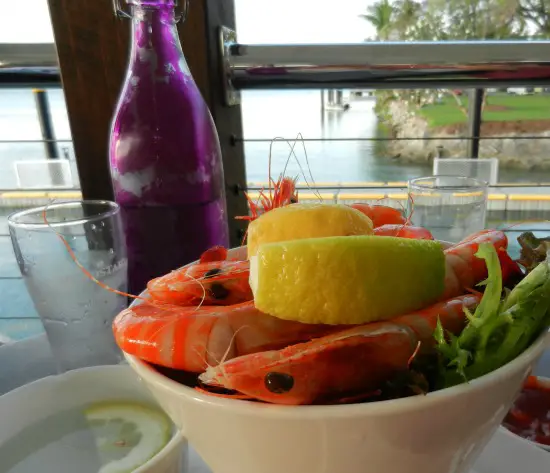 Have you got a favourite Port Douglas restaurant?
Happy Eating