This post may contain affiliate links.
During our 1 month in Cambodia, not only did we sample loads of interesting dishes and take a Cambodian cooking class, we also visited a sensational fish and crab market, not far from Kampot.  It was bristling with local seafood, great fun to explore and sample. It was slightly less gruesome than a market in Cambodia near Battambang, where snakes and freshly skinned rodents were on sale, fish is a little easier to take than that sort of blood and guts. We spent a long time in Kampot, chilling in this pretty riverside town and taking scooter rides to surrounding countryside. Of course, I ran,  exploring the villages where the local fishing fleets originate and people live above the water in stilt houses. Another local industry, salt production from brine-filled salt pans was also fascinating to see and of course, Kampot is world-famous for Kampot pepper.
Kep Cambodia
Just a few photos today of our day exploring Kep and the markets, it was a great day out and an easy scooter ride from Kampot.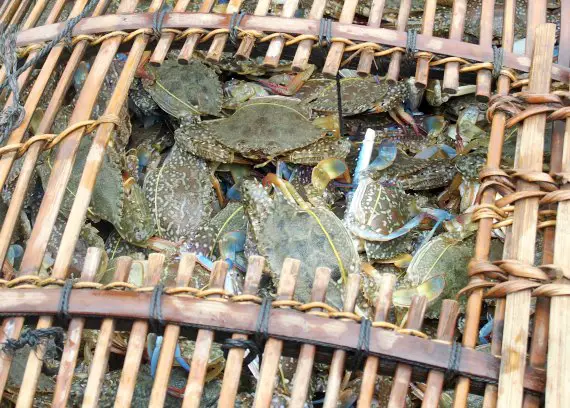 Kep used to be Cambodia's #1 beach resort but these days it's very quiet, I was glad we chose to stay in Kampot instead, where the pace was still slow, but there was a little more to keep us occupied, including a great riverside playground for the kids.
Kep is obviously where locals go to buy ingredients for wonderful Cambodian food. It was great to see a local food market like this in operation.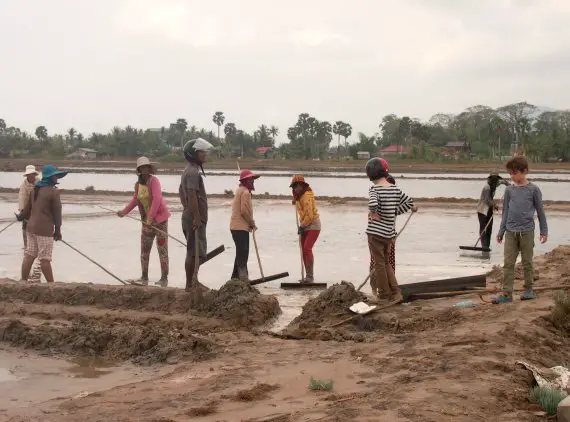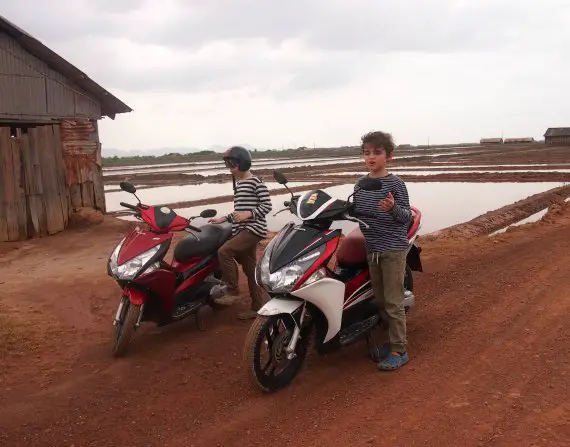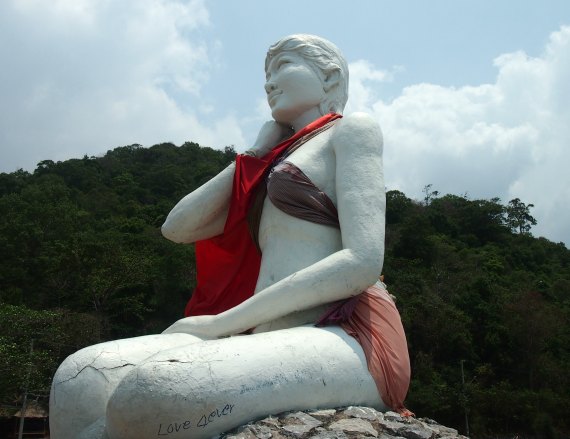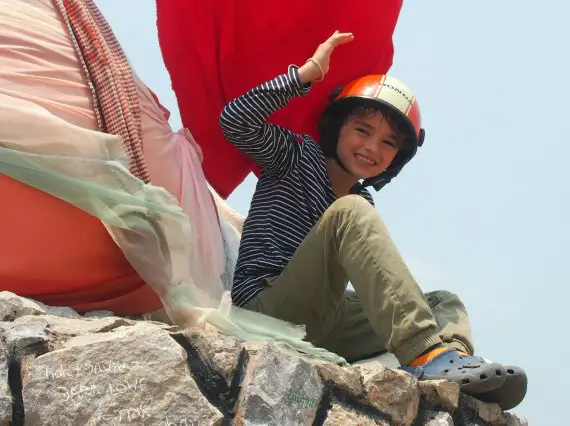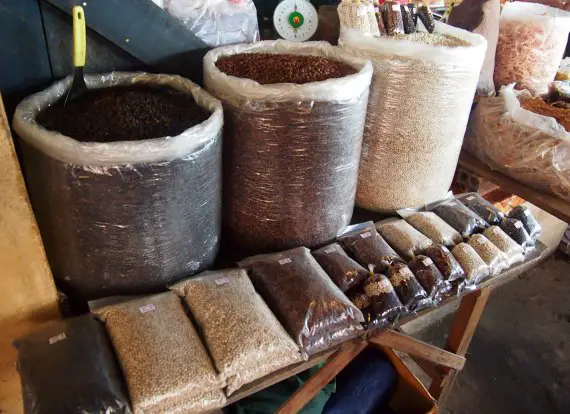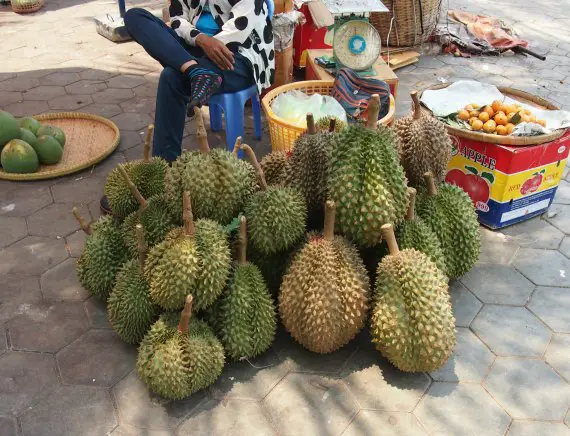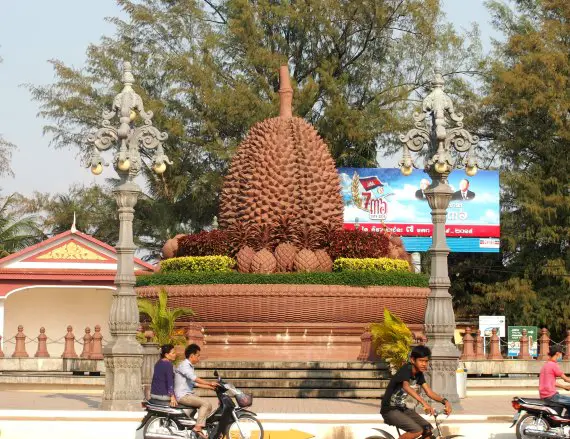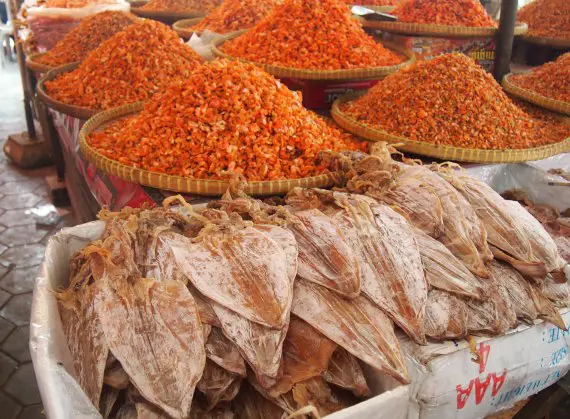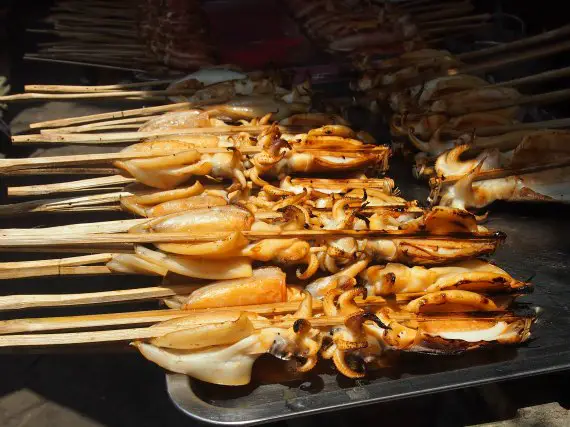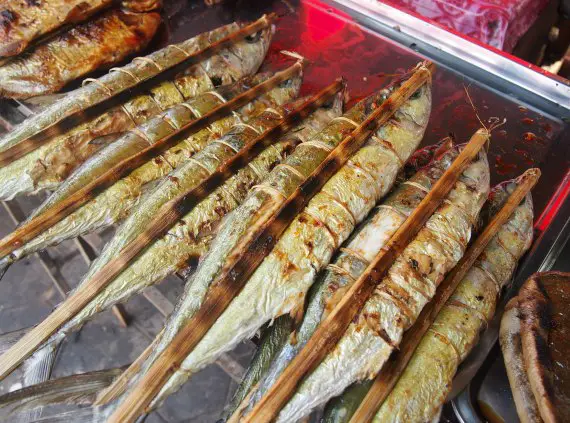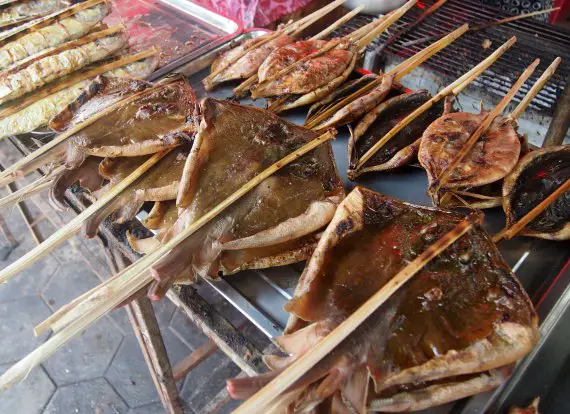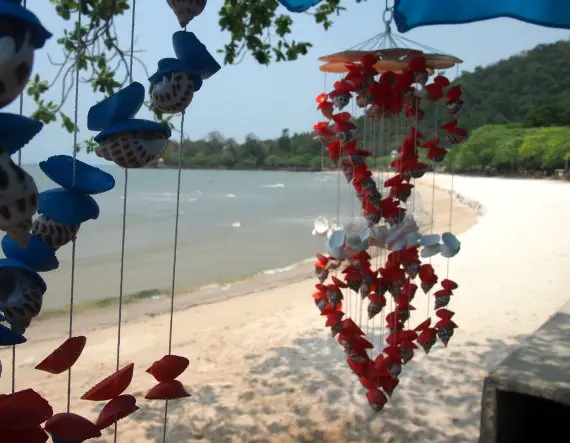 I hope you enjoy this glimpse into the food of Cambodia, it was fun for me looking at these old photos.
All the best, Chef.
If you'd like to hire a car during your stay, use this car rental comparison tool to find the best deal!

Please check out our Pinterest account for loads of food and recipes from around the world!