This post may contain affiliate links.
Discovering the local foods of a region is a huge part of travel for most of us, but it isn't always so easy. If you stick to the main tourist strip you will more than likely find yourself eating western favourites and watered down versions of local classics. Discovering local foods as you travel requires a little bit of planning and foresight to get the best out of what could be limited time.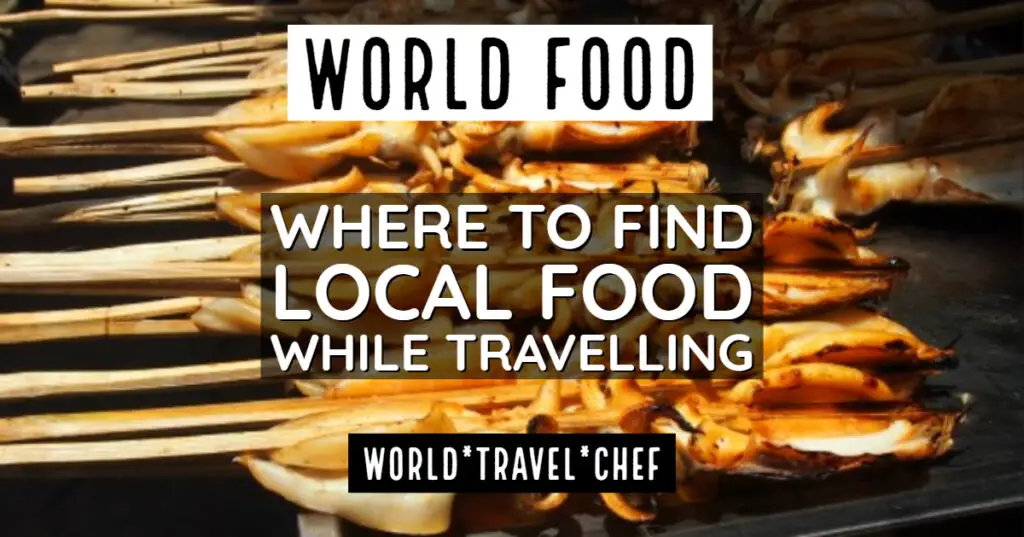 Local Foods
It's a shame to miss out on local foods, so dig deeper, get out there and discover the food wonders that all countries have to offer. Never write off a country as "not a foodie destination" there is always something new to find.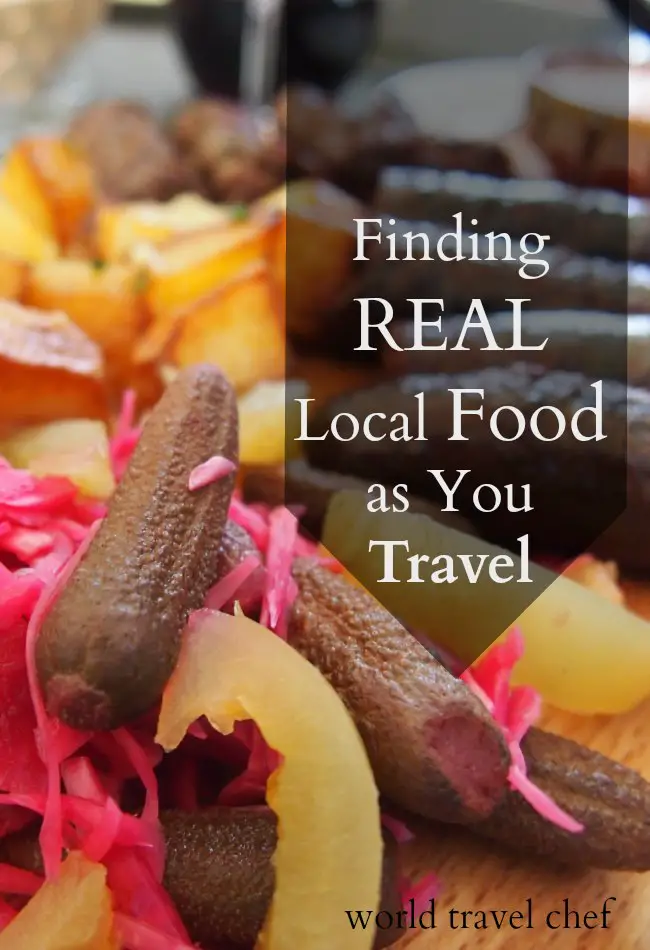 Find the Local Food Market.
A slice of local life. Where do the locals shop? What do they buy?
Fresh seasonal produce and snack foods at locals prices will save you money over restaurant meals.
See what grows locally and what's in season. You'll often discover fruits and vegetables you've never seen or heard of before.
Local markets often have hot read-made dishes for you to enjoy, it's not just Thailand that offers amazing street food.
If you're shopping for presents for those back home, an authentic local food gift will be cheaper at the local market.
Nat Geo gives us the  Top 10 Food Markets around the world. I'm glad to see my favourite, London's Borough Market, made the list.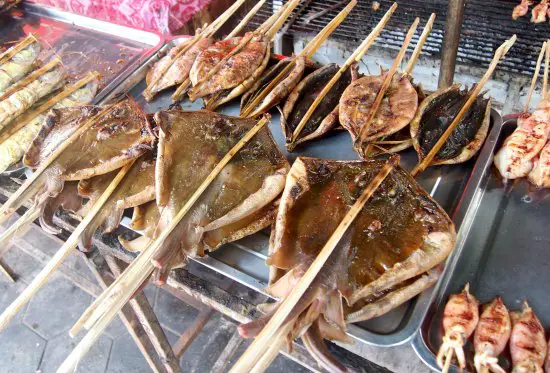 Visit Local Stores and Supermarkets
Even if you're not self-catering, take the time to explore the local shops and larger supermarkets. These outlets are a window into another country's way of life. See if they eat peanut butter, cereal or other processed foods that are normal in your home country then see what new offerings you can find.
In Romania, we found such unusual delights as pickled watermelon and biscuit spread, along with stunning selections of cured meats.
Take a Look at the Farms and Harbours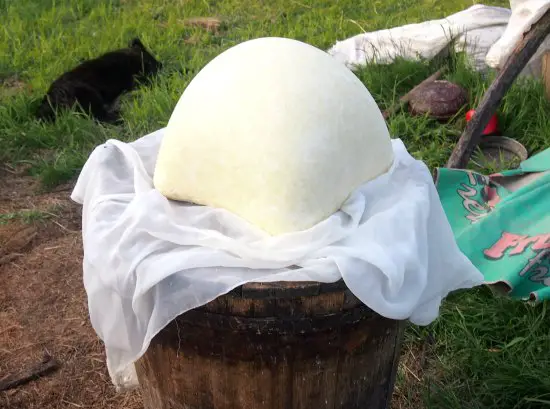 See what's growing and, in the soil and in the fields and find out what the fishermen are bringing to shore. If you're very lucky you may find fish and shellfish straight from the boats, cooked ( or not!) and ready to eat.
You'll never find fish fresher.
Take a Cookery Course or Class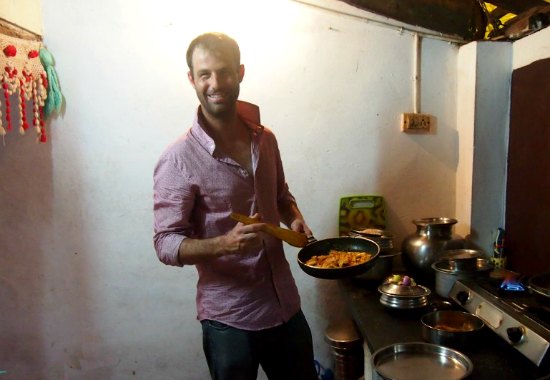 Learning local techniques from a local cook or chef is always a fantastic experience.
Sometimes you'll find purpose-built cooking schools, other times you can take a class in somebody's home kitchen. The latter is always far more of an eye opener.
One of our best experiences this year was a Goan cookery class in a village home.
Take a Food Tour
You'll find these everywhere these days, Kuala Lumpur, London, Rome, you name it, their's a food tour.
I have to be honest, I've never taken one, their schedules don't fit with family life, but I hear great things.
Eat Where The Locals Eat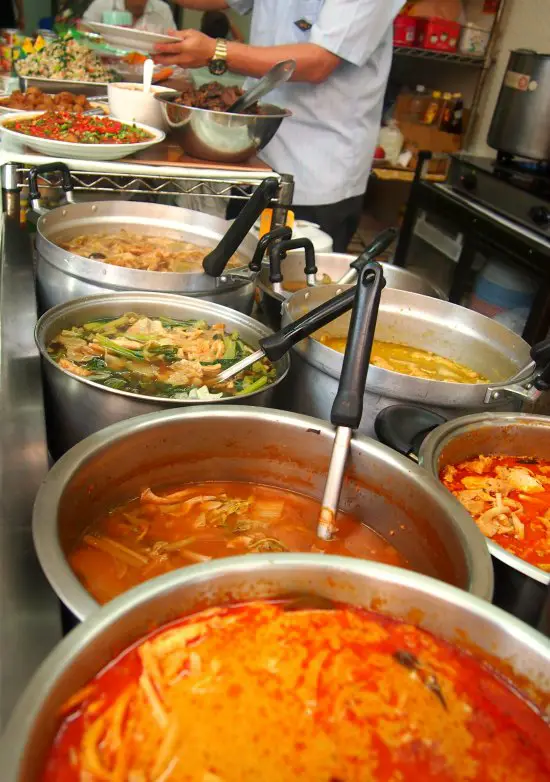 Avoid the tourist restaurants and fast food joints, you can eat that stuff at home. Walk a few streets back from the beach or main drag and see what you can find. You'll find the most authentic food in the places the locals eat, but even if those places are thin on the ground, avoiding the big chain restaurants and foreign owned establishments will give you a better eating experience and put your money in the more deserving pockets.
Peek Into Gardens
As you wander around residential areas have a look to see what the locals are growing. Not only does this give you a good idea of seasonality, it tells you what the local cooks use at home, which herbs, vegetables, and fruits.
Travel is wonderful and exploring local foods adds a whole new dimension to your trip. For me, as a professional chef, discovering local dishes, produce and techniques have also been a key part of my professional development.
So what are you waiting for, get out there and start discovering local foods!
If you'd like to hire a car during your stay, use this car rental comparison tool to find the best deal!

Please check out our Pinterest account for loads of food and recipes from around the world!