This post may contain affiliate links.
Tzatziki is a Greek food made with yoghurt and cucumber which can contain vinegar or lemon juice. Traditional Greek tzatziki may contain dill or no herbs at all, it is also made with mint sometimes. People call tzatziki a sauce, dip, or salad, but tzatziki is really just tzatziki, a delicious component of a Greek meze. This post is about what to eat with tzatziki, if you need a tzatziki recipe we have one on our site, with variations.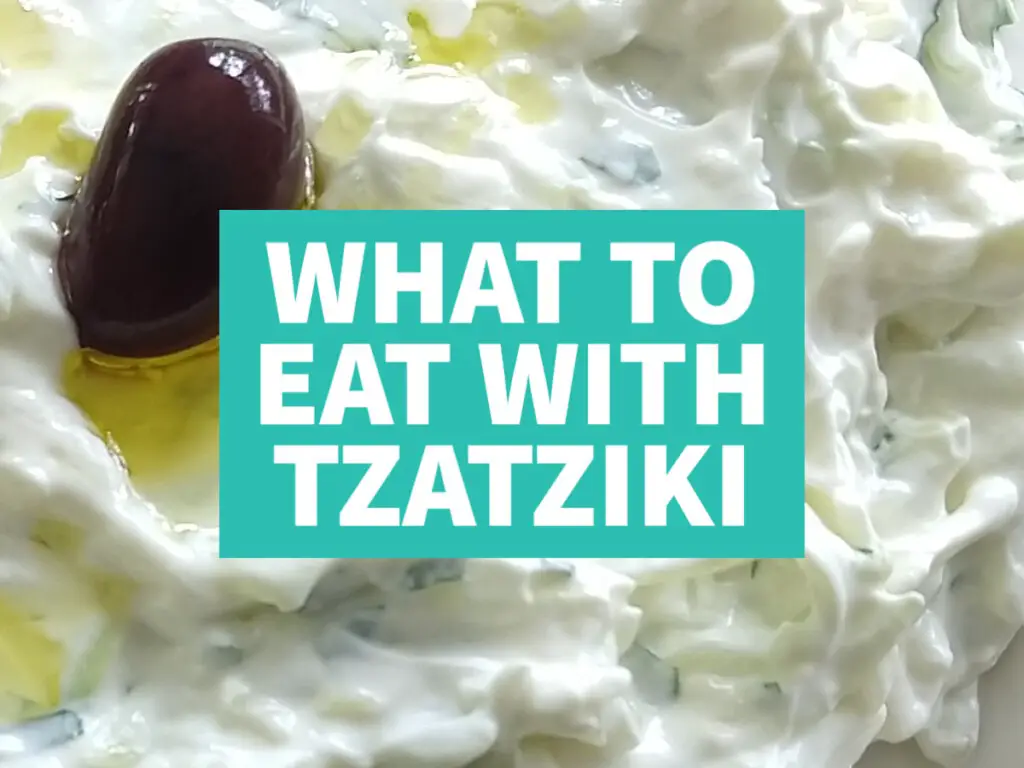 What To Eat With Tzatziki
You can simply serve tzatziki with bread, toast, or crackers for a tasty snack or light meal, but if you'd like to use tzatziki in a more elaborate meal it can be served in many ways.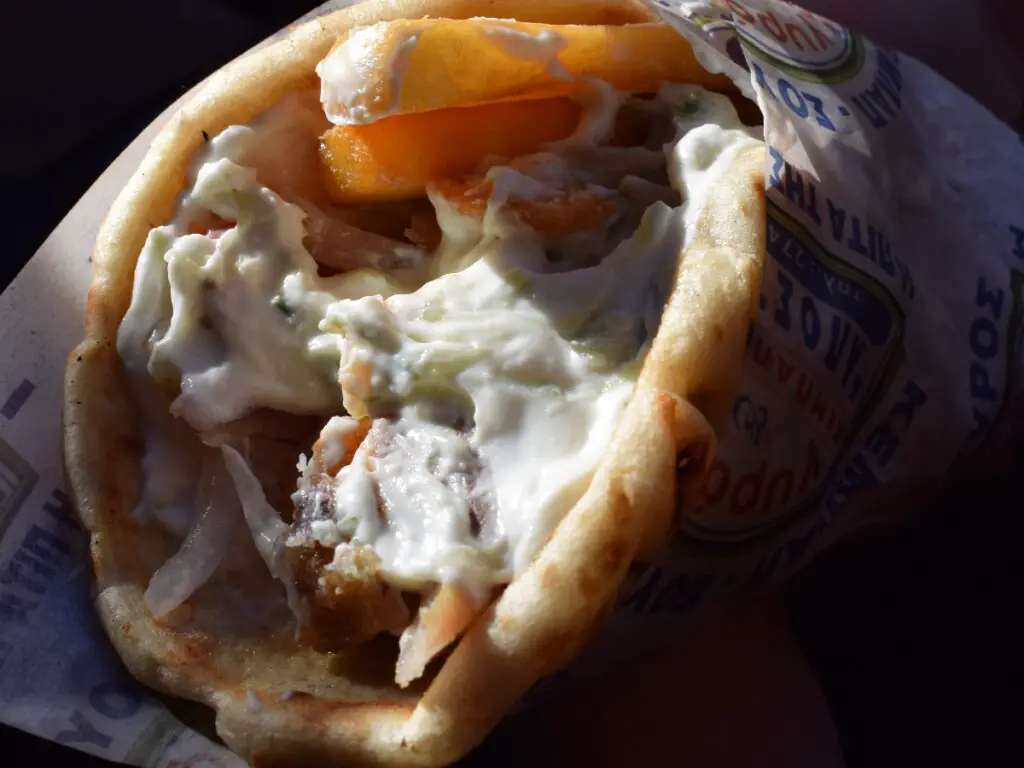 You could eat tzatziki with crudités and use it as a dip for your raw or cooked vegetables, maybe as a starter or finger food. The best way to eat tzatziki is as part of a Greek meze meal.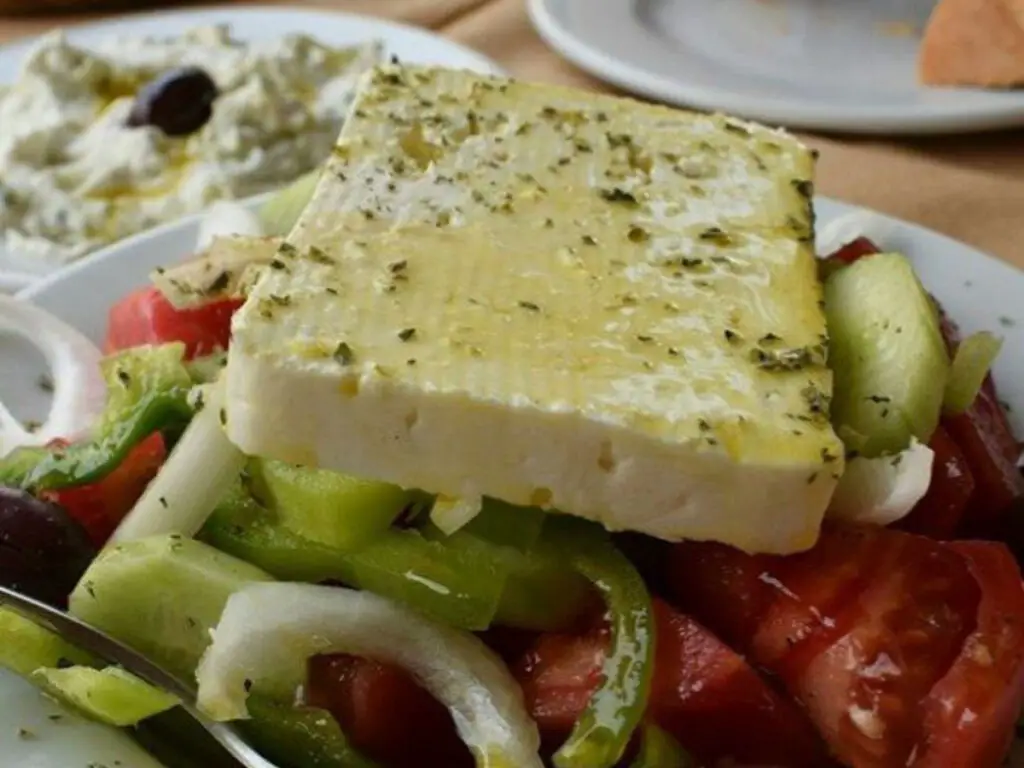 A Greek meal may consist of a salad, bread, olives, other dishes similar to tzatziki like melitzanosalata, skordalia or taramasalata, plus a cooked meat or fish dish.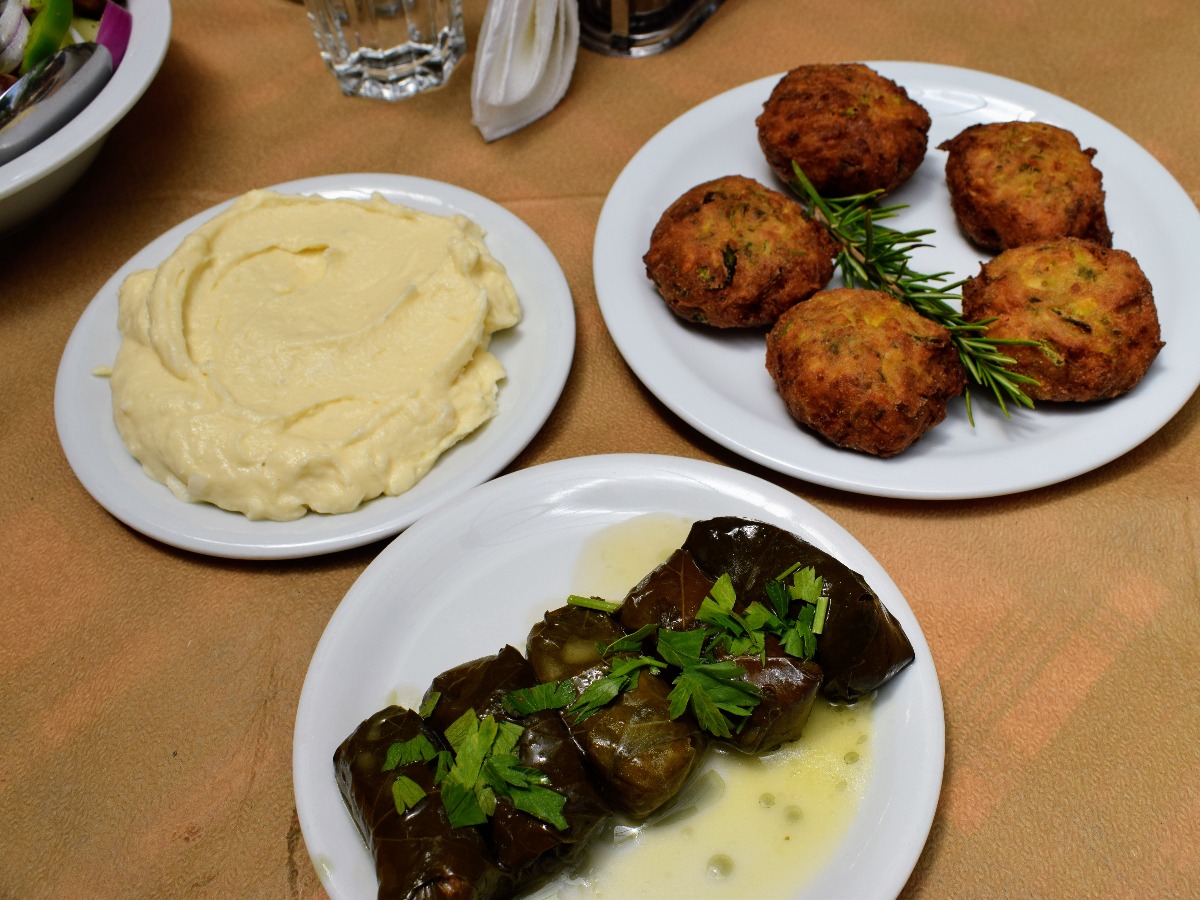 Alternatively, tzatziki is served as a "sauce" with the famous Greek dish, gyros, consisting of grilled meat and salad wrapped in flatbread and dressed with a generous amount of tzatziki.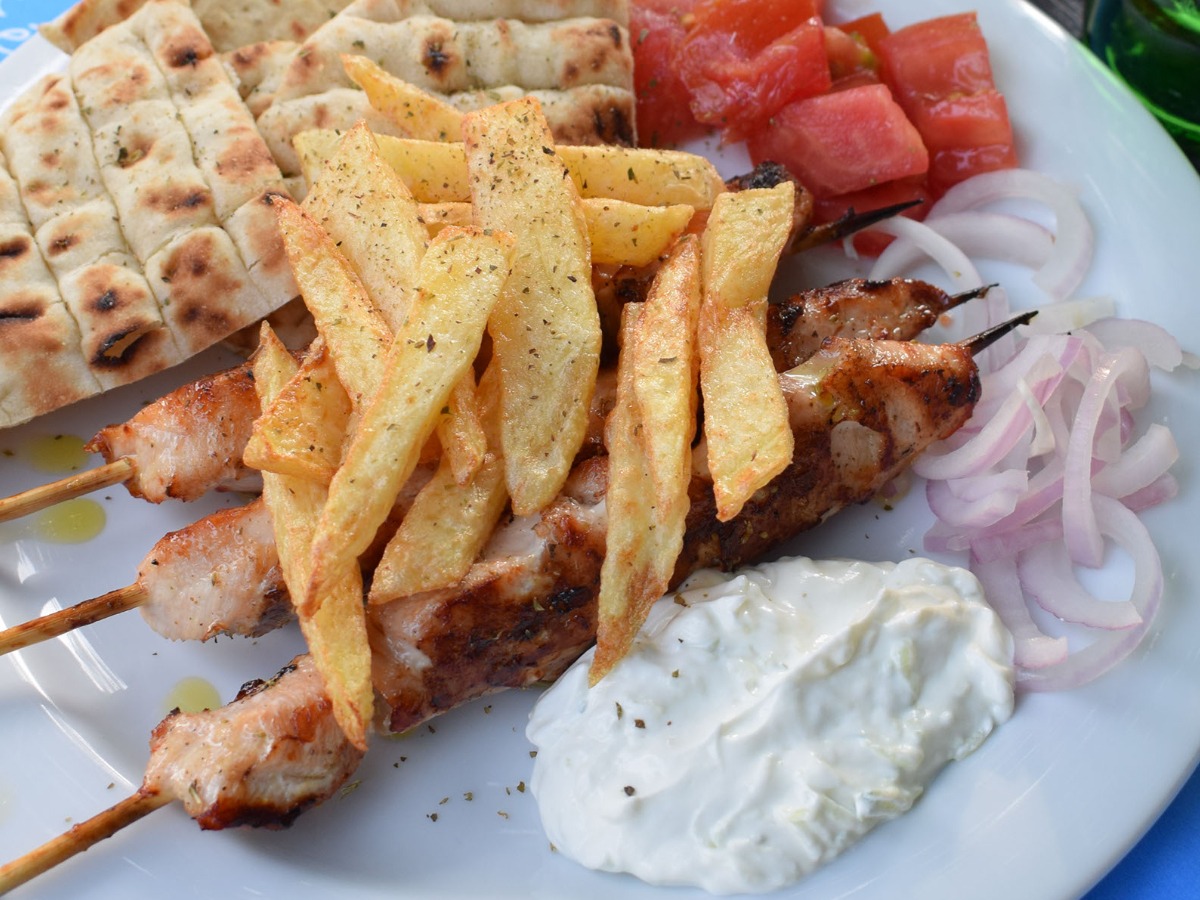 Souvlaki, another Greek grilled meat dish, is also usually served with tzatziki. Souvlaki can be chicken or lamb and grilled fish skewers would also work well with tzatziki.
And barbecued meat would be great with tzatziki.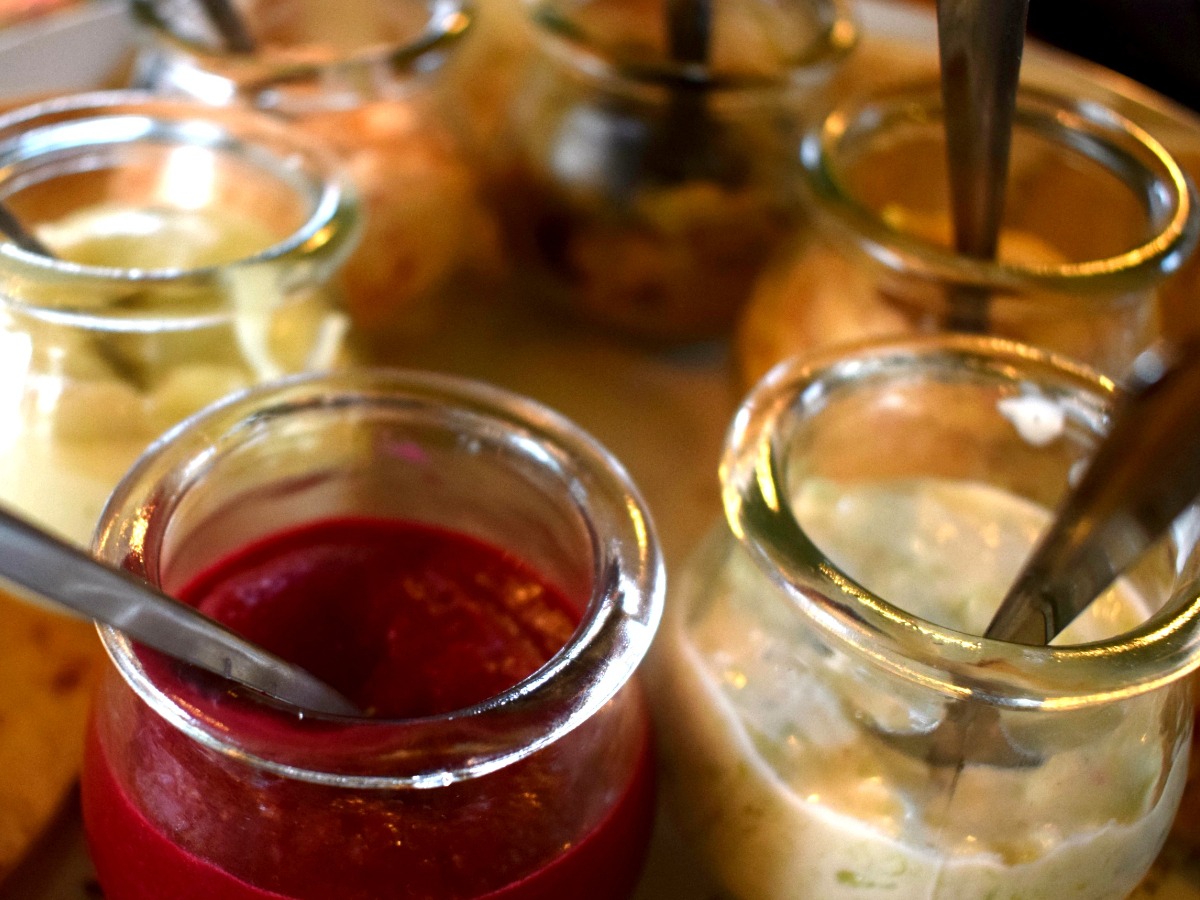 Other Ways To Eat Tzatziki
The above ways to eat tzatziki are the traditional Greek ways, but how else could you serve this delicious dip, sauce, or salad?
You can treat it in any way you like. If you think of it like a sauce such as say Ranch dressing, you can use it with anything.
Tzatziki is great with hard-boiled eggs or cold meat. You can put it in a sandwich, wrap or roll, with salads. You could even add it to a burger. A lamb pattie plus tzatziki and salad would make an excellent "Greek burger."
If you're serving baked potatoes it makes a great topping. It even goes well with French fries or chips.
Make a Greek-style pasta salad and use tzatziki in place of mayonaise.
Really, you could use tzatziki in any way you like, the only thing I wouldn't do with tzatziki, is cook with it. The cucumber in tzatziki won't be good heated up.
So now you know what to eat with tzatziki, go ahead and make some, it really is very easy and the key step in making tzatziki is draining or straining the grated cucumber and yogurt, otherwise your tzatziki will be wet and runny, thick tzatziki is what you're aiming for. Check out our post on Chef gadgets to see what I use to strain my tzatziki ingredients.
If you'd like to hire a car during your stay, use this car rental comparison tool to find the best deal!

Please check out our Pinterest account for loads of food and recipes from around the world!