This post may contain affiliate links.
After visiting Antigua Guatemala we decided to stay for a month. If you have recently read my post on family travel in Central America you could be thinking I don't like Antigua. Actually, I really enjoy hanging out and exploring this world heritage listed city. Antigua is beautiful, historic, and culturally fascinating, there's also some amazing food and shopping in Antigua. We were lucky to be there for the Easter processions and flower carpets. So why didn't we love Antigua Guatemala?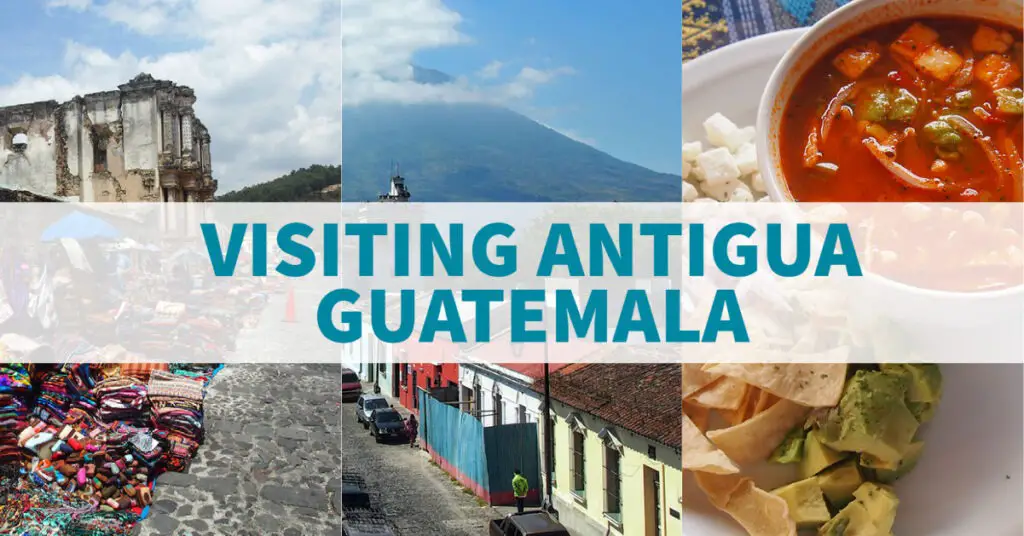 Visiting Antigua Guatemala
Antigua is the old capital of  Spanish Rule in Central America. It was partly destroyed after a 7.3 magnitude earthquake in 1717 and again suffered destruction in 1773 with the Santa Marta earthquakes.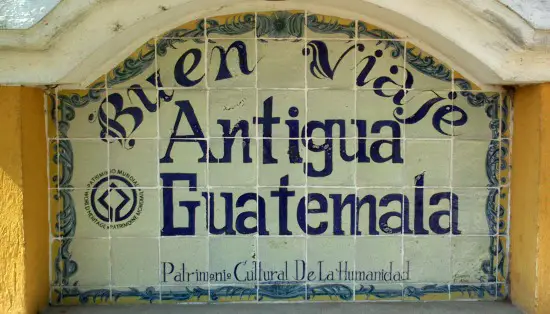 The authorities decided not to rebuild the city and moved operations to present day Guatemala City, abandoning the old city. Some people stayed and the city continued to survive among the ruins.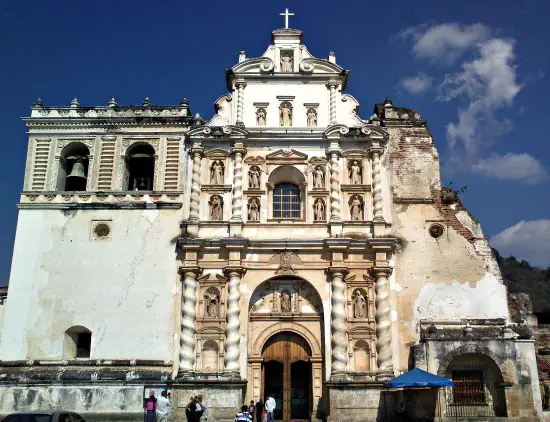 Today this is what Antigua is known for, cathedrals and churches litter the city in various states of disrepair.
Nearly all are still in use on a daily basis and while the outside may be crumbling the inside will be heavily decorated and dedicated to the various saints of the Catholic religion.
Antigua is known for the worlds biggest celebrations over the period of Lent.
Each Sunday in the lead up to Easter Sunday a local church will have a procession from their church into the center of Antigua.
These are huge affairs with religious floats carried by the church people.
Locals will make carpets on the route out of coloured sawdust, flowers and other decorative items including fruit and vegetables.
Visiting Antigua Guatemala is Incredible
Due to its proximity to Guatemala City's international airport and the fact Antigua is small enough to walk around in little more than an hour it's a perfect destination for many.
Roads are arranged in a grid pattern with the Avenida (avenues) going north-south and the Calle (streets) east to west.
All the streets are cobblestone which looks pretty but can be a hazard to walk on. The central park, as the name suggests is located in the middle and everything radiates away from this.
Nothing is more than a 10-minute walk from here.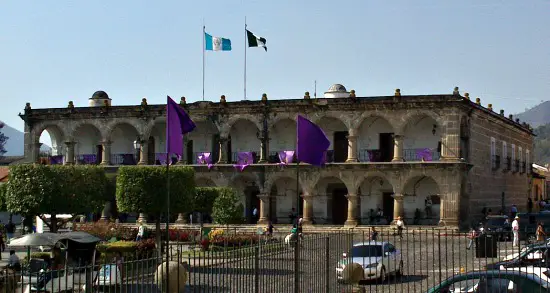 My favourite activity is to head out on a run through the city. Cobblestones aside, it is a great city to run with the cathedrals and churches scattered around.
It isn't uncommon for me to see nearly all of them on any given run. 
Antigua is high, located 1500m above sea level, making my pace slow enough to enjoy the sights as I pass.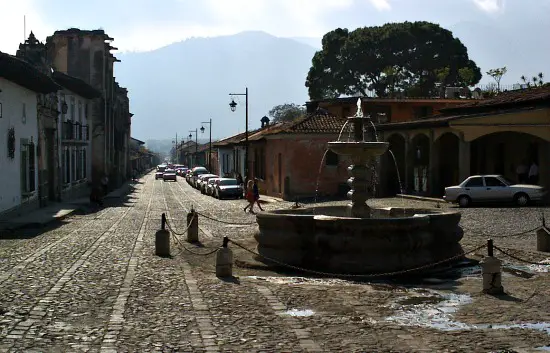 Antigua has almost endless opportunities to eat and drink. Small local cafes serving papusa and tortilla and restaurants serving first-class dishes.
Our weekly hang out is located on the east side of town and has a rooftop balcony and terrace where you can see the whole town. Nothing better to enjoy a refreshing Cerveza.
For an extra special Sunday treat we head to the top of the hill. Here a brunch welcomes you with both authentic flavours and views across 3 volcanoes, one of which is always smoking.
If ,like us, you are self-catering then you will find yourself wandering through the large produce market located on the west of town.
Sprawling across an area of 2 football fields it is a pleasure to lose yourself among the fresh local produce. For anything that isn't sold there, head to the local supermarket.
The market and supermarket are great value here with local beer costing 50 cents a can and South American wine $5 a bottle.
We found restaurant food in Antigua Guatemala to be a little out of our price range and Antigua was one place where we did need to self cater more than usual.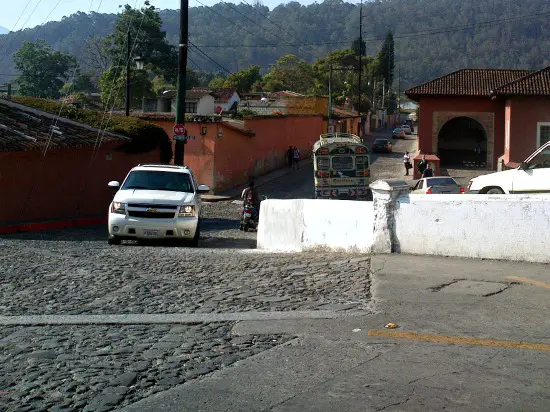 We have been visiting Antigua Guatemala now for over 3 weeks yet we are still finding little surprises each and every day.
We were told that Antigua was one of the best places to visit in Guatemala and we weren't disappointed, although I think we preferred Flores and the small towns on Lake Atitlan in general.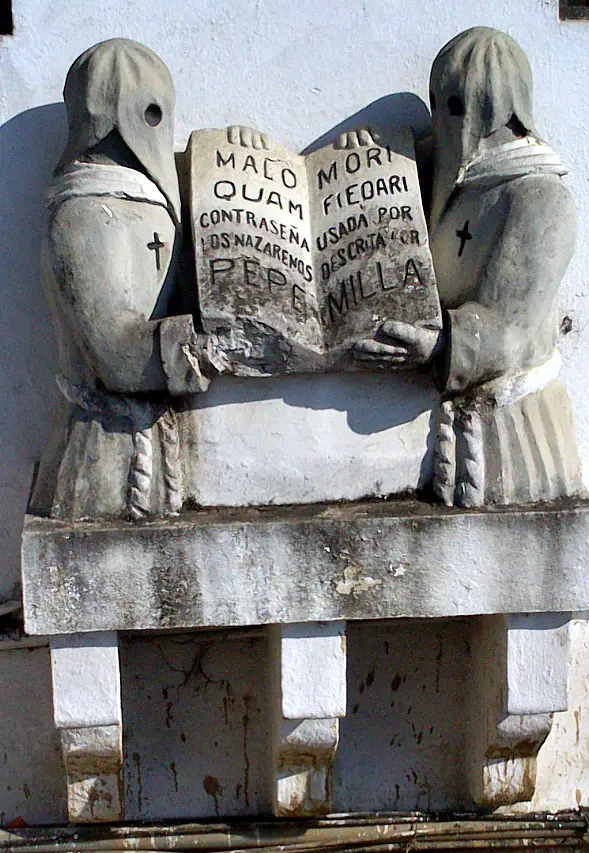 If you'd like to hire a car during your stay, use this car rental comparison tool to find the best deal!

Please check out our Pinterest account for loads of food and recipes from around the world!