This post may contain affiliate links.
My teeth aren't bad, 4 fillings, no crowns and no extractions to date. Two fillings are deep, in cavities that started before I was a teenager. I knew they wouldn't last forever but it was here, in Flores that the pain started. I had to face up to finding a dentist in Guatemala. Not a fluent Spanish speaker, this prospect didn't excite me at all. I don't like dentists when I can communicate with them, this was infinitely more stressful.
Here I was Finding a Dentist in Guatemala
The island of Flores is a small place, it only takes15 minutes to walk around and there are no dentists here. I would have to cross the causeway into Santa Elena, the larger town on the mainland. The yellow pages had a few listed but, of course, it was in Spanish and the addresses were all Guatemala City. Not the most helpful book I've ever used.
The only thing was to walk into town and see what I could find. Reading conflicting reports of exactly how safe the town was (some said fine and others said only if you're an expert in Latin America, whatever that meant) I headed in, the pain in the tooth now all but unbearable.
On the causeway there was a sign for a dentist surgery so I wrote down the address and continued on. The main street lead up from the island to the far side of town near the bus stop. At least I wouldn't get lost. I passed a few dentist surgeries, from a shack with pliers to a shop above a house. All shops were closed due to the afternoon siesta. I never did find the surgery from the billboard on the causeway even after asking a few people in my non-existent Spanish.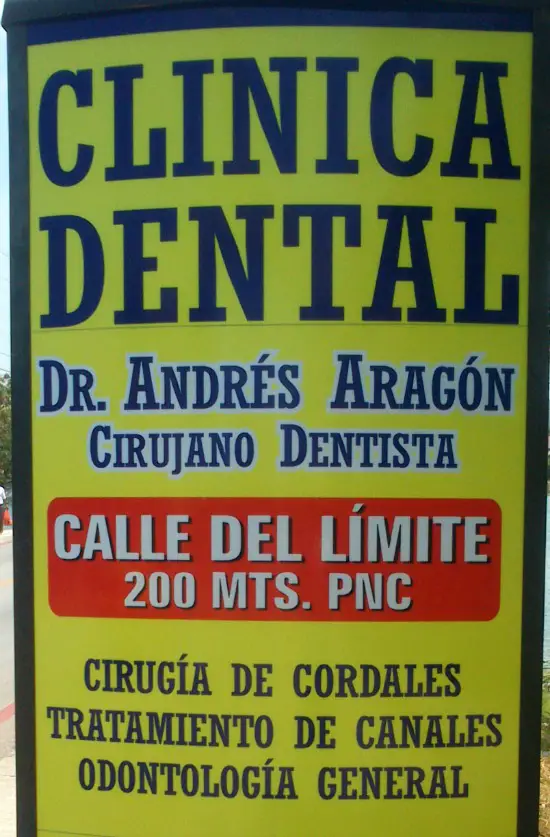 Finding a Dentist I Could Trust
The far end of town houses the bus stop, across the street was a new shopping centre with all manner of medical practitioners. I found a dentist that had a sleek, clean and English based surgery. Of course they were also closed due to the siesta but I now knew where to come tomorrow. I was still hoping that the tooth would magically fix itself overnight.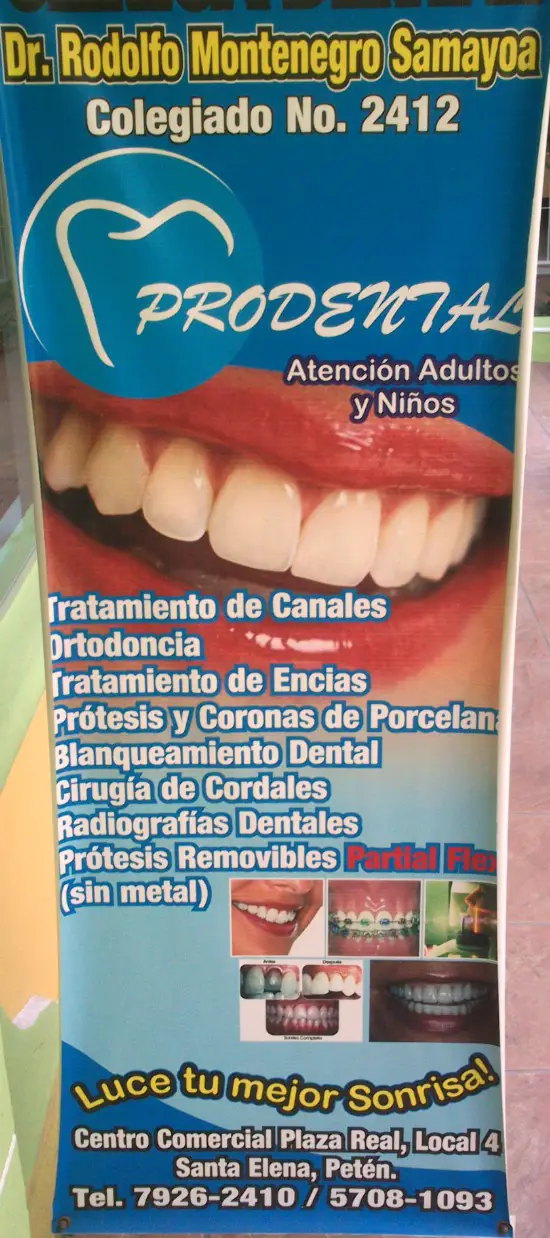 Visiting the Guatemalan Dentist
The tooth hadn't fixed itself, much to my disappointment, as drinking my morning coffee proved. Grabbing both my Visa card and several hundred Quetzales I set off up the hill to the dentist surgery. I needn't have worried, he spoke perfect English, having just returned from London. The surgery was better than anything I had seen back home in Australia or in the UK.
He saw me straight away and we went through the options. The tooth damaged beyond repair meant only a crown or extraction would do. Being Easter week (everywhere closes for the long weekend) there simply wasn't time to have a crown nor, truth be told, did I want to spend that kind of money on a tooth no one could see. He explained the pros and cons of extraction and for only 200 Quetzales ($25 USD) I decided to proceed. A few needles and a numb mouth followed by a few taps and it was gone. I actually didn't realise he had pulled the tooth out 'till he told me.
My wife was a little shocked when I returned with my tooth in my pocket. Double-checking the side effects I was careful I didn't dislodge the clot that was now protecting my jaw bone and raw nerve. He gave me super strength Iboprofen (400mg vs the usual 200mg) but I only took that once and would save the rest for a rainy day, he told me to rest. There was no more pain, in fact besides my mouth feeling a bit weird without that tooth I haven't had any issues since. We even did Tikal 2 days later, including climbing all the steps up to the tops of the Mayan pyramids.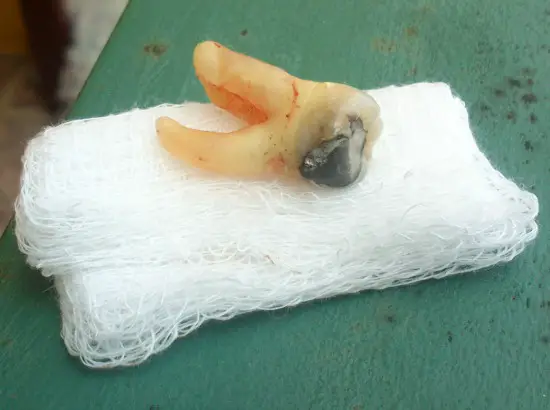 Guatemala has Great Dentists
Dentists the world over have a reputation for expensive and painful work. Guatemala bucked that trend for me. There was no pain, even 4 days later and the cost was about the same as what we are paying for a dinner here in Flores for four people. The surgery was clean, efficient and the dentist was great. His English and dentistry skills as good as any I have seen. While I hope you don't have to see a dentist while on holiday if you do I certainly recommend my dentist in Flores, Guatemala. Have you seen our other Guatemalan content? We had a wonderful time in Guatemala, visiting Antigua Guatemala, then moving on the Lake Atitlan, Flores, Tikal and Guatemala City. We also were able to visit Chichicastenango. Mostly we travelled by bus around this little country, with two children, staying in a lovely rented apartment and in budget family-friendly hotels.
If you'd like to hire a car during your stay, use this car rental comparison tool to find the best deal!

Please check out our Pinterest account for loads of food and recipes from around the world!