This post may contain affiliate links.
Datshi is a cheese-like food product found in Bhutan. It is the key ingredient in Bhutan's national dish, ema datshi (chili cheese). It is also used in kewa datshi (potato cheese). Most vegetables can be cooked with datshi. Saag datshi is spinach with cheese, datshi dishes can even be made with beef or chicken. Mushroom datshi is another possibility.
We ate datshi dishes at every Bhutanese meal we were served in Bhutan as part of a buffet. Ema datshi has a thick but somewhat liquid consistency, thicker than a soup, more like a casserole or creamed vegetable dish.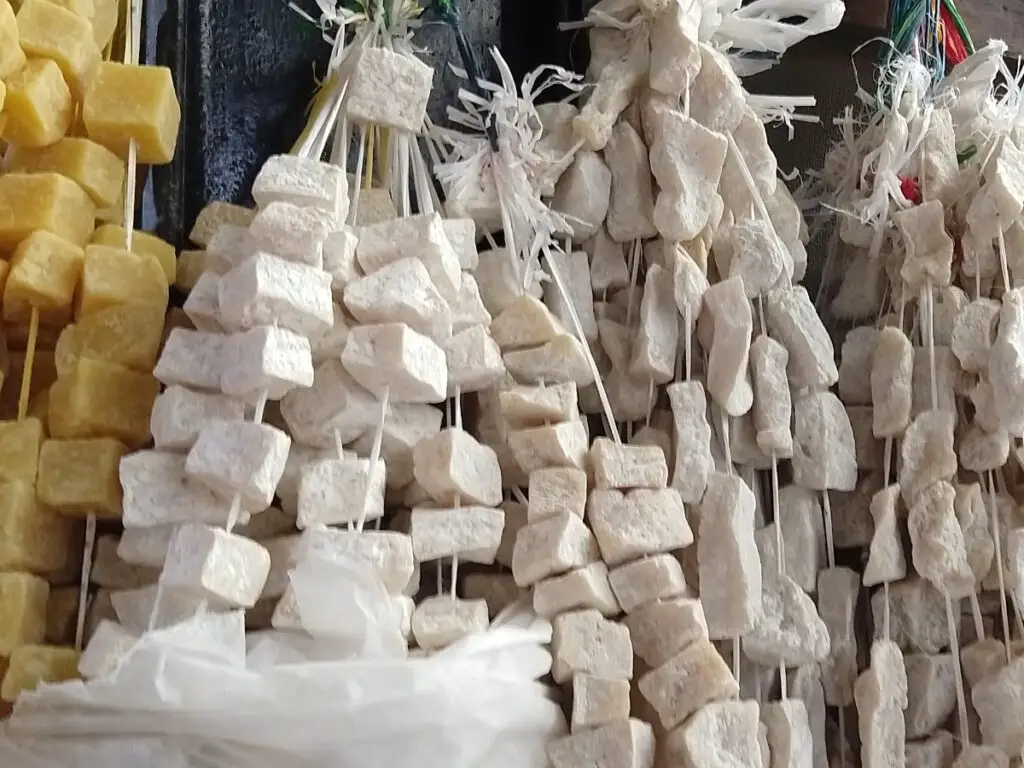 The number of chilies used in this dish make it incredibly hot. Kewa datshi is much milder and we were often served this at breakfast.
Ema datshi is not a curry, it has no spices, just vegetable ingredients. You will see curries in Bhutan along with momo and idli.
As tourism in Bhutan is very regulated, western tour groups are often given western food, which is quite disappointing. We were given ema datshi at breakfast and lunch quite often and it was delicious, but very hot!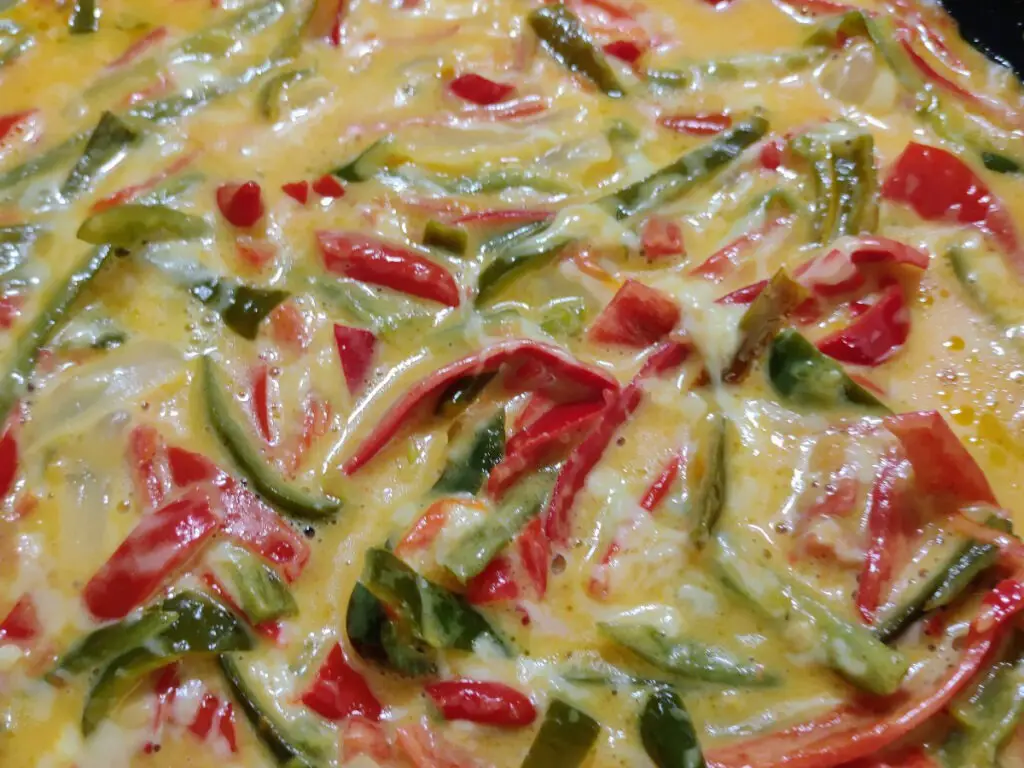 You won't be able to buy Datshi cheese in western supermarkets, but you can substitute dathsi with a mixture or cheeses, we use feta (sheep or goat feta) plus cheddar cheese. You need to use a cheese that will become liquid, not stringy when it melts.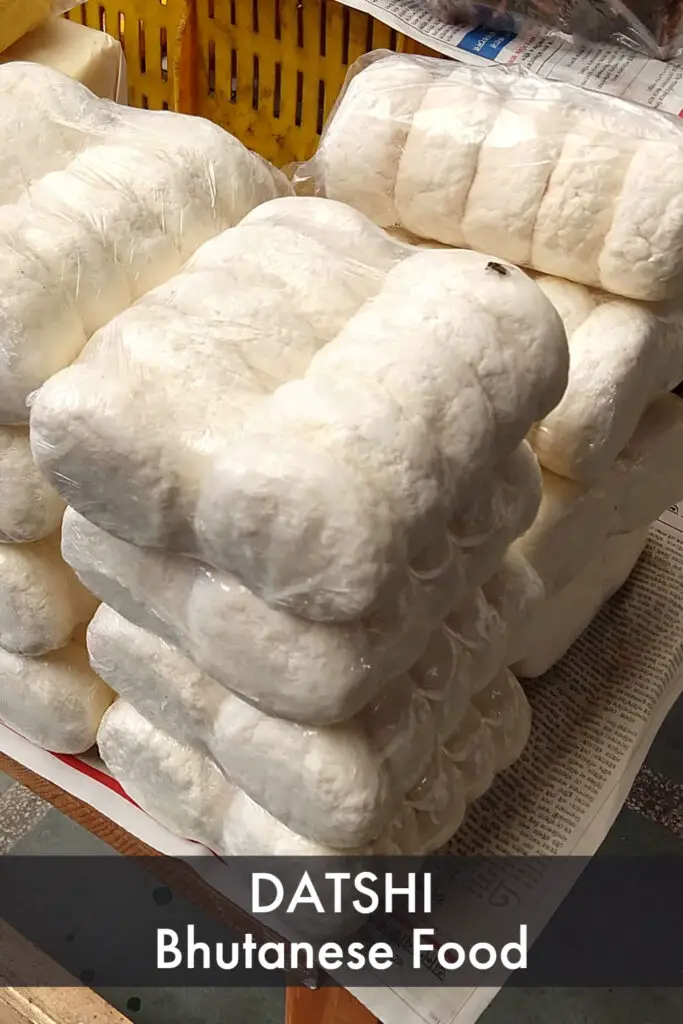 We were told in Bhutan that datshi is cow cheese. A yak is a male animal, a female yak is called a dri, so it will never be yak cheese. Yaks only live at high altitudes.
If you'd like to hire a car during your stay, use this car rental comparison tool to find the best deal!

Please check out our Pinterest account for loads of food and recipes from around the world!